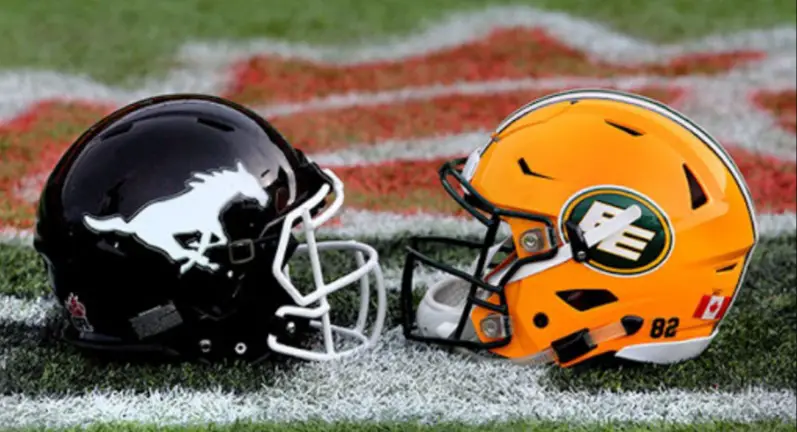 Alberta premier Jason Kenney believes that it is possible for the Edmonton Football Team and the Calgary Stampeders to have full stadiums for their home games this fall. Of course this means certain things have to happen first.
Among what has to happen, Kenney says, is 70% of Alberta's population need to have at least one dose of the COVID-19 vaccine. According to the most recent numbers from CBC News, 2.55M of the province's residents have been vaccinated. Alberta has a population of 4.37M, which means about 510,000 more people need the shot to reach that goal.
"As long as we hit these targets, which we anticipate doing by the beginning of July, it would be full capacity."

Alberta Premier Jason Kenney
With Saskatchewan starting outdoor sports on May 30th as their Step 1 to reopening, and British Columbia announcing that as many as 5000 fans could attend games in the coming months, all of this is welcoming news to football fans across Canada.
The BC Lions have also announced their Training Camp start date, so things are definitely progressing towards playing the 2021 CFL season.
The Stampeders released the following statement
"The Calgary Stampeders are encouraged by today's announcement by the Province of Alberta on an 'Open For Summer' program and three-phase plan to ease COVID-related protocols heading into the summer months. The football team has been in contact with the province throughout the pandemic and will work closely with health officials on plans for the safe return of fans to McMahon Stadium for the 2021 season."
August 5th is the date CFL commissioner Randy Ambrosie has set for the potential start of the season, and if they can get to 70% vaccinated by July, there's no reason why the Stamps and Edmonton can't have full stadiums for Week 1.
Subscribe to our
CFL News Hub YouTube Channel
. Get breaking news and the latest CFL news. Plus the CFL Week In Review Podcast.
---