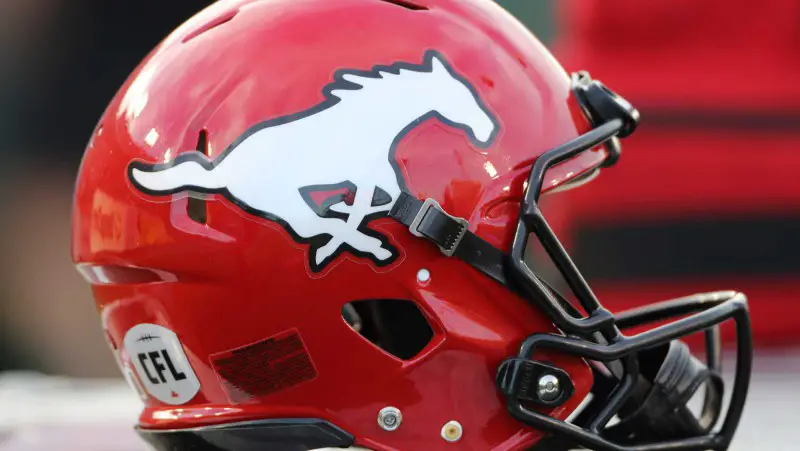 The Calgary Stampeders put the final touches on their roster with training camp officially coming to an end.
Final roster moves were announced Friday with the Stampeders now at full strength for their season opener against the Toronto Argonauts.
Here is the full breakdown of all the moves the Stampeders made to finalize their roster.
Calgary Signs Defensive Lineman Shawn Lemon
The team announced the signing of American defensive lineman Shawn Lemon. Previously, Lemon played in 107 career games in the CFL over a nine-year career. He was a member of the Calgary Stampeders' Grey Cup-winning team in 2014.
His career stats include 176 tackles, 15 tackles for loss, 70 sacks, 23 forced fumbles, six fumble recoveries, one interception, and 17 knockdowns. Lemon also played for Saskatchewan, Edmonton, Ottawa, Toronto, and BC in his career. He reached double digits in sacks in three seasons including the 2014 season with Calgary. During that time, Lemon tied a league record with eight forced fumbles.
15 Stampeders Heading to Practice Roster
Calgary also announced that 15 players were sent to their practice roster. Here is the list of players the Stampeders will keep on the team.
Practice Roster:
American defensive back Marcelis Branch
American receiver George Campbell
National receiver Luther Hakunavanhu
American receiver Malik Henry
American offensive lineman Jordan Morgan
American defensive back Ramon Richards
Global receiver Andres Salgado
National defensive lineman Andrew Seinet-Spaulding
American running back Roc Thomas
American receiver Dan Williams III
American defensive back Kobe Williams
CFL Practice Roster:
National kicker Kieran Burnham
American receiver Nick Holley
American offensive lineman Leon Johnson
American linebacker Jarell White
Key notes from the moves made include Last Chance U star Malik Henry being added to the practice roster. After playing quarterback in college, Henry made the transition to wide receiver and appears to have a future at the position after proving himself in camp. Former Houston Roughnecks receiver Nick Holley also found his way to the practice roster after a successful stint in the XFL last year. Six total receivers were added to the practice roster.
Two Defensive Linemen Released from Calgary Roster
With Lemon signing onto the Stampeders roster, the move resulted in the team cutting two of their defensive lineman from the team. American defensive lineman Yurik Bethune and Theo Majette were released by the team Friday. Majette was signed to the team last May while Bethune just signed with Calgary late last month. Neither player played a down for the team or in the CFL.
Subscribe to our
CFL News Hub YouTube Channel
. Get breaking news and the latest CFL news. Plus the CFL Week In Review Podcast.
---