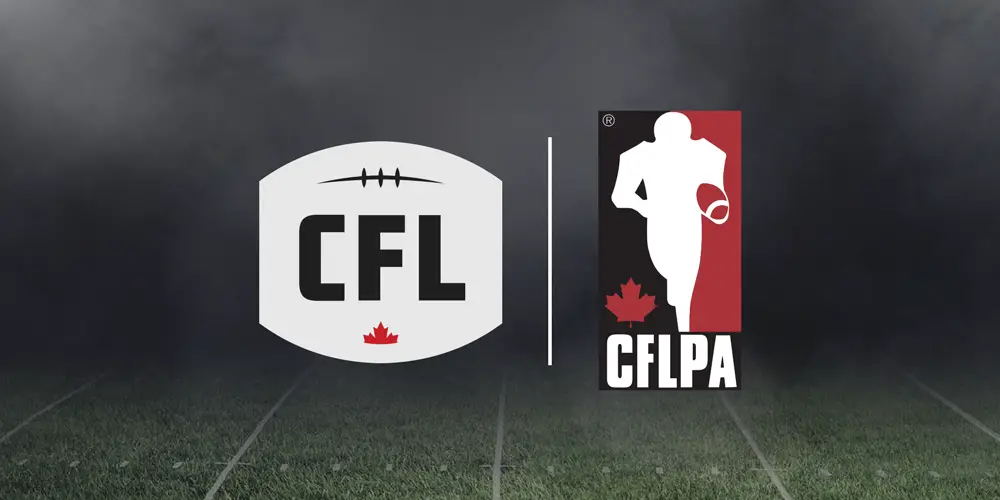 On Thursday, the CFLPA passed amendments for the 2021 season to the current Collective Bargaining Agreement. The CFL's Board of Governors will vote on whether or not to approve the amended CBA at their currently scheduled Monday meeting, where they will ultimately decide if the leagues' currently proposed August 5th start date is a go.
Brian Ramsay, Executive Director of the CFLPA was quoted on the matter, stating,
"The CFL approached us with a proposal to get back to work, and we believe this is a fair agreement when dealing with the challenges of the past 15 months. We found ourselves in a similar position last year and hope the league makes the right decision on Monday."
Per TSN's Dave Naylor, a few details on the amended CBA are no pre-season games, teams will be allowed to expand practice rosters by 5 as long as border/quarantine remains, rosters will be reduced from 46 players to a maximum of 44 players, with 1 global player per team, and 2 quarterbacks per team.
Naylor would also mention the CFL may add 2 teams to the playoff formula, and 35% of a CFL stadium's capacity must be open to fans in order for the league to stage a game at any point in the season.
TSN's Farhan Lalji added not to expect the CFL to have official assurances on the exact percentage of fans allowed in stands from any province when voting on Monday. For the vote to pass, the CFL Board of Governors must feel confident about where the case and vaccine rollout numbers are headed from conversations they've had with provincial health officials.
If things are approved on Monday for the August 5th start date, home quarantine for players will begin on June 25th, with the possibility of training camps starting on July 10th.
Monday will be a big day for the CFL, and hopefully, we get some good news. Edmonton Elks color analyst Dave Campbell believes the chances are now very high for an August 5th start, but it is ultimately in the hands of the Board of Governors now. Signs seem to be pointing towards the amended CBA's approval & the start date getting confirmed, but until things are made official on Monday, the suspense continues.
Subscribe to our
CFL News Hub YouTube Channel
. Get breaking news and the latest CFL news. Plus the CFL Week In Review Podcast.
---