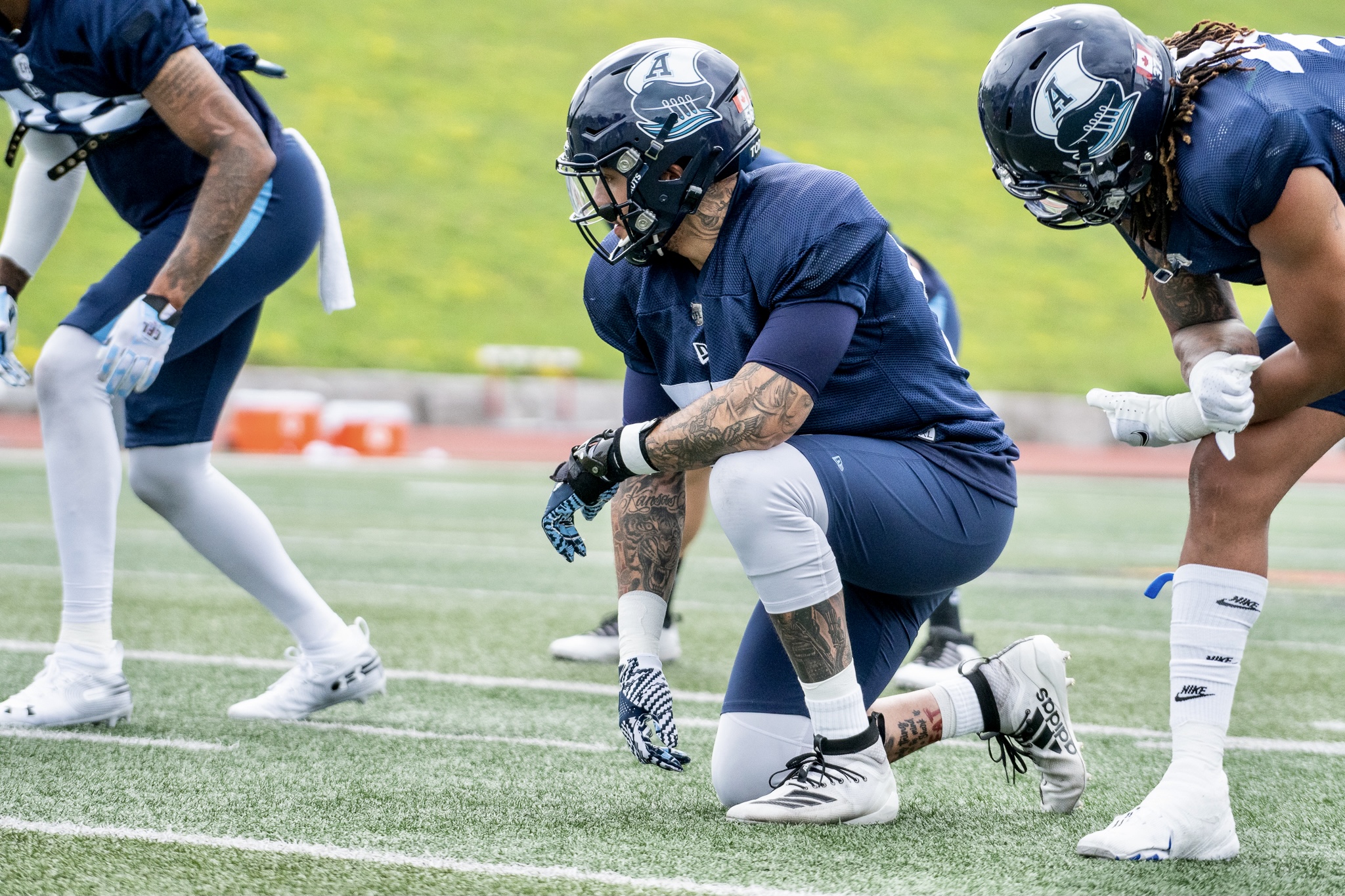 After a week's worth of practices in an eight-day span, The Toronto Argonauts began their next phase of training camp Sunday at Alumni Stadium. The Boatmen are less than three weeks away from opening their regular season in Calgary against the Stampeders.
Toronto Argonauts head coach Ryan Dinwiddie and his staff are in roster evaluation mode as they prepare to stage their first round of cuts by Monday at midnight. The Argos will be having a Double-Blue (Blue vs. White) scrimmage on Monday as they start to rev up their preparation for the regular season.
Toronto Argonauts Training Camp Debuts
Several Argonauts players made their practice debuts this weekend after getting out of quarantine; Among them were RB John White, DB Chris Edwards, DL Kony Ealy, DB Tarvarus McFadden, and receivers Craig Rucker and Nyqwan Murray.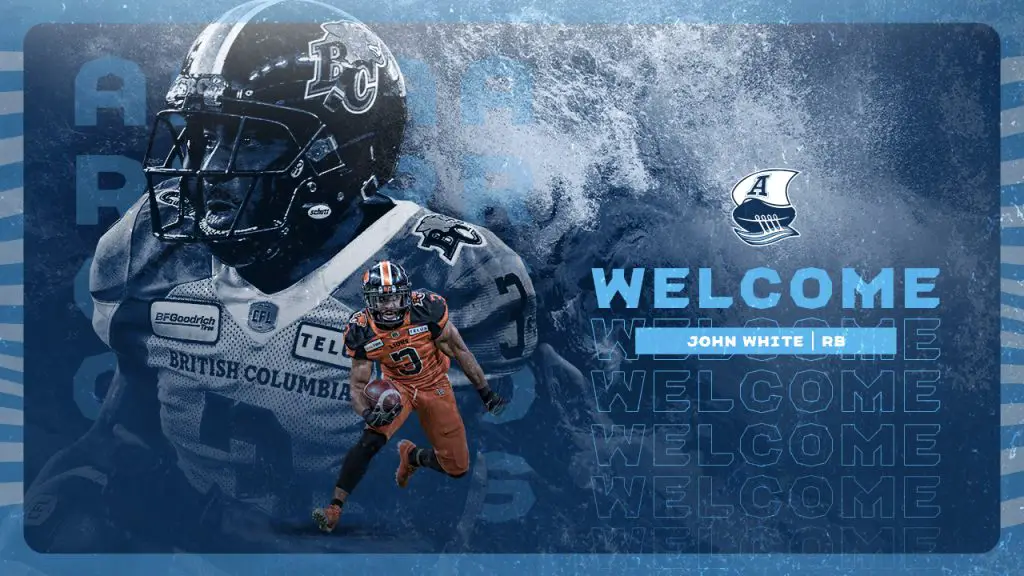 For all the attention given to the Argos deep pass-catching stable and its two-headed QB1 situation with Nick Arbuckle and McLeod Bethel-Thompson. One of Toronto's most important figures on offence, RB John White IV, has finally made his Argos debut on the field. While he was in quarantine, AJ Ouellette took most of the Boatmen's first-team reps at running back.
For BC in 2019, John White was very quietly one of the CFL's very best all-purpose backs. The University of Utah standout broke out in 2019 with his first 1,000-yard season on the ground, but he also registered 46 receptions for the Lions' offense. White has battled a lot of adversity and injuries throughout his pro career in Canada and his ascent two years ago now was one of the league's best comeback stories. Toronto is happy to have him in their backfield for the coming 2021 season.
Over the course of training camp, The Argonauts have been rotating several of their defensive backs to linebacker in practice. Returning CFL standout Dexter McCoil looks like he will be playing in the box at linebacker almost exclusively next to superstars Henoc Muamba and Cameron Judge.
One of the players debuting off of quarantine, who offers the same versatility as McCoil, is Chris Edwards. The 6'2 217 pound defender has experience playing the Sam backer position, defensive back, and on special teams. Edwards, who the Argos signed on June 2nd after the San Francisco 49ers released him in May, enters a heated competition for playing time in a talented and crowded defensive backfield for the Double Blue.
American Player Debuts
No word yet on the potential arrivals of Martavis Bryant and Kendall Wright to camp, who, if and when they do show up, will have to go through quarantine first before being able to practice.
Two prominent American players who have completed the COVID-19 protocol process and have made their way onto the field are DL Kony Ealy and DB Tarvarus McFadden. Better late than never, but the time away could work against them.
Kony Ealy has big-game NFL experience and can play on the edge or inside on the interior at defensive tackle. With Toronto so deep at defensive end, tackle might be Kony Ealy's best bet to stick. The Argos defensive front is so stacked and rich with talent that even someone with Ealy's pedigree has to be considered a longshot at this stage.
Tarvarus McFadden is an intriguing young player. He is a former Jack Tatum award winner at FSU, voted on as the NCAA's top defensive back, and he was also named an All-XFL player with the Tampa Bay Vipers in 2020. From a skillset standpoint, The 6'2 McFadden, a natural ballhawk, has the traits of someone who can play in the box and or on the boundary in the CFL, but time could be working against him if he hopes to make the Argos roster.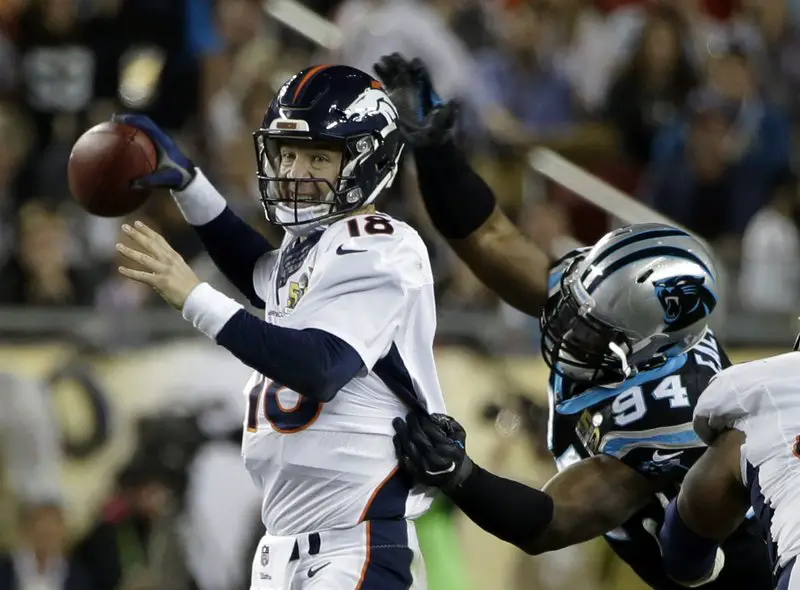 At this point, it's anyone's guess who will be returning punts and kickoffs when the CFL regular-season starts. Toronto has trotted out so many different players in camp to assume those duties. You can add Nyqwan Murray and Craig Rucker to the mix, who have both been fielding punts since coming off of quarantine.
Both Murray and Rucker are undersized at 5'10 and 5'7 but have dynamic traits. Murray was FSU's leading receiver in 2018 and holds an Orange Bowl record with a 92-yard reception for a touchdown. Rucker was a force to be reckoned with on the Division II level at Mars Hill University in Georgia. In his senior season, Rucker led the SAC in catches, receiving yards, and TDs with 97 receptions for 1,325 yards and 14 TDs. Also, adding an 84-yard punt return for a touchdown. In a crowded Argos receiver room with very little time to spare, both guys are longshots, but perhaps they can show enough on specials teams to warrant a spot on the team in the future.
Down To 75 (Kind of)
Depending on how the Toronto Argonauts front office and the coaching staff want to make their first wave of difficult decisions, Monday's Double Blue scrimmage could be a final determining factor for players who are hanging on the fringe of the Argos roster.
The Argonauts have 98 players listed on their active training camp roster. Ten players are currently on the suspended list. So that group doesn't factor in and won't be let go in the first wave of cuts.
The system for player cuts in the CFL is a bit different than in other leagues. 15 of the players on the roster are what are called "noncounters". The players under this category are those who are draft picks and or undrafted Canadian free agents.
Typically CFL teams do not cut players under the no counter category during the first wave of cuts, but they can if they choose to.
So the cut down can be to 75 counter players. A minimum of ten players who are not draft picks or undrafted Canadian free agents can be released.
The numbers game is never kind to pro football players and trimming a roster down is a challenging process for a coaching staff to undertake. When you take a look at the Argos 98 player roster, there's a significant surplus of defensive backs (19), defensive linemen (17), wide receivers (17), and offensive linemen (16).
However, it's worth noting that Toronto is carrying five quarterbacks (Arbuckle, MBT, Pipkin, Bahar, and Tiano) and five fullbacks ( Cross, Baker, Pellerin, O'Brien, and Robo) on their current roster. Moving forward, there may not be a need to carry as many players at those respective positions, with reps being pared down to first and second-string players in the next phase of camp.
It's a sobering reality in training camps, anytime football players are let go by their teams. Still, it will be more so this year because many of these players have waited nearly two years to get back on the field, and within a ten-day span of returning, they could be back to not playing again. For the Toronto players who survive the first wave of cuts, their hopes increase that they might be on board when the ship sets sail on August 7th.
Subscribe to our
CFL News Hub YouTube Channel
. Get breaking news and the latest CFL news. Plus the CFL Week In Review Podcast.
---