Frankie Williams, Jordan Williams and Marc Liegghio named CFL Top Performers
TORONTO (August 31, 2021) – Frankie Williams, Jordan Williams and Marc Liegghio were named the CFL Top Performers of the Week for Week 4 of the CFL's 2021 season.
The three players were chosen by a panel of judges comprised of former CFL players Matt Dunigan and Duane Forde of TSN, as well as Pierre Vercheval of RDS, who independently send their selections to the CFL head office.
DB | FRANKIE WILLIAMS | HAMILTON TIGER-CATS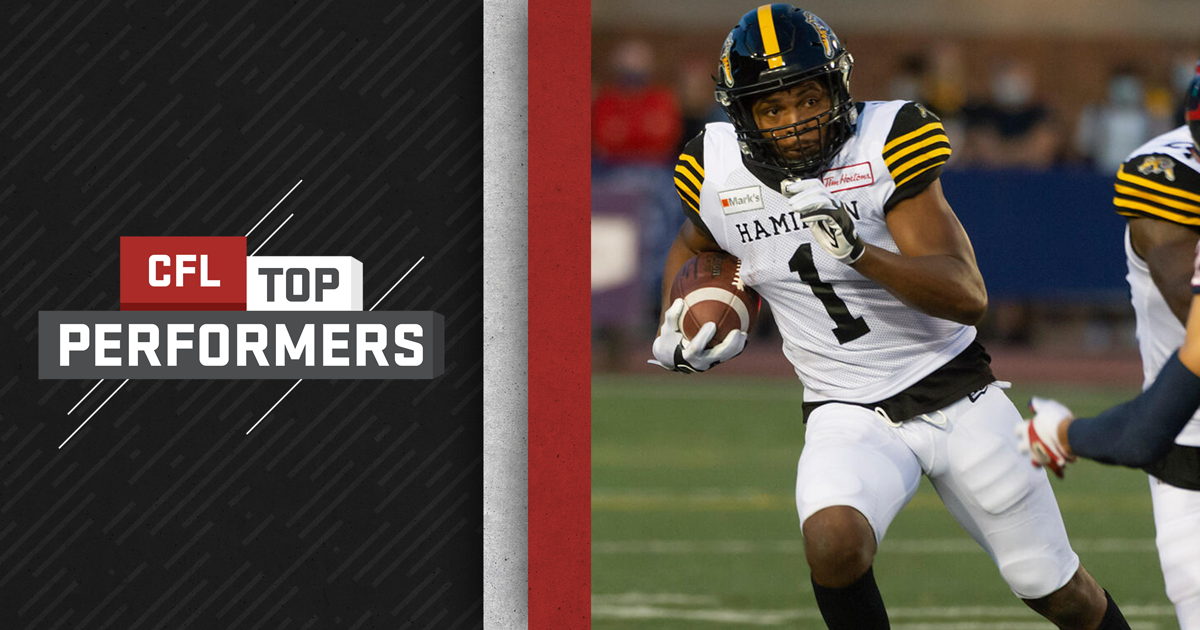 Hamilton defensive back and returner Frankie Williams had his fingerprints all over the Tiger-Cats 27-10 victory against Montreal.
The Purdue product accumulated 184 return yards, a key interception, a tackle and a knockdown in Hamilton's first win.
Williams intercepted a Vernon Adams Jr. pass early in the fourth quarter and returned it 39 yards. It led to a Dane Evans touchdown pass to Nikola Kalinic to give the Tiger-Cats a 19-10 lead.
In the return game, the 2019 Most Outstanding Special Teams recipient had 100 punt return yards on five attempts and 84 yards on kickoff returns.
In his third season in the CFL, Williams leads the league in punt return yards with 216 yards, second in kickoff return yards with 269 yards and added six tackles.
LB | JORDAN WILLIAMS | BC LIONS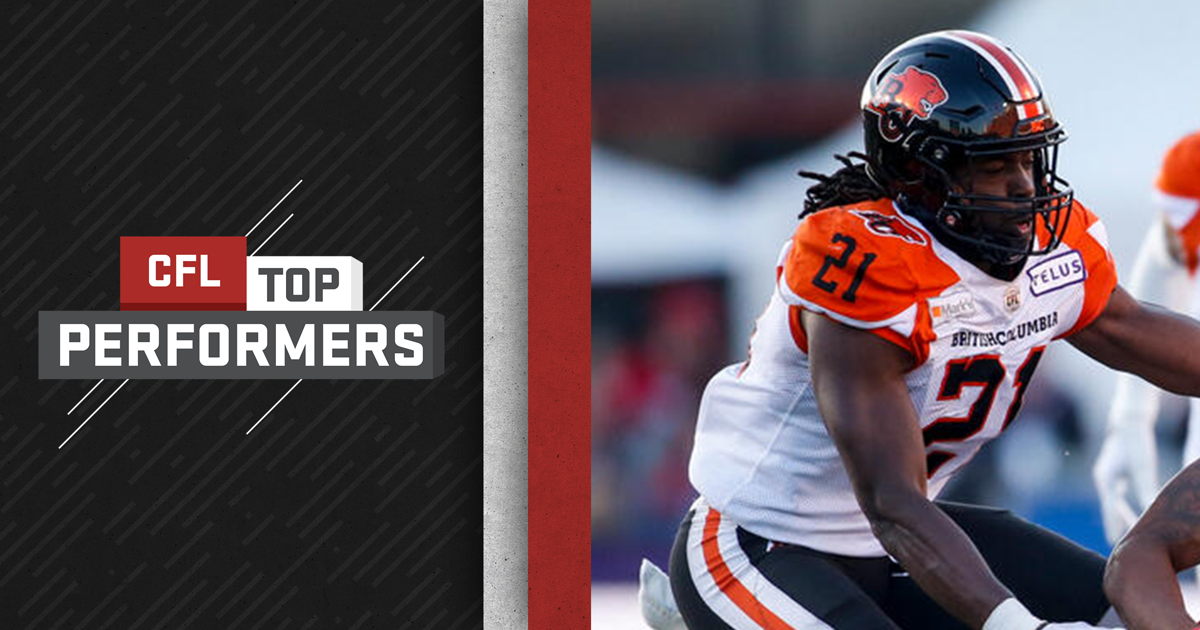 BC Lions standout linebacker Jordan Williams recorded his first career interception and was a key cog in their defence in their Week 4 win in Ottawa.
Williams, a former first overall selection in the CFL Draft, recorded eight tackles and intercepted a Matt Nichols pass early in the third quarter which resulted in a field goal by Jimmy Camacho.
The former East Carolina Pirate, through his first three career CFL games has racked up 28 tackles, tied for the league lead and added an interception and a sack.
K/P | MARC LIEGGHIO | WINNIPEG BLUE BOMBERS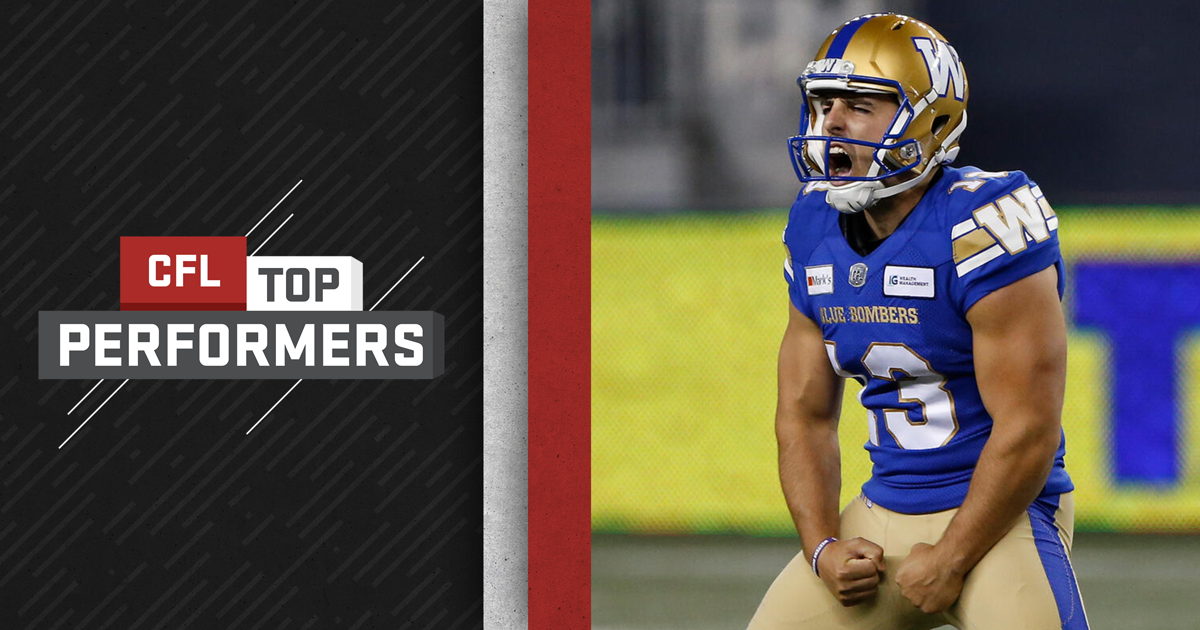 Western product, Marc Liegghio went a perfect four-for-four on field goals and handled all kicking duties in Winnipeg's thrilling 18-16 win over Calgary.
Liegghio hit a 45-yard field goal with less than a minute to play to put the Blue Bombers up for good. The Blue Bombers have now won 12 of their last 13 games at IG Field.  
On field-goals, the Woodbridge, Ontario native made field goals from 50, 45, 42 and 37 yards away in the game.
In the punting game, he averaged 44.3 yards per punt and averaged 65 yards on kickoffs in the game.
Liegghio was drafted by Winnipeg in the fifth round in the 2020 CFL Draft.
Fans' Choice of the Week!
Nick Arbuckle won Week 3 of Fans' Choice of the Week and collected 10 bonus points.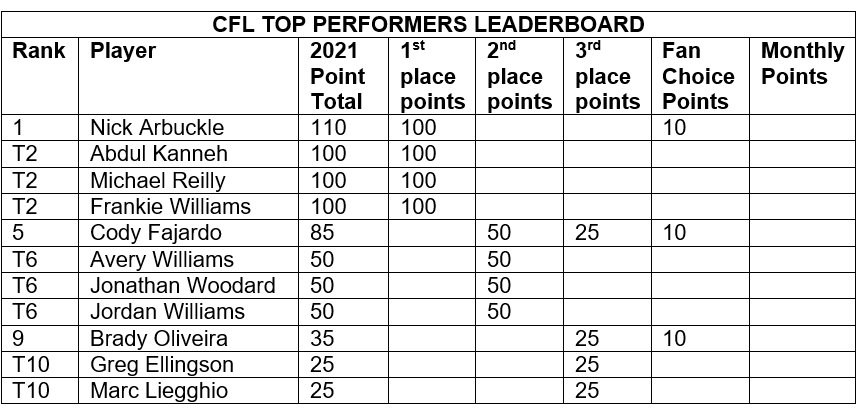 Subscribe to our
CFL News Hub YouTube Channel
. Get breaking news and the latest CFL news. Plus the CFL Week In Review Podcast.
---