CFL TOP PERFORMERS – WEEK 6
Banks, Jorden and Reilly named CFL Top Performers
TORONTO (September 14, 2021) – Stefen Banks, Kamar Jorden and Michael Reilly were named the CFL Top Performers of the Week for Week 6 of the CFL's 2021 season.
The three players were chosen by a panel of judges made up of former CFL players Matt Dunigan and Duane Forde of TSN, as well as Pierre Vercheval of RDS, who independently send their selections to the CFL head office.
DL | STEFEN BANKS | CALGARY STAMPEDERS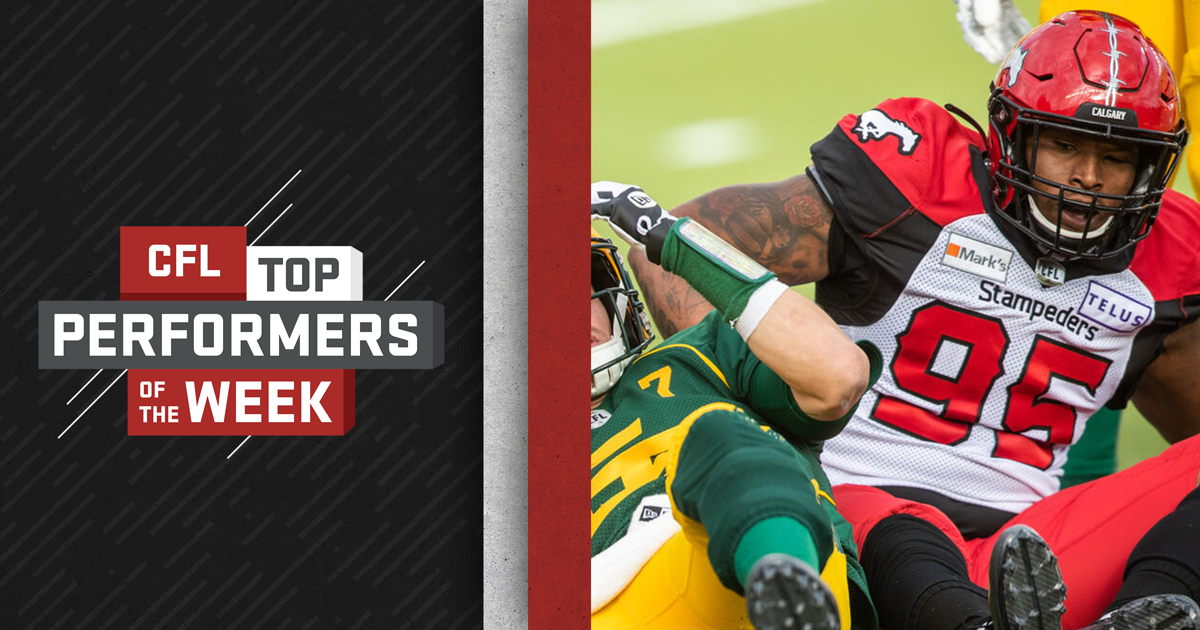 Calgary salvaged a split in the Labour Day home-and-home series with a 32-16 victory in Edmonton. The Stampeders' strong defensive performance was led by Stefen Banks who sacked Trevor Harris three times on Saturday.
The trio of sacks resulted in 16 yards lost. The Savannah State alumnus finished with a season-high seven tackles and a fumble recovery. As a defensive unit, the Stampeders recorded seven sacks in the contest.
Through his first four games in the CFL, the 24-year-old from Columbus, Ohio, has 14 tackles and three sacks.
WR | KAMAR JORDEN | CALGARY STAMPEDERS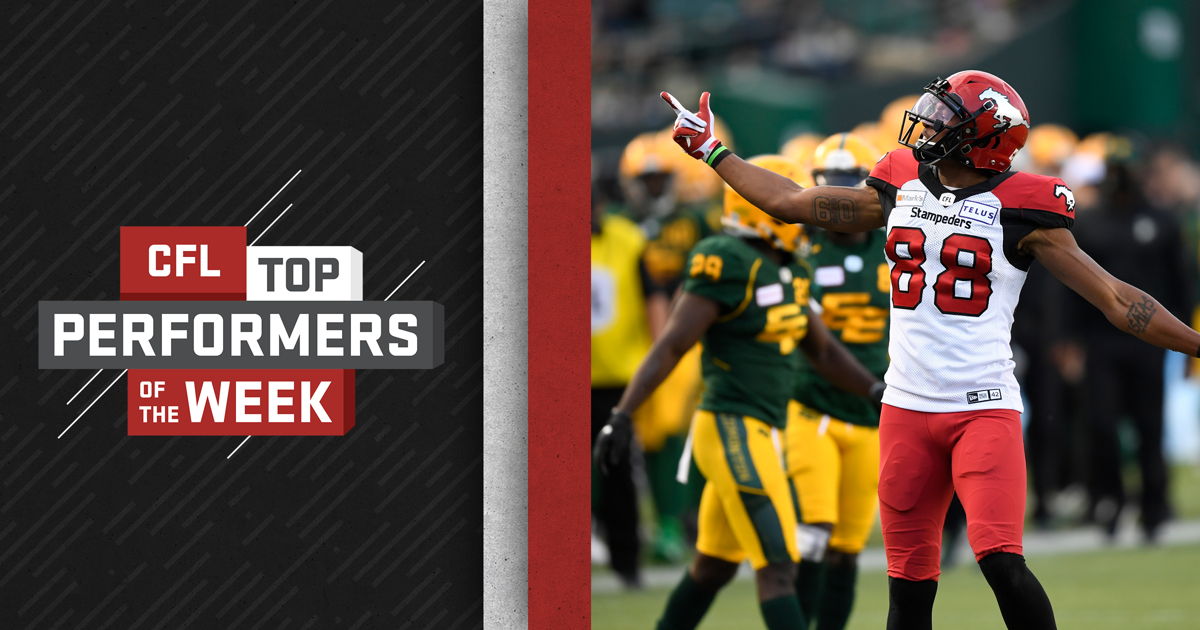 Stampeders wide receiver Kamar Jorden recorded a dozen catches Calgary's win over Edmonton.
Jorden's 12 receptions set a new career-high, and resulted in 159 receiving yards a touchdown in the game's final moments. Bo Levi Mitchell connected with Jorden for the 50-yard major to extend their lead to 31-16.
Now in his sixth season in the CFL, the former Bowling Green State Falcon leads the league in receiving yards (516) and receptions (37), and has three touchdowns.
QB | MICHAEL REILLY | BC LIONS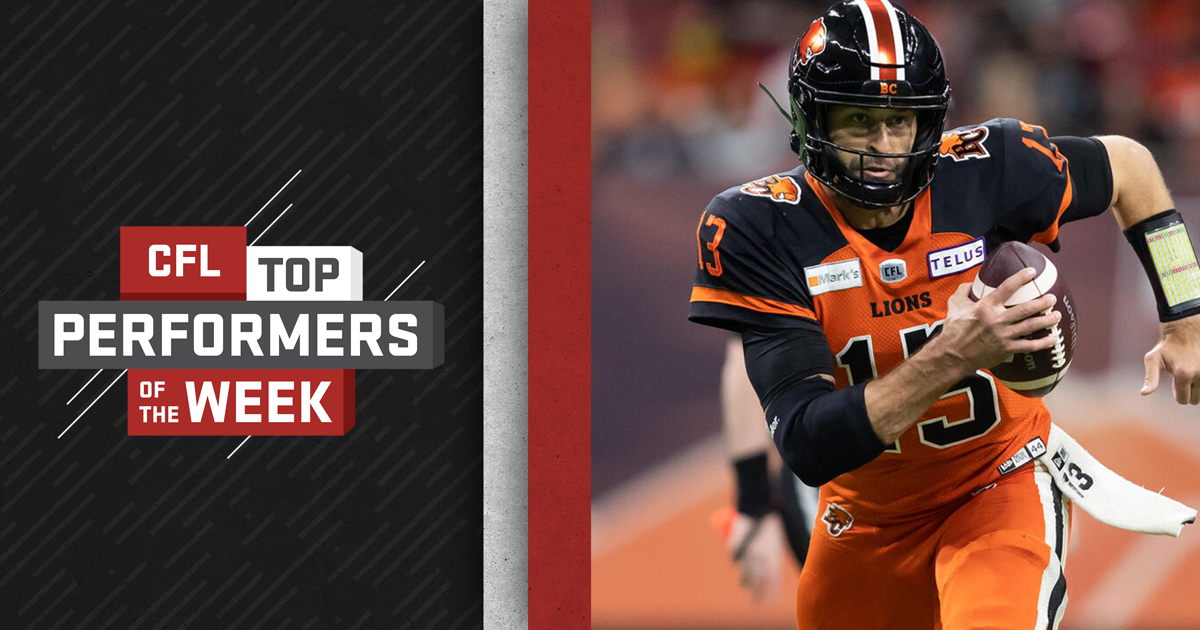 Michael Reilly threw for 319 yards and made four touchdown passes to lead the Lions (3-2) to a 45-13 victory at BC Place. Reilly completed 22 of 26 passes and added 27 rushing yards.
The Lions came out hungry, scoring on their first drive following an eight-yard touchdown pass to Keon Hatcher. On their second possession, the home side confidently capped off a 70-yard drive with a 38-yard Jevon Cottoy touchdown.
B.C. made it three consecutive possessions with a major after Reilly found Bryan Burnham for a 39-yard score to give the Lions an early 20-7 lead. The duo connected again midway through the third to put the game out of reach.
This season, Reilly has amassed 1,293 yards through the air, six touchdown passes and three rushing touchdowns. The Central Washington product was previously named a Top Performer of the Week in Week 2 and August's Top Performer of the Month.
Fans' Choice of the Week!
Brandon Alexander won Week 5 of Fans' Choice of the Week and collected 10 bonus points.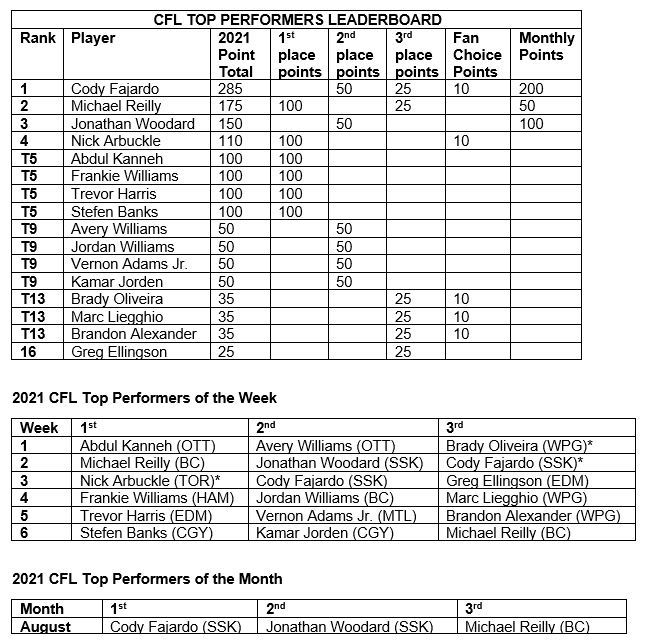 Subscribe to our
CFL News Hub YouTube Channel
. Get breaking news and the latest CFL news. Plus the CFL Week In Review Podcast.
---