CFL TOP PERFORMERS – WEEK 3
Rourke, Henry and Jefferson named Top Performers
TORONTO (June 28, 2022) – Nathan Rourke, Malik Henry and Willie Jefferson are the Canadian Football League (CFL)'s Top Performers for Week 3 of the 2022 season.
The three players were chosen by a panel of judges made up of Matt Dunigan and Marshall Ferguson of TSN, and Pierre Vercheval of RDS, who independently send their selections to the CFL head office.
QB | NATHAN ROURKE | BC LIONS | BC 44 – TOR 3
Passed for 436 yards, a CFL single-game record for passing yards by a Canadian quarterback.
Completed 39 of 45 passes (86.7 per cent) including four touchdown passes.
Accumulated 15 rushing yards on three carries.
Four receivers had seven or more receptions against the Argonauts.
This season he's passed for 748 yards, completed 87.8 per cent of his passes with seven touchdowns to zero interceptions
Highlights: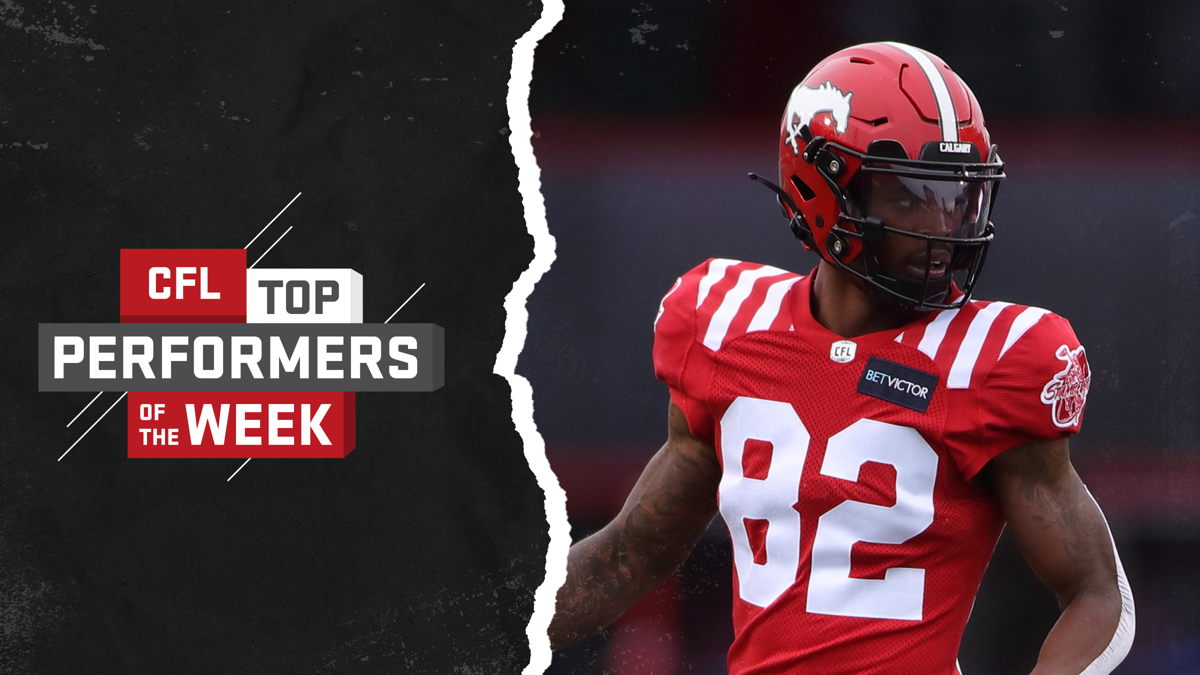 WR | MALIK HENRY | CALGARY STAMPEDERS | CGY 30 – EDM 23
Caught six passes for 173 yards – both career highs
Averaged 28.8 yards per reception and had a long catch of 48 yards.
Scored a 28-yard touchdown to give the Stampeders the 19-17 lead in the third quarter.
Recorded two 30+ yard receptions and one second down conversion.
This season he has racked up 12 receptions for 238 yards and two touchdowns.
Highlight: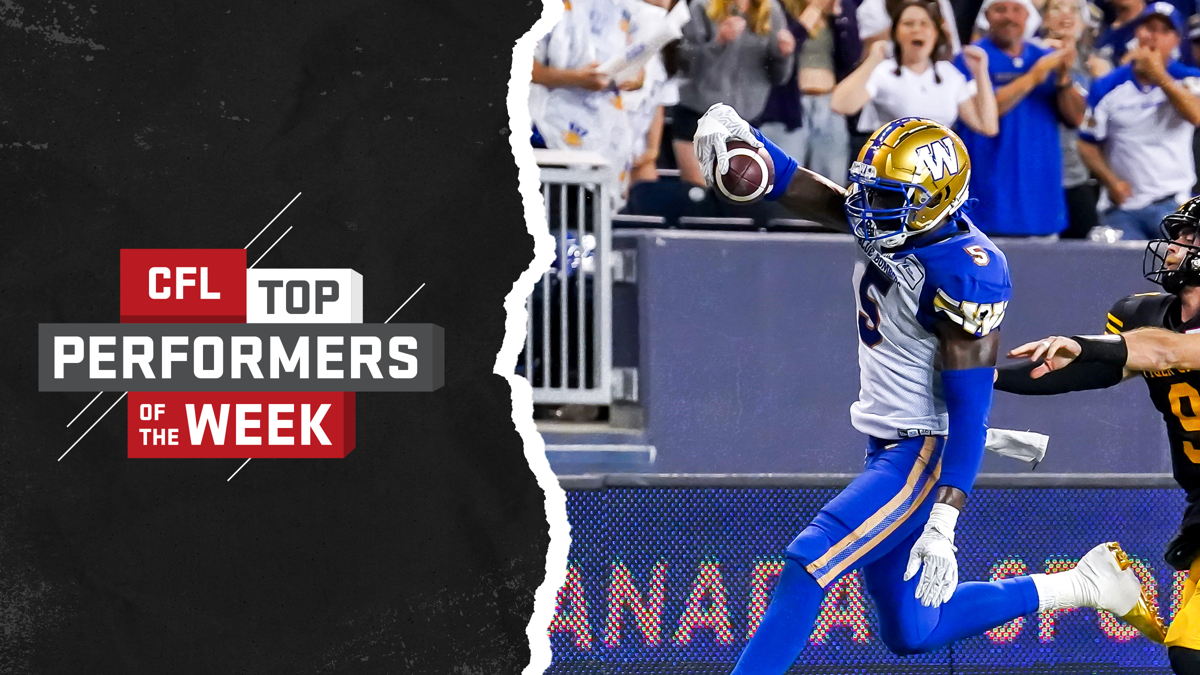 DL | WILLIE JEFFERSON | WINNIPEG BLUE BOMBERS | WPG 26 – HAM 12
Recorded three tackles, a sack, and a pick-six
The sack was his 51st of his career and resulted in a 10-yard loss on the play
The interception that he returned for 30 yards for a touchdown was his fifth career touchdown and his fourth interception return for a major.
This season he has recorded six tackles, a sack, and an interception.
Highlight:
2022 CFL TOP PERFORMERS OF THE WEEK
1 | Nathan Rourke (BC) | James Butler (BC) | T.J. Lee (BC)
2 | Titus Wall (CGY) | Rene Paredes (CGY) | Jamal Morrow (SSK)
3 | Nathan Rourke (BC) | Malik Henry (CGY) | Willie Jefferson (WPG)
​
2022 CFL TOP PERFORMERS – TEAM BREAKDOWN
BC (4)
Calgary (3)
Saskatchewan and Winnipeg (1)
Full coverage of the 2022 season on CFL News Hub.
Subscribe to our
CFL News Hub YouTube Channel
. Get breaking news and the latest CFL news. Plus the CFL Week In Review Podcast.
---