TORONTO (October 26, 2021) – William Stanback, Eugene Lewis and Monshadrik Hunter were named the CFL Top Performers of the Week for Week 12 of the CFL's 2021 season.
The three players were chosen by a panel of judges made up of former CFL players Matt Dunigan and Duane Forde of TSN, as well as Pierre Vercheval of RDS, who independently send their selections to the CFL head office.
RB | WILLIAM STANBACK | MONTREAL ALOUETTES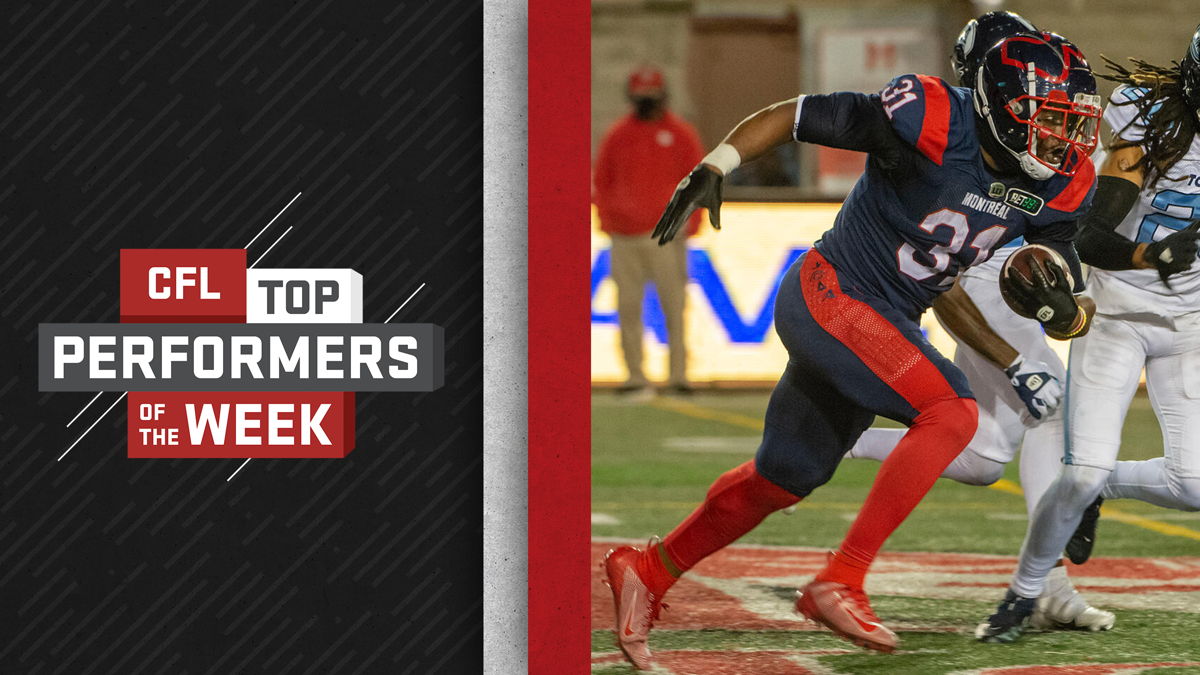 William Stanback matched a career-high in rushing yards and scored a touchdown as the Alouettes beat the Toronto Argonauts 37-16. The victory knotted the two clubs atop the East Division standings.
Stanback rushed the ball 24 times (8.5 yards per carry) for 203 yards – equaling his personal best set in 2019. His 65-yard effort in the third quarter was his longest rush of the season.
The three-year veteran scored his third touchdown of the campaign late in the first half from one yard out to extend the Alouettes' lead to 20-10.
Stanback leads the CFL in rushing with 880 yards and has 56 receiving yards this season.
WR | EUGENE LEWIS | MONTREAL ALOUETTES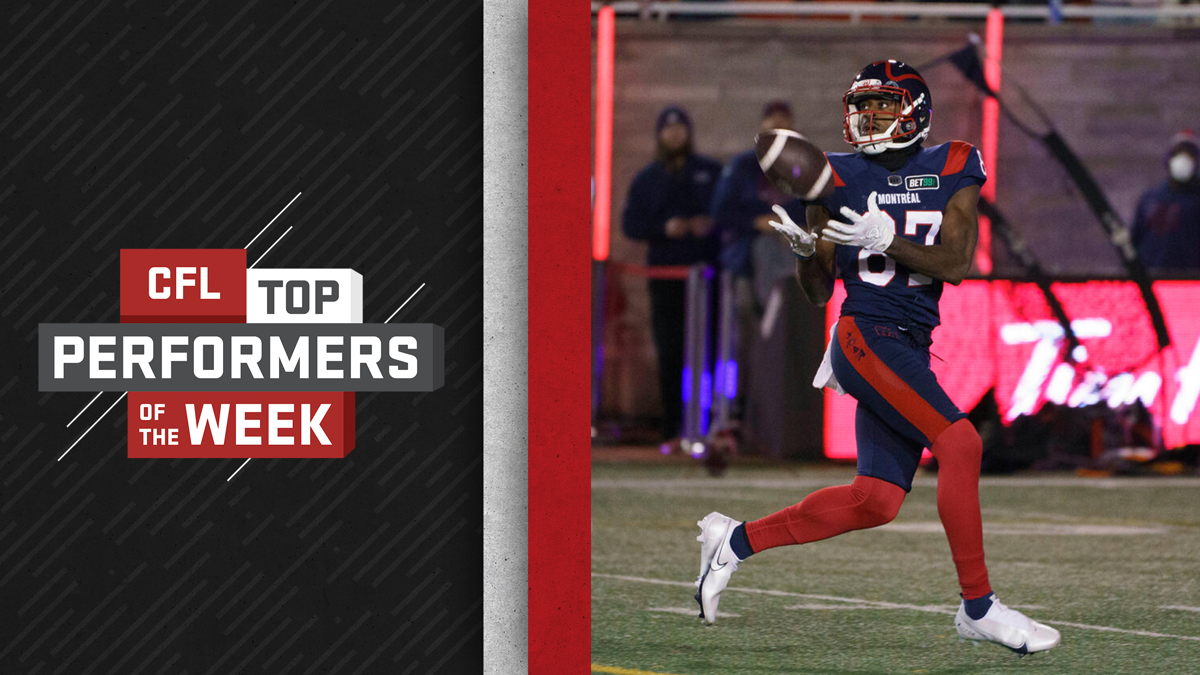 Montreal's Eugene Lewis also had a game to remember against the Argonauts, recording seven catches for a career-high 156 yards. He scored two touchdowns – his first majors at Molson Stadium.
The former Oklahoma Sooner's fifth touchdown of the season came in the first quarter from 33 yards out and propelled the Alouettes to an early 6-3 advantage. His 58-yard touchdown catch in the second allowed Montreal to retake the lead at 13-10.
This season, Lewis tops the league with 815 receiving yards on 48 receptions, and his six touchdown catches have him tied for second.
DB | MONSHADRIK HUNTER | MONTREAL ALOUETTES
Monshadrik Hunter's defensive performance earned Montreal a sweep of the Top Performers for Week 12. He notched two interceptions, two pass knockdowns and a tackle in the contest.
This was Hunter's first career game with multiple interceptions, with his first coming early in the second quarter and resulting in a 12-yard return. On the next play, Montreal scored a touchdown to go ahead 6-3. In the fourth, Hunter jumped a route for the pick, earning his sixth career interception.
This season, the Arkansas State alum has totaled 30 tackles, two interceptions and a sack.
Fans' Choice of the Week!
Rene Paredes won Week 11 of Fans' Choice of the Week and collected 10 bonus points.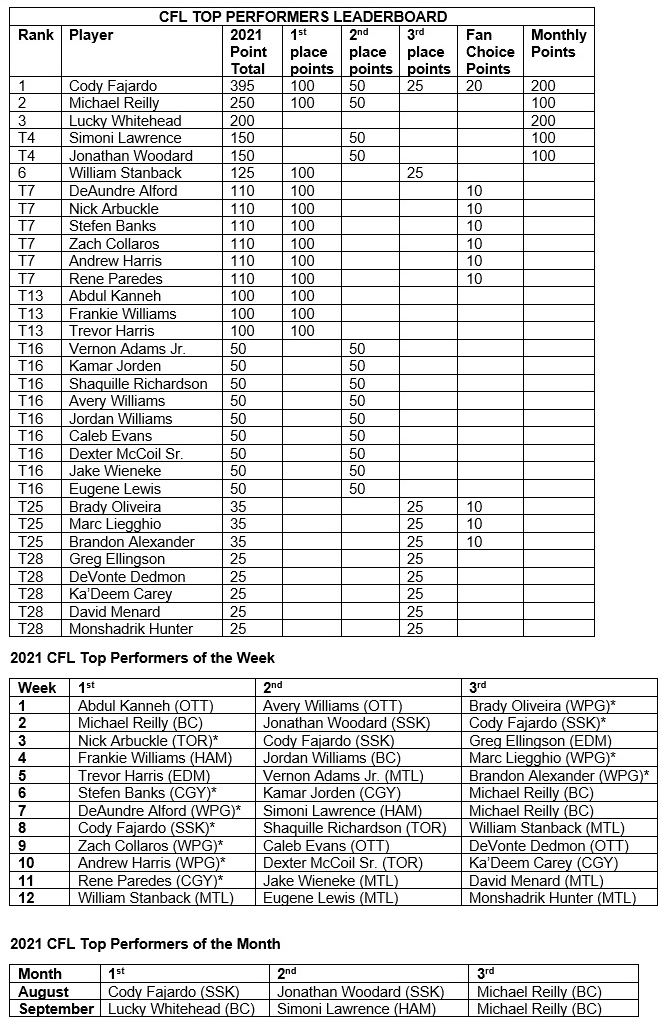 Subscribe to our
CFL News Hub YouTube Channel
. Get breaking news and the latest CFL news. Plus the CFL Week In Review Podcast.
---