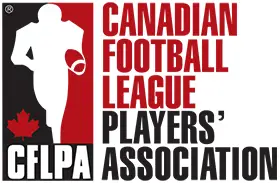 According to 3 Down Nation, the CFLPA has sent its players a memo, letting them know that several teams have stopped paying the Canadian Emergency Wage Subsidy to its eligible players.
The alleged reason? Whether or not rookies have eligibility.
Here is the memo that was sent to players from the union:
Paragraph 16 of the Memorandum of Agreement we signed with the league reads:
"CEWS – All members who are eligible will receive the wage subsidy retroactive to May 16th 2021. This to be paid no later than July 10th 2021."
These payments are due today and we are hearing from reps that the teams are saying they are not respecting the Memorandum of Agreement and paying players their entitlement because your Players Association is taking the position that all players are entitled including rookies.
We have received an opinion from CRA, and our legal counsel, that indeed rookies are entitled. The League disagrees and we are actively in discussions with them and the CRA to resolve this issue, however our disagreement does not give them the right to withhold payments to the rest of the players.
There is no reason the teams can't pay veteran players and continue to seek clarity the issue of rookies. In fact, we are being told that some teams have already made this payment.
We have made ourselves available to meet with them today and will immediately file a grievance on this flagrant violation.
Please share this information with your teammates immediately as an update to the situation. We will continue to share information as it becomes available. 
The program was reported to start and be available to the players beginning last year, when the league canceled its 2020 season.
This is from a TSN report last year, detailing how it would work:
"The union told players in an email Wednesday those under contract would be eligible for wage subsidy from July through December. The CFLPA added the benefits could go beyond that if the Canada Emergency Wage Subsidy (CEWS) is extended."

The Canadian Press
So far, PM Justin Trudeau has extended the program every time it has come available.
Subscribe to our
CFL News Hub YouTube Channel
. Get breaking news and the latest CFL news. Plus the CFL Week In Review Podcast.
---