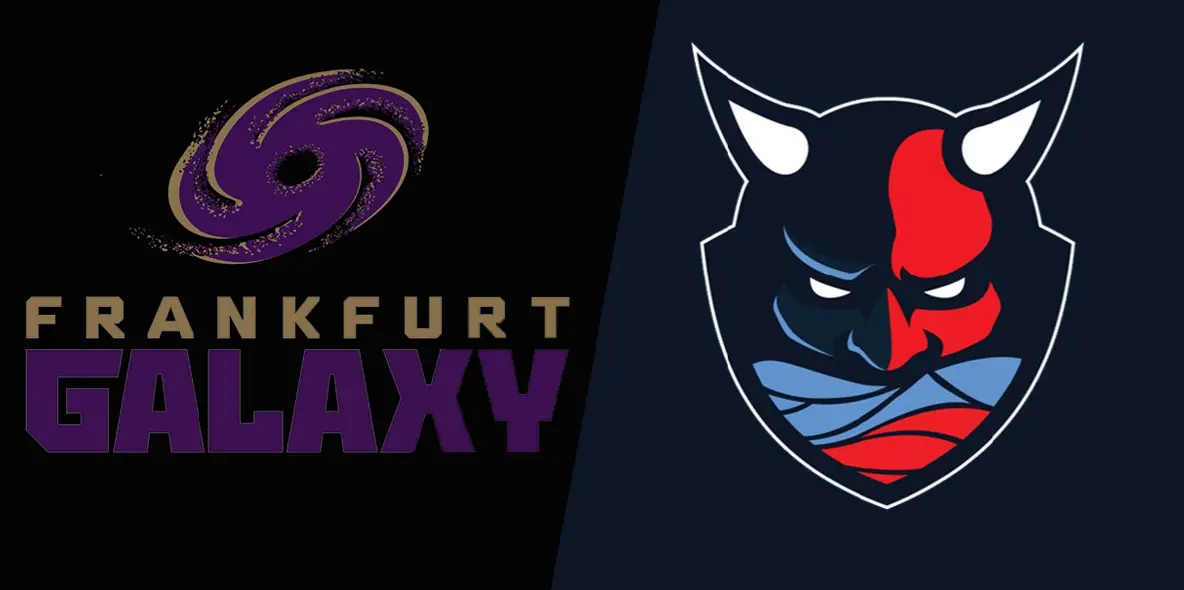 Day 2 of the European League of Football's Week 1 continued with the Frankfurt Galaxy traveling to Hamburg to take on the Sea Devils.
A defensive battle for most of the game as both team's front 7 controlled the line of scrimmage. Nerves also played a big role, as you could see both starting QBs take a minute to get comfortable.
RBs had big days for both teams as they tried to establish the ground game. Sea Devils' Xavier Johnson, and Galaxy's Gennadiy Adams did a lotta work today.
We saw how strong the Sea Devils defense was early when LB Ambroise Mati had scoop and score for the Hamburg club.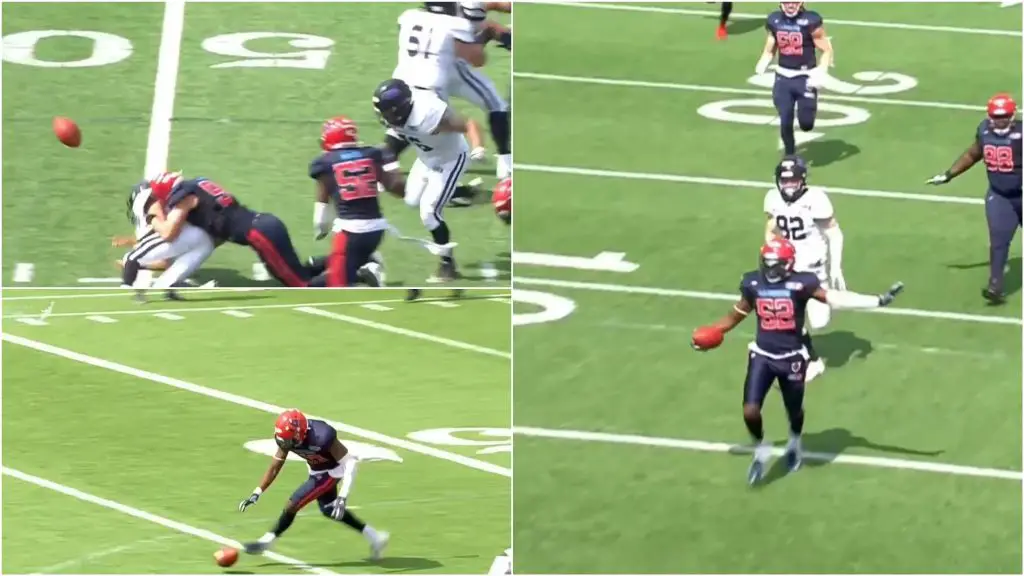 The Galaxy defense kept the Sea Devils offense off the board until the 2nd half. But with the running game, the Frankfurt club did get on the board, and RB Gennadiy Adams rushed in from inside the 5.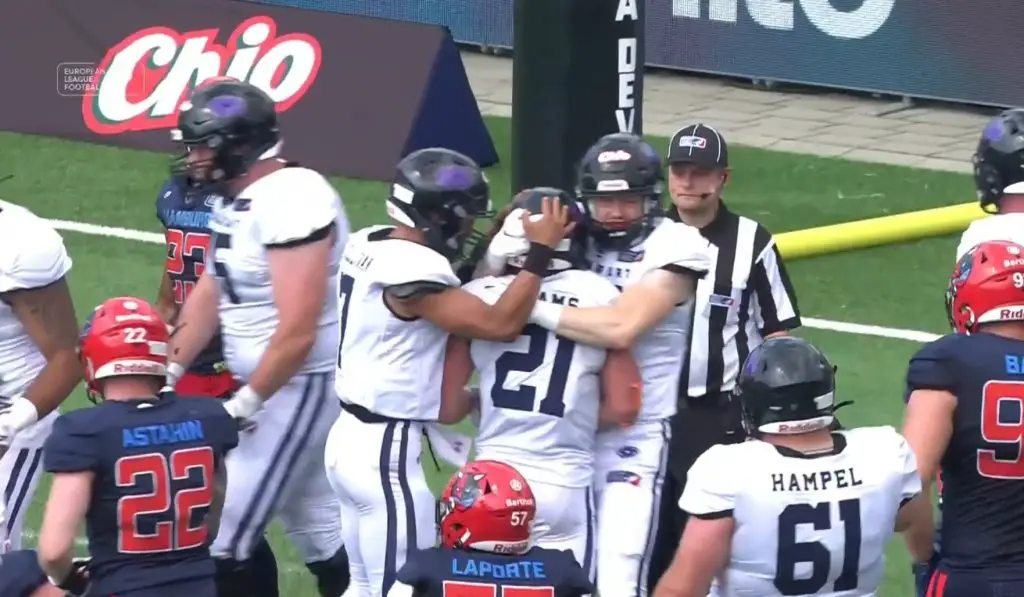 Neither QB could in a rhythm, as both had to deal with a lotta pressure all game. We should see that get better, as every game had some offensive line issues. Once these guys get some continuity, QBs will also be able to relax.
Both QBs are highly talented, and when they had just a little time in the pocket you could see that. Unfortunately for both, that wasn't something they could count on. But when they did, big plays happened.
Late in the game Hamburg QB Jadrian Clark hit TE Adria Botello Moreno on a perfectly thrown ball for the first offensive TD for the franchise.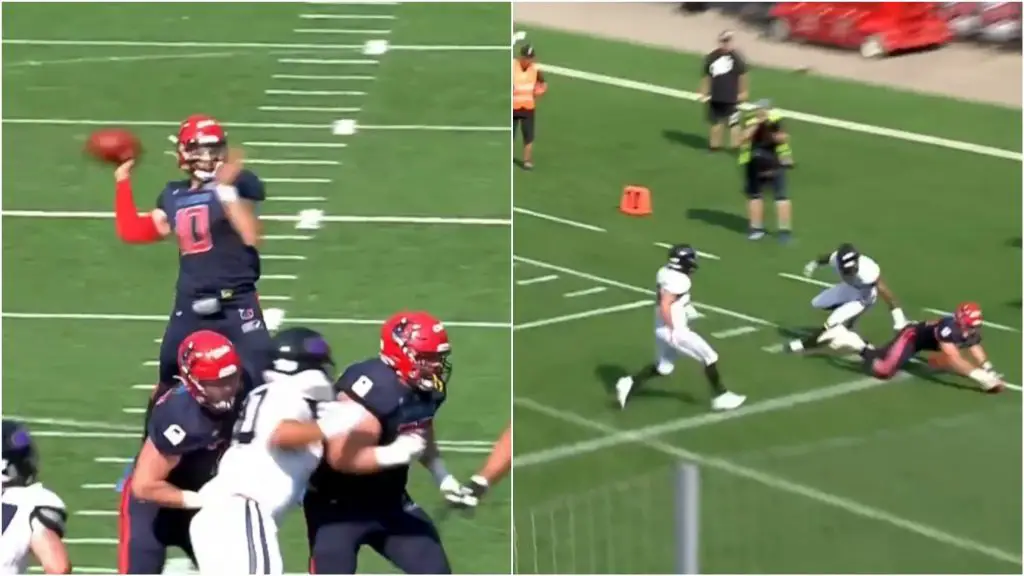 That was answered soon after when Frankfurt QB Jakeb Sullivan hit his WR Hendrik Schwarz to take the lead back by 1, 15-14.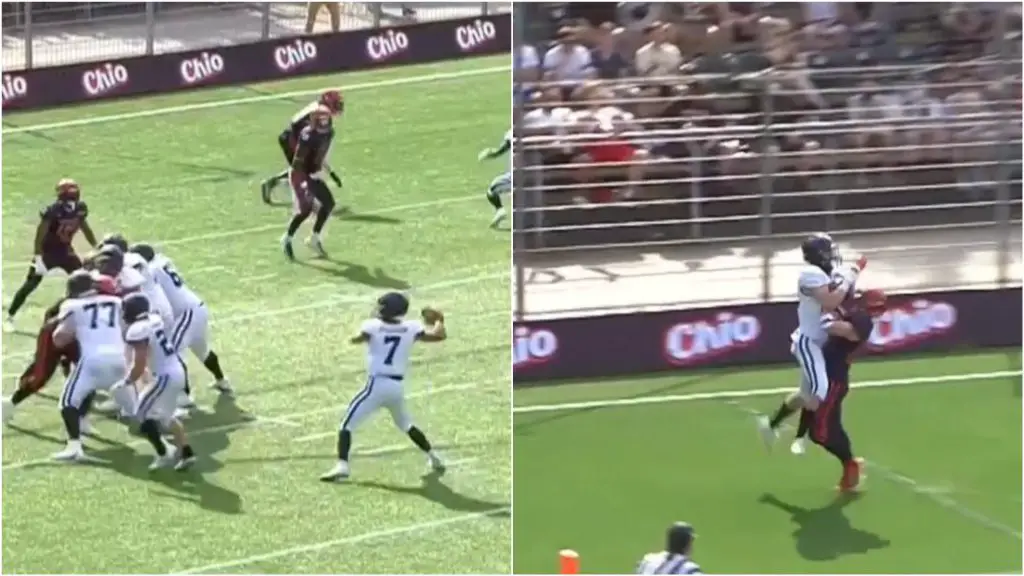 Hamburg had the ball with less that 2:00 to take the lead back, and after a monster play to pick up a 1st down and get out of bounds by the RB Johnson, the Sea Devils got into field goal position and took back the lead 17-15 with 2 seconds left.
The Galaxy tried the trickery with the hook and ladder, but it wasn't enough.
Both QBs were off their spot all day thanks to both teams' strong defensive fronts. The winner of this one was the one who took advantage of every little gap they could, and Hamburg showed the late poise to do just that.
Even with the 0-1 record, the Galaxy could still be the team to beat in the South Division, if their offense can settle in and make more plays as the season goes on.
Official stats were not available at press time.
But this one belongs to the North's Hamburg Sea Devils.
Subscribe to our
CFL News Hub YouTube Channel
. Get breaking news and the latest CFL news. Plus the CFL Week In Review Podcast.
---