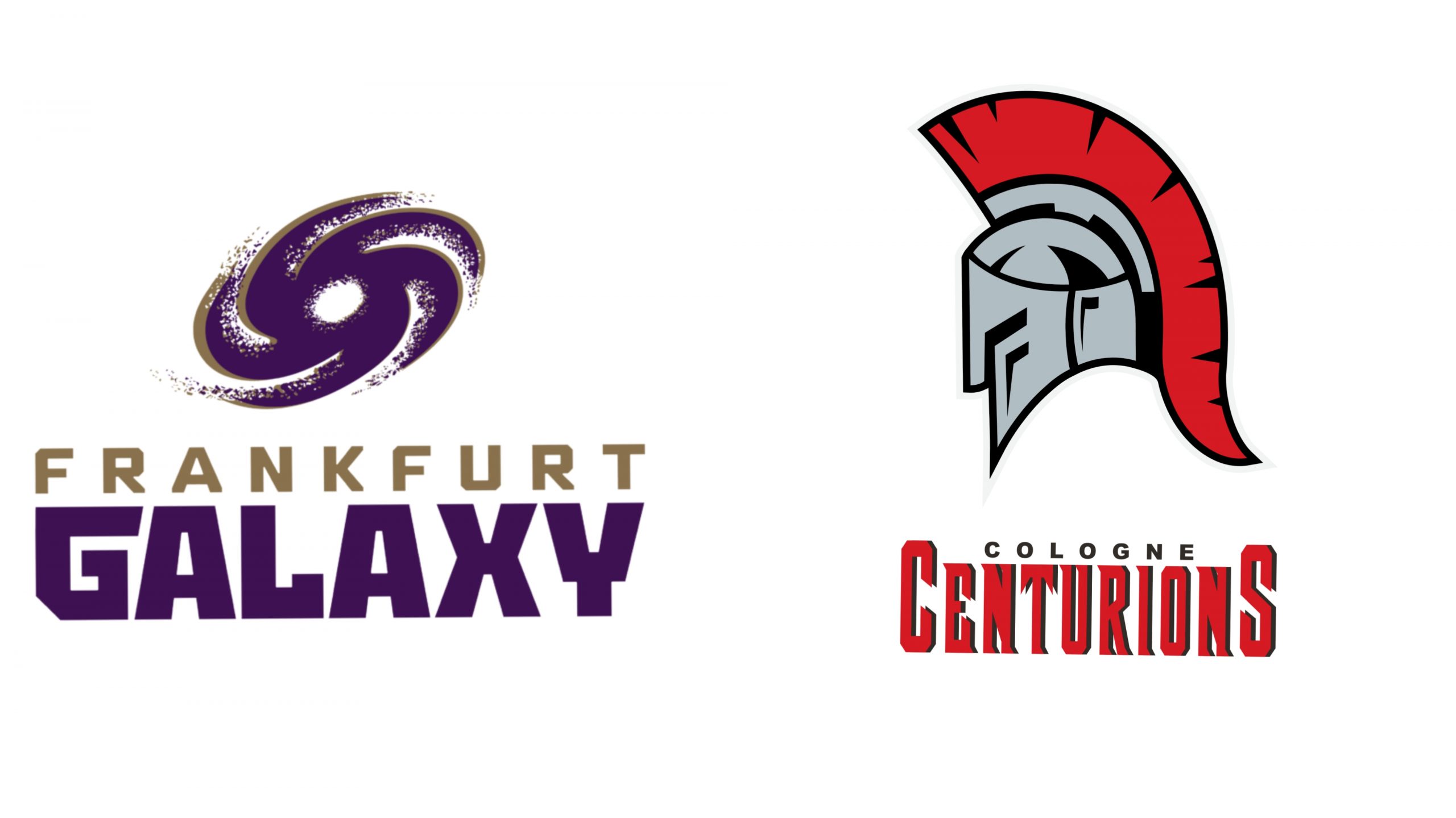 It was all Frankfurt, all the time this Sunday when the European League of Football kicked of its slate of games.
Cologne opted to receive, but was not able to do much with the ball. Out of the gate Frankfurt was able to establish control of the line of scrimmage, which caused an errant throw on 3rd down.
Jonathan Silva Gomez came up with the interception for Frankfurt. The Galaxy scored 1 play later on a pass to WR Nico Strahmann, from Jakeb Sullivan.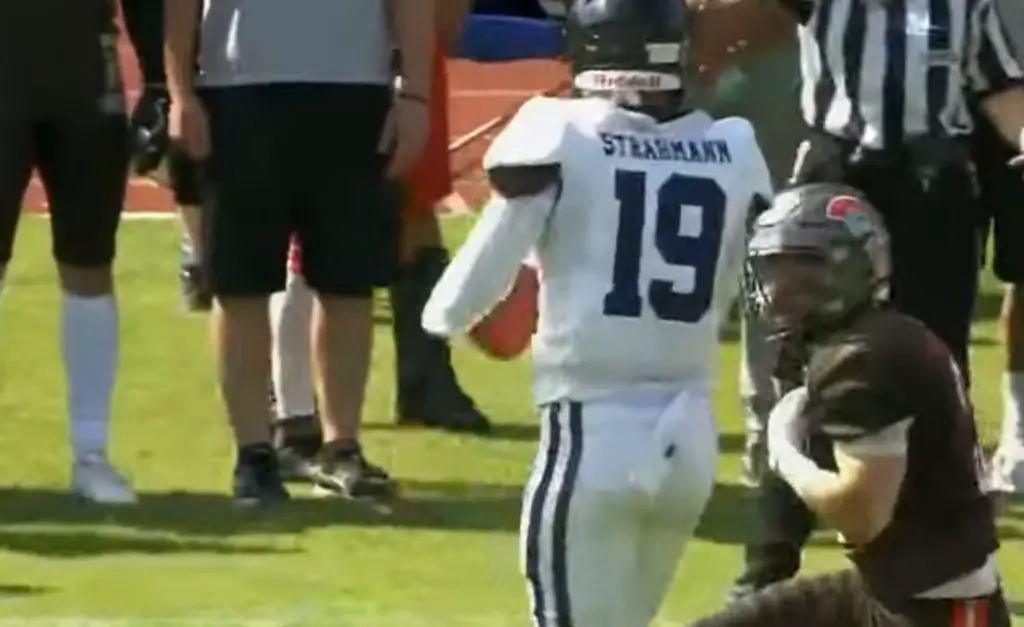 Sullivan continued to display his talent, WR Anthony Mahoungou made a big play on the 2nd drive, that set up the Lorenz Regler TD.
Missed extra point made the lead 13-0, but Frankfurt wasn't finished. Just as early in the 2nd quarter as they were in the 1st, Sullivan found Regler again on a fade route in the endzone.
This game was never close. By halftime the Galaxy were up 31-0. WRs Marvin Rutsch and Mahoungou had TD receptions from Sullivan.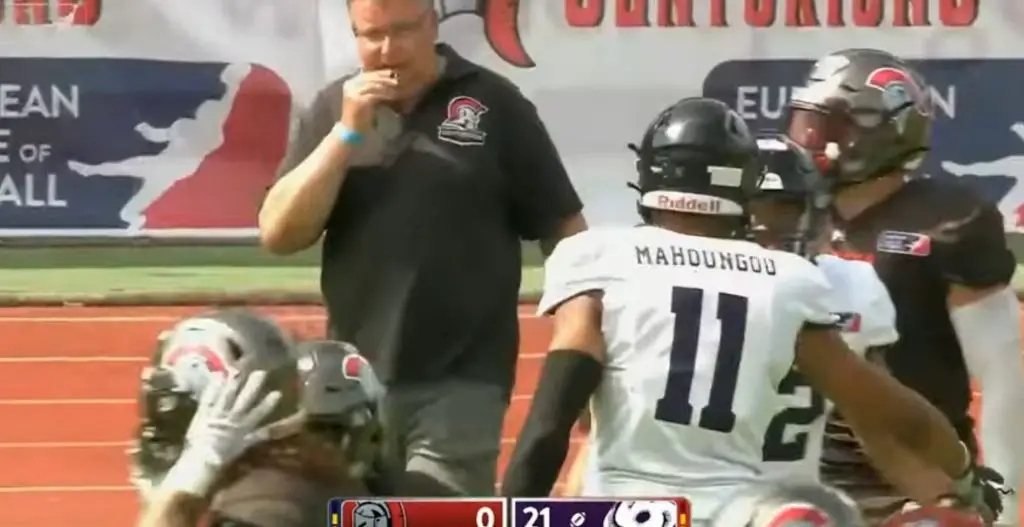 The offensive line for Frankfurt have seemed to mesh, Sullivan had little problems staying in a clean pocket, but his legs did help extend plays and pick up yardage on key drives.
Jakeb was able spread the ball around all day, working against a predominantly zone defense that the Centurions deployed but got exploited.
Cologne was able to get on the board on the 2nd half, scoring 20 points on 2 receiving TDs and a kickoff return by WR Quinton Pounds.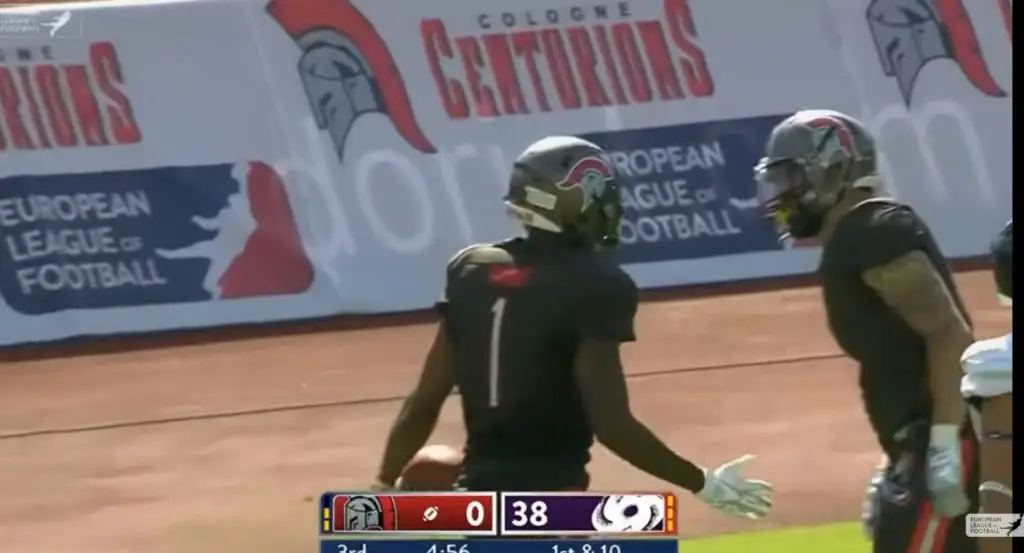 Although Pounds had a hat trick on a career day, it was too little, too late, though, as the Galaxy emerged victorious, 41 to 20.
RB Madre London eclipsed the 1000yd rushing mark in just 4 games. Him and Pounds continue to show the doubters they were wrong.
Frankfurt improves to 3-1, while Cologne falls to 2-2.
Subscribe to our
CFL News Hub YouTube Channel
. Get breaking news and the latest CFL news. Plus the CFL Week In Review Podcast.
---