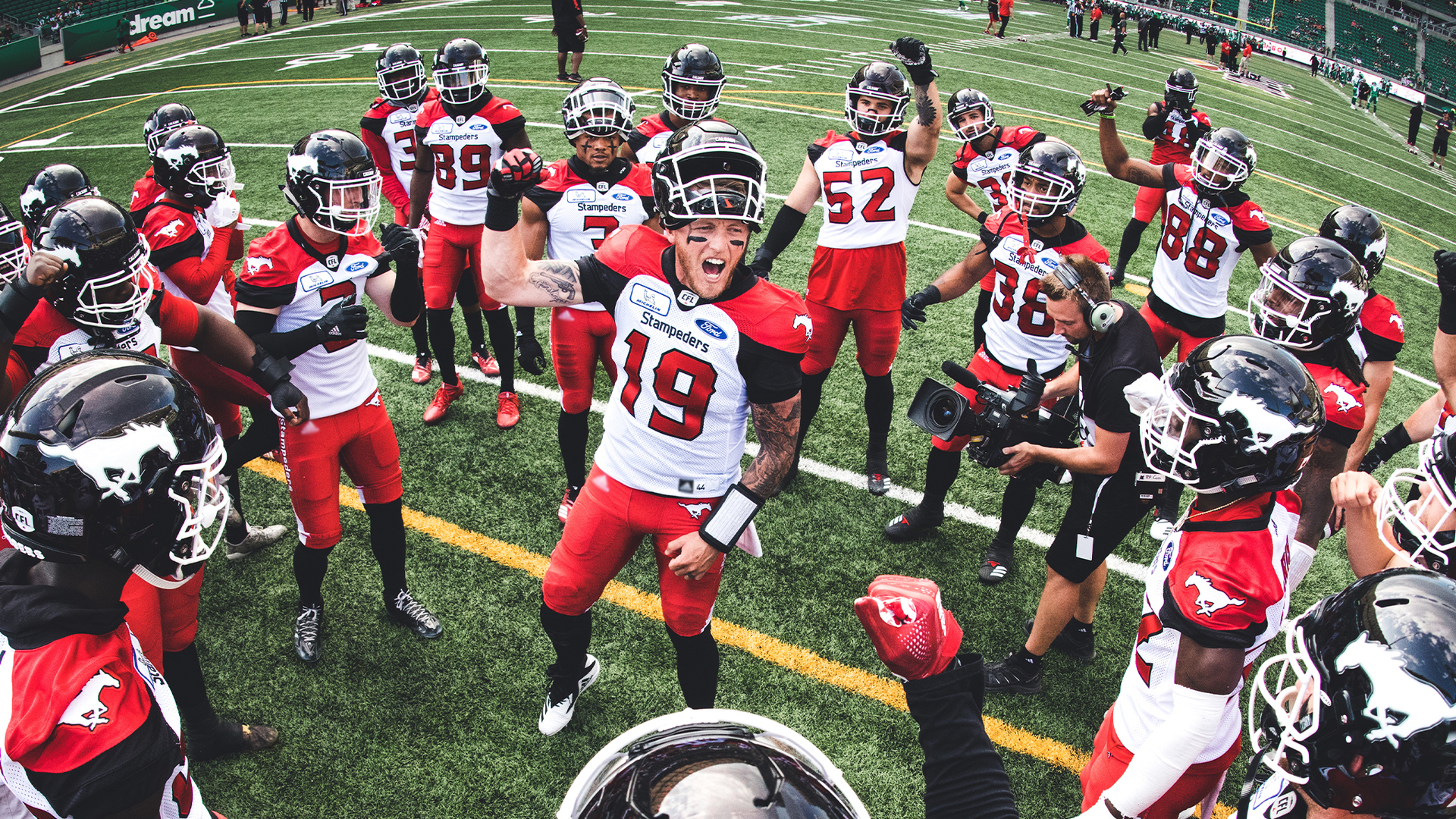 With the Calgary Stampeders' 2021 season starting on Saturday against Toronto, the expectations are high for this squad.
Playoffs have become the norm for the Stampeders as they haven't missed the playoffs since 2004. During that span, they made the Grey Cup six times winning three of them. Their last title was back in 2018.
The 2019 campaign saw them take a step back after losing in the West Semi-Finals for the first time since 2011. Injuries to star quarterback Bo Levi Mitchell held the team back but still made the playoffs with Nick Arbuckle leading the way. Mitchell struggled in the playoff loss to Winnipeg after throwing three interceptions in the game.
Examining the 2021 Calgary Season
The expectations for this team in 2021 are to make the playoffs and contender as they have for the past two decades. One concern for fans will be the health of Mitchell who has rested throughout training camp to prepare for the season. Some new faces to the receiving core could mean that Mitchell might need a few weeks to develop chemistry with the rest of them.
Taking a look at the schedule, Calgary starts the season at home for three straight weeks. Their season ends a little bit tougher with two of the last three games being on the road. The key for them is to get off to a fast start which is what they are successful at.
One key area that could change the course of the season is how the running game looks. Calvin McCarty joins the backfield after having success in Edmonton's backfield. McCarty and Ka'Deem Carey make for a dangerous one-two punch. According to the Stampeders roster, McCarty is on the suspended list though which could mean more action for Carey.
On the defensive side of the ball, the team has focused on improving and adding to all three phases of the group. Depth was key in making sure the defense was taken care of. Cory Greenwood, Jamar Wall, and Derek Wiggan will play a key role in helping the defense take the next step.
There's a lot that is certain in life: gas prices will increase, politicians will argue, and the Calgary Stampeders will compete for a Grey Cup title. It's seem destined that the team will be in the running. The question comes on whether they can bounce back from 2019 and get back to the title game.
Subscribe to our
CFL News Hub YouTube Channel
. Get breaking news and the latest CFL news. Plus the CFL Week In Review Podcast.
---