The Lions released 18 players on Monday, followed by another move on Tuesday as they sift out their talent in camp. The most notable players cut were QB Will Arndt and DE Chris Casher.
The full list: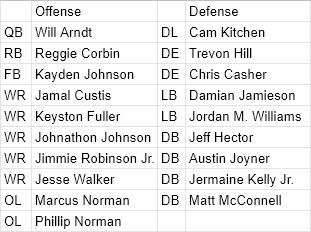 Practice was cancelled on Wednesday as well, but we should expect more roster moves in the coming days as the team whittles down to 46 spots. Some of these will surely wind up on the practice rosters, but for many their time with the Lions has finished.
Arndt's release highlights these moves, and now the QB room has (of course) Mike Reilly, Nathan Rourke anointed as QB2, and Shea Patterson as the developmental third option.
Rourke and Patterson both represent high-upside QB prospects in the beginning of their careers, and while hopefully they will not be called upon to relieve Reilly, they give B.C. some solid developmental talent in the long run.
Reilly seems to have a lot of football left in him, but solidifying a potential successor down the road should be on the Lions' list of priorities in the coming years, and I'm a fan of their options here.
Chris Casher burst onto the scene back in 2019 as a pass rusher, racking up 34 tackles, 7 sacks and a forced fumble for the Calgary Stampeders, and though many were expecting the 27 year old to make an impact on this defense, B.C. clearly had other plans. Though late in the offseason, he could be a great impact signing for one of the other 8 teams.
We'll keep you updated as more Lions roster moves come down the pipe.
Subscribe to our
CFL News Hub YouTube Channel
. Get breaking news and the latest CFL news. Plus the CFL Week In Review Podcast.
---