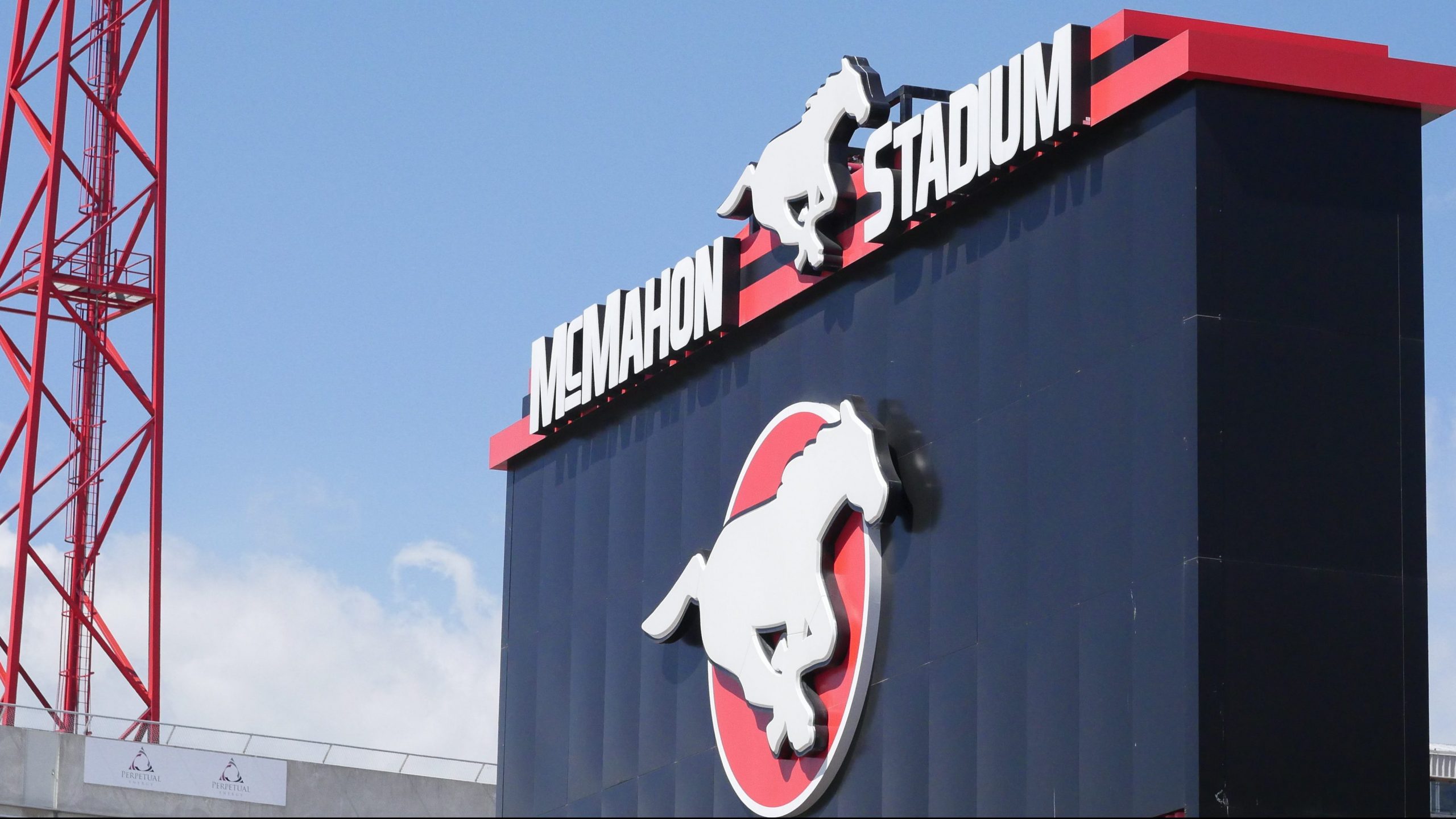 With training camp coming to an end for the Calgary Stampeders, the team made their cutdowns with 16 players being released.
The team announced the moves Thursday that include defensive lineman Cassanova McKinzy being added to the retired list.
Here is the list of players that were cut from the team:
• National OL Kwabena Asare
• National DB Michael Asibuo
• American DB Corrion Ballard
• American REC Shawn Bane
• American DB Greg Ducre
• American DB Trae Elston
• National OL Jaylan Guthrie
• American DB Javien Hamilton
• American LB Cory James
• National LB Shaydon Philip
• American QB Dakota Prukop
• National DB Malcolm Thompson
• American REC Fred Trevillion
• American REC Aaren Vaughns
• National LS/LB Benjamin Whiting
• American RB Trey Williams
Some key notes to take from the roster cuts is one looking at the quarterback position. The team gives a clearer picture of who will be competing for the backup quarterback job with Dakota Prukop being cut. Now the competition comes down to Michael O'Connor and Jake Maier.
After the addition of running back Calvin McCarty, the team had to clear room in the backfield for him which resulted in Trey Williams being released. The Texas A&M product is most known for his stints in the AAF and XFL as a featured back for the San Antonio Commanders and Seattle Dragons.
As for the wide receivers, the room gets smaller with now 14 receivers on the roster after coming into camp with 20. Receivers Aaren Vaughns, Fred Trevillion, and Shawn Bane were all released from the team on Thursday.
On the defensive side of the ball, Calgary put a big focus on the secondary clearing a good portion of the room. In total, five defensive backs were released from the team. The only player to be placed on the retired list was defensive lineman Cassanova McKinzy after just signing with the Stampeders last month.
Subscribe to our
CFL News Hub YouTube Channel
. Get breaking news and the latest CFL news. Plus the CFL Week In Review Podcast.
---