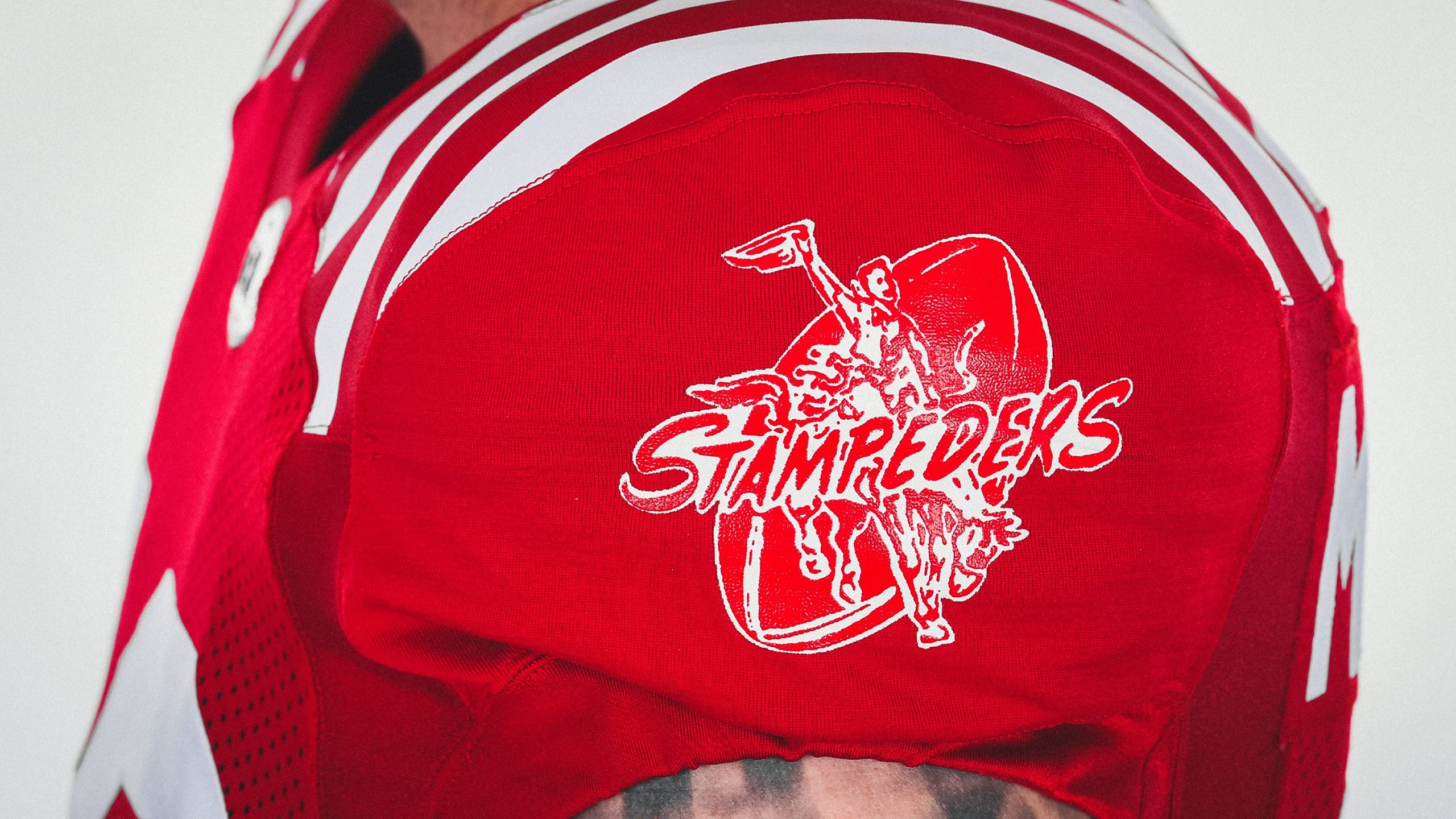 The Calgary Stampeders celebrate their 75th anniversary revealing new uniforms paying tribute to their history.
Their announcement came Friday on Twitter showing off their new threads throughout the day. They started with a video looking back at their history before revealing the uniforms.
Calgary modernized the uniforms that were worn from 1948-1952 when the Stampeders won their first Grey Cup in 1948. That season still stands in the record books as the only undefeated season in CFL history. The uniforms are red and white with stripes around the shoulders of the jersey. It also includes the classic Stampeders logo they used from 1945-1971. The jersey also has the classic number font used in the previous uniforms from the past.
According to the Stampeders' website, equipment manager George Hopkins played a big role in the creation of the uniforms. Hopkins has been with the organization since 1972.
"As part of the celebrations of our 75th season, it's fitting that we're wearing jerseys inspired by the early Stampeders teams including the undefeated 1948 Grey Cup champions. These are the iconic jerseys that made the Stampeders the Red and White and were worn by legendary players including Keith Spaith, Normie Kwong and Sugarfoot Anderson. The unveiling of this jersey has been a long time coming and we have to take a moment to acknowledge the hard work of former Stampeders employee Jessica Littel in the early days of this project to help it come to life."

Calgary Stampeders Equipment Manager George Hopkins
The team announced that they will be wearing the uniforms in six of their home games this upcoming season. It will make it's debut when they take on the Toronto Argonauts at McMahon Stadium in Calgary on August 7.
Subscribe to our
CFL News Hub YouTube Channel
. Get breaking news and the latest CFL news. Plus the CFL Week In Review Podcast.
---