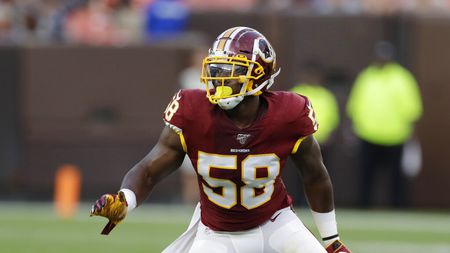 After signing four defensive players last week, Calgary adds another American defensive player to the roster.
The Calgary Stampeders announced on Wednesday the signing of American defensive lineman Cassanova McKinzy.
McKinzy stood out as a top notch linebacker at Auburn being a three-year starter during that time mostly at middle linebacker. In four years at Auburn, he recorded 153 solo tackles, 29.5 tackles for loss, 8.5 sacks, four pass deflections, three force fumbles, two fumble recoveries, and two interceptions.
After going undrafted in the 2016 NFL Draft, McKinzy jumped around between the Tampa Bay Buccaneers and the Los Angeles Rams for two seasons. He joined the Washington Football Team in 2018 and 2019. McKinzy added two tackles, one tackle for a loss, and one sack in six games with Washington.
With the team adding five American players onto their roster the past two weeks, the team announced more moves to their roster. The Stampeders also announced the release of American running back Russell Hansbrough, American defensive lineman Lenny Jones and American defensive back Ashton Lampkin. Calgary made the move to ensure that they follow CFL rules with not having more than 20 Americans on their roster.
Subscribe to our
CFL News Hub YouTube Channel
. Get breaking news and the latest CFL news. Plus the CFL Week In Review Podcast.
---