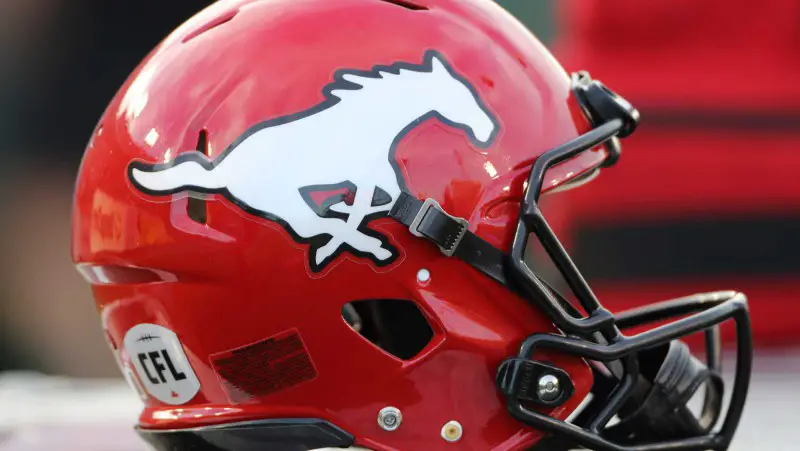 The Calgary Stampeders have made additions to their roster by signing American defensive back Chris Steele and national receiver Cole Tucker.
Chris Steele, Defensive Back
Chris Steele, a six-foot, 187-pound defensive back, joins the Stampeders after a journey through the NFL. Steele started his professional career as an undrafted free agent with the Pittsburgh Steelers in 2022. He participated in three preseason games before being released. He later spent time on the Miami Dolphins' practice squad and signed with the Seattle Seahawks, most recently attending minicamp with the Philadelphia Eagles.
Steele has an impressive college career record, having played 29 games over three seasons at the University of Southern California (2019-2021). He made a total of 94 tackles including three tackles for loss for the Trojans while also recording one sack, three interceptions, one fumble recovery, one forced fumble and 12 passes defended. His performance earned him second-team all-Pac 12 recognition in 2020.
Cole Tucker, Receiver
Cole Tucker was the Stampeders' first-round selection – fourth overall – in this year's CFL Draft, and now he's officially part of the team. Prior to signing with the Stampeders, Tucker attended rookie minicamp with the NFL's Minnesota Vikings.
During his college career at Northern Illinois, Tucker played 53 games over six seasons. He recorded 155 receptions for 2,030 yards and 10 touchdowns. In 2022, he set career highs for the Huskies with 45 catches for 632 yards and four touchdowns. Tucker also demonstrated versatility by returning 43 punts for 156 yards during his Northern Illinois career.
New Additions to the Stampeders
The Calgary Stampeders are optimistic that the signing of these two players will bolster their lineup for the coming season. Here is a recap of the two newest members:
Chris Steele: Defensive Back, University of Southern California
Cole Tucker: Receiver, Northern Illinois University
Subscribe to our
CFL News Hub YouTube Channel
. Get breaking news and the latest CFL news. Plus the CFL Week In Review Podcast.
---