TORONTO (October 5, 2022) – Zach Collaros, Nic Demski and Jameer Thurman are the Canadian Football League (CFL)'s Top Performers for September of the 2022 season. The selections include all appearances from Weeks 13 to 17.
The three players were chosen by a panel of judges made up of Matt Dunigan and Marshall Ferguson of TSN, and Pierre Vercheval of RDS, who independently send their selections to the CFL league office.
QB | ZACH COLLAROS | WINNIPEG BLUE BOMBERS
73-of-108 passing (67.6 per cent) in four games
1,125 passing yards and 12 touchdown passes
Multiple touchdown passes in each game, including two with four majors
Named Top Performer of the Week twice in September (Weeks 14 and 17)
Second time being named Top Performer of the Month (July)
Leads the league in passing yards (3,874) and passing touchdowns (32)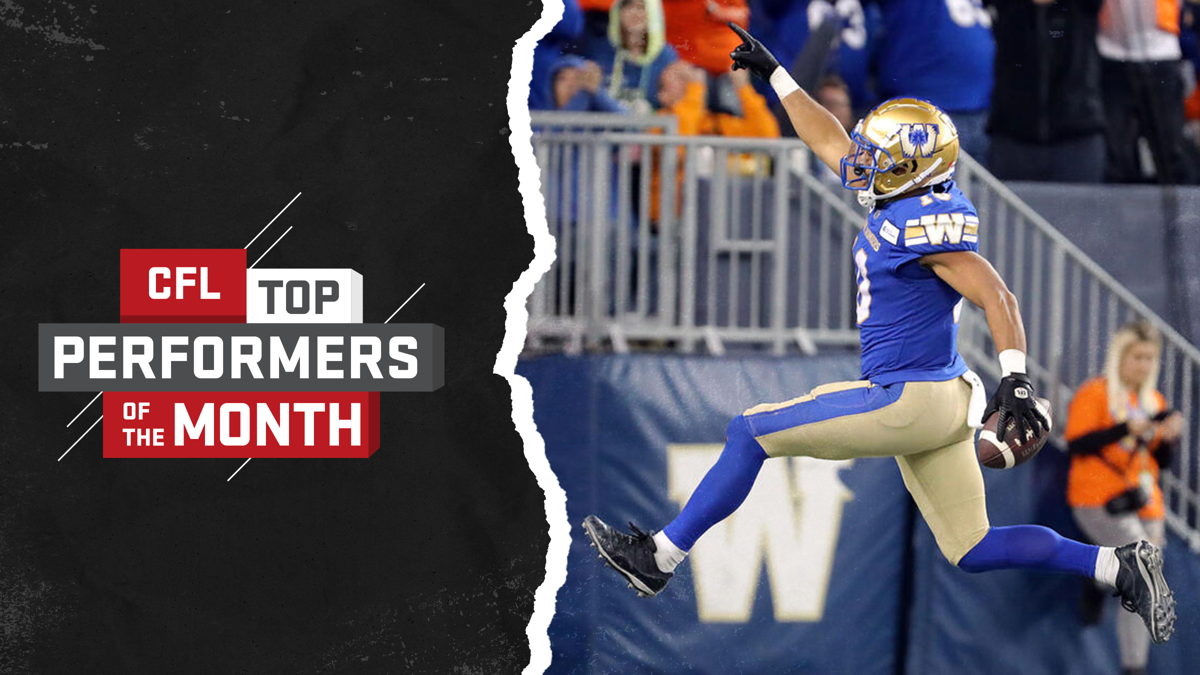 WR | NIC DEMSKI | WINNIPEG BLUE BOMBERS
346 yards from scrimmage in four games
280 receiving yards on 21 catches (13.3 yards per catch) and six touchdown receptions
Eight second down conversion receptions and 85 yards after the catch
66 rushing yards (6.6 yards per rush) on 10 attempts
Named a Top Performer in Week 17
2022 Season: 52 receptions for 613 yards and nine touchdown receptions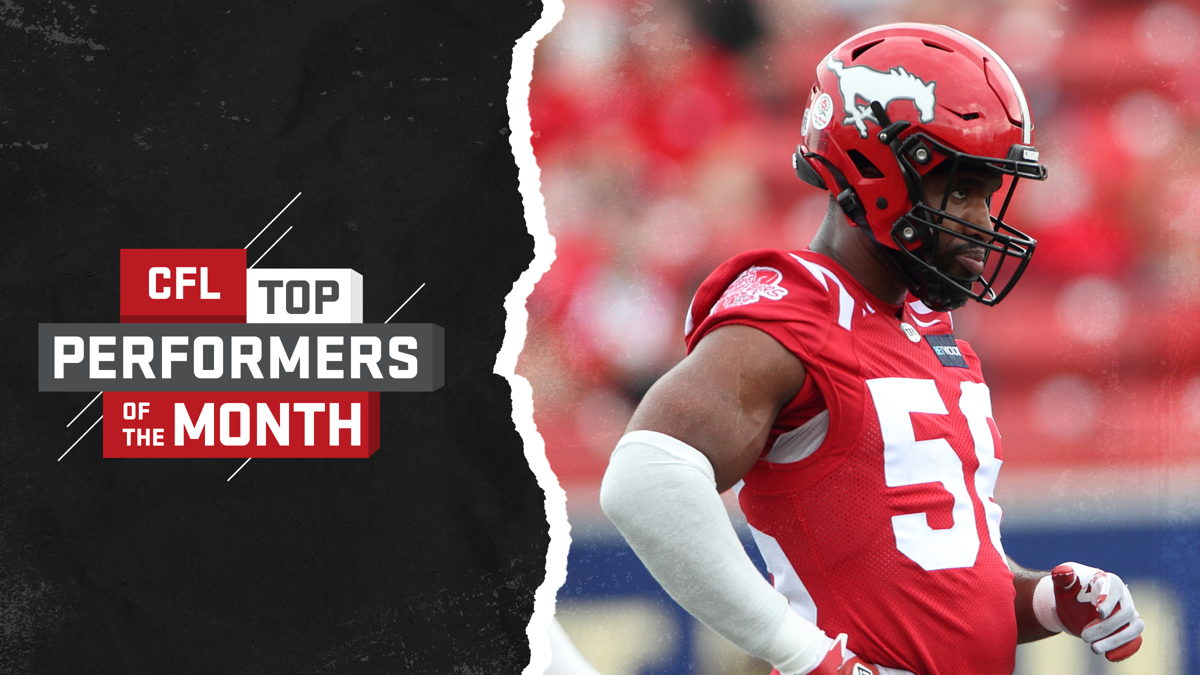 LB | JAMEER THURMAN | CALGARY STAMPEDERS
26 tackles in five games
Three tackles for a loss
One interception returned for 15 yards
2022 Season: 60 defensive tackles and a career-high three interceptions
2022 CFL TOP PERFORMERS OF THE MONTH
June | Nathan Rourke (BC) | Jamal Morrow (SSK) | Pete Robertson (SSK)
July | Zach Collaros (WPG) | Dalton Schoen (WPG) | Jaelon Acklin (OTT)
August | Nathan Rourke (BC) | Wynton McManis (TOR) | Dominque Rhymes (BC)
September | Zach Collaros (WPG) | Nic Demski (WPG) | Jameer Thurman (CGY)
Get the latest CFL news today from CFL News Hub.
Subscribe to our
CFL News Hub YouTube Channel
. Get breaking news and the latest CFL news. Plus the CFL Week In Review Podcast.
---