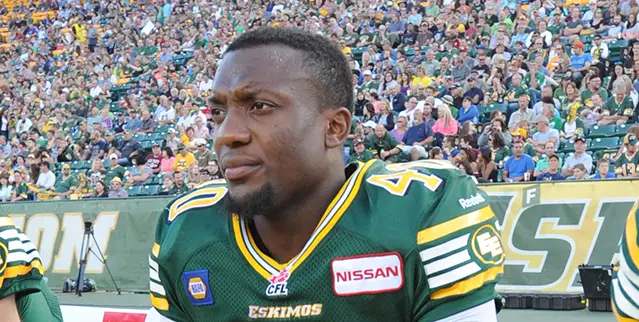 Along with the announcement of the season schedule, the Roughriders announced the signing of free-agent linebacker Deon Lacey. This will be Lacey's second appearance in the CFL and will provide speed and leadership for Saskatchewan's defense.
Lacey began his professional football career when drafted out of West Alabama by the Dallas Cowboys. After only seeing action in preseason games, he signed with the CFL's Edmonton Football team in 2014. Lacey spent 3 years in Edmonton racking up 182 total tackles, 4 forced fumbles, 7 sacks, 3 interceptions and a touchdown over the course of 54 games, including a Grey Cup victory.
He then spent 3 years in the NFL with the Dolphins and Bills appearing in 48 games and recording 20 tackles. Most recently, Lacey was signed with the Roughriders for the 2020 season before it was canceled due to the pandemic.
Breaking down the tape, Lacey is a very dangerous defender that never gives up on a play. He shows great lateral speed and the ability to run down ball carriers even when initially blocked on the play. For a linebacker, Lacey has explosive speed but also shows great situational awareness.
This allows him to play with speed but without overcommitting leading to very few missed tackles. His 68 special teams tackles with Edmonton shows the vital special teams experience he brings to the Roughriders. Overall, this is another piece that adds both versatility and experience to the Roughrider's roster and helps position them for a Grey Cup run this season.
Subscribe to our
CFL News Hub YouTube Channel
. Get breaking news and the latest CFL news. Plus the CFL Week In Review Podcast.
---