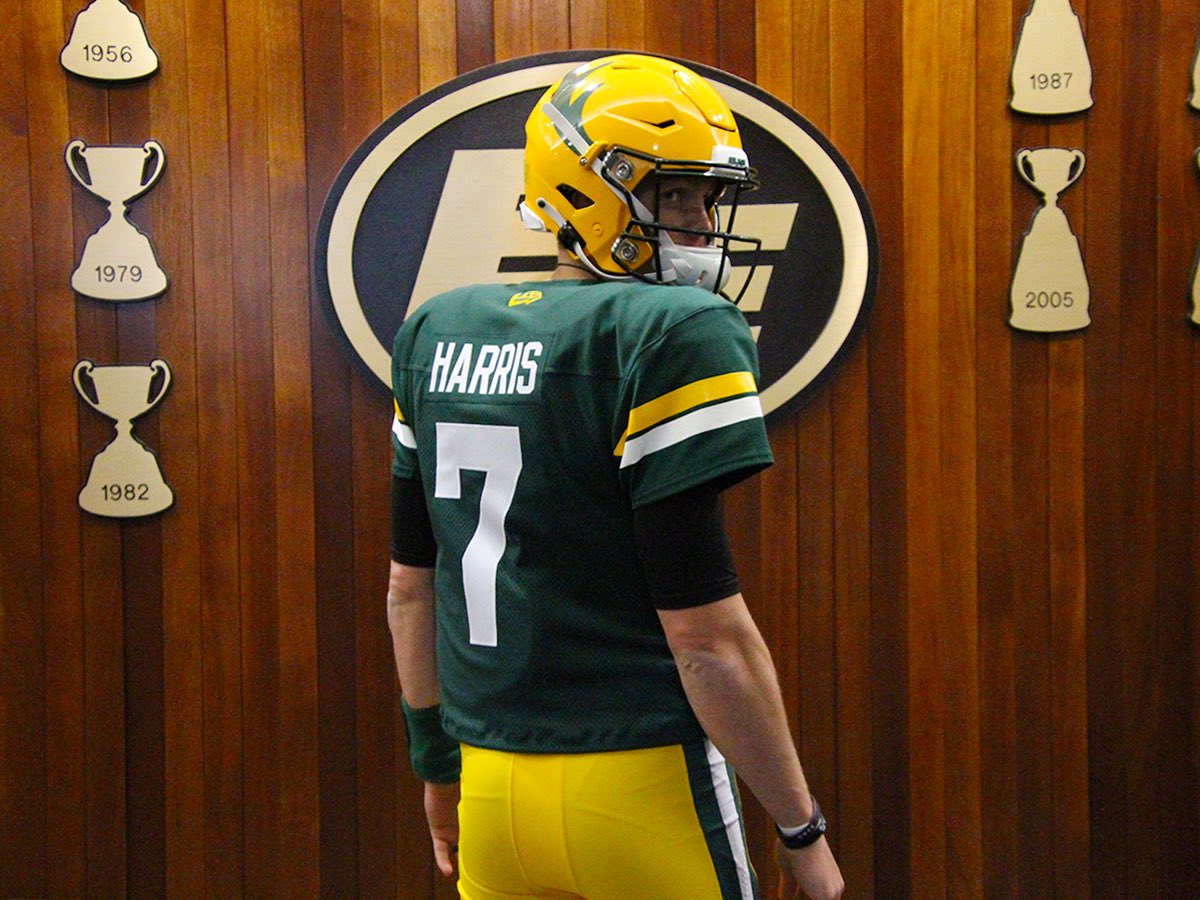 The Edmonton Elks are fresh off of a rebrand following controversy around their previous name, and on Thursday, July 22, they unveiled their new home uniforms. The team's new antlered helmets were first showcased back in early June when news of the name "Elks" became official. The team's old helmet with the "EE" logo will be used as an alternate on certain occasions.
Some fans have been quick to point out similarities between Edmonton's new uniforms and those of the Green Bay Packers. The Elks official Twitter account has even chimed in regarding the similarities.
While the uniforms are quite similar, it should be noted that Edmonton was actually the first to wear green and gold. The colors were adopted when Edmonton received uniforms from the University of Alberta Golden Bears football team in 1949, which was not active at the time due to lack of competition. Their team colors have remained the same ever since, and the University of Alberta continues to use those colors as well.
For reference, here is a timeline of previous Green Bay jerseys directly from the Packers official site.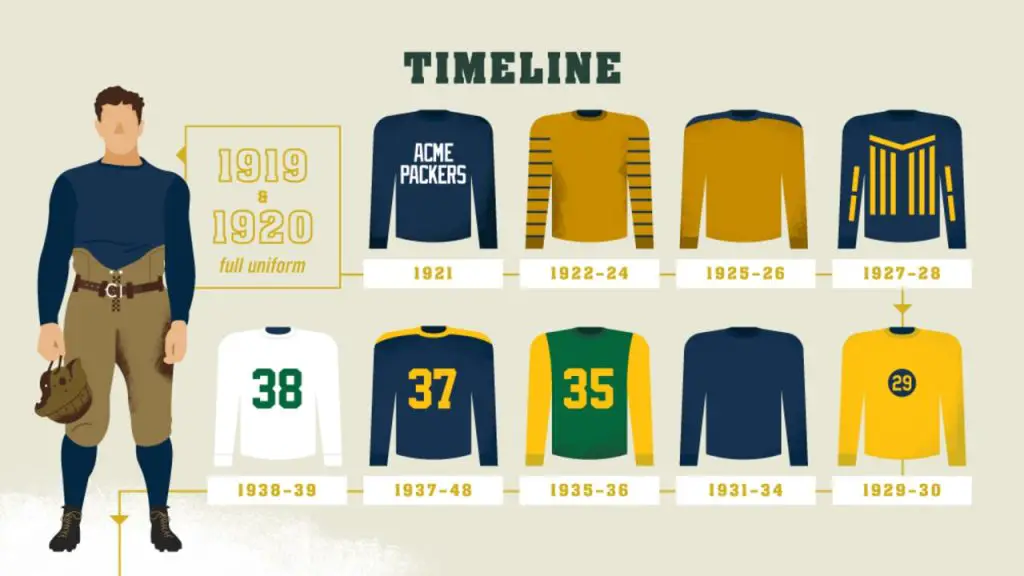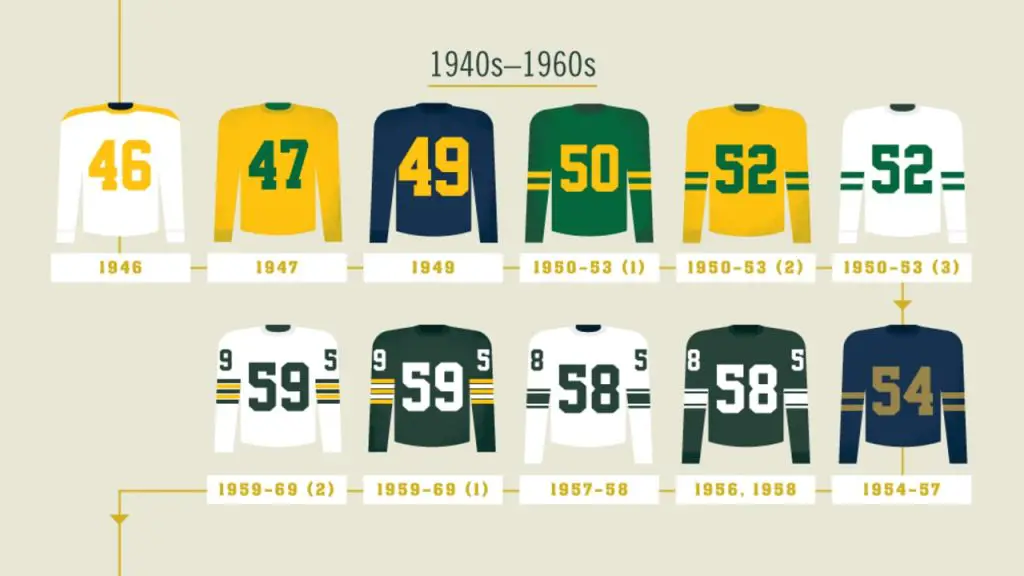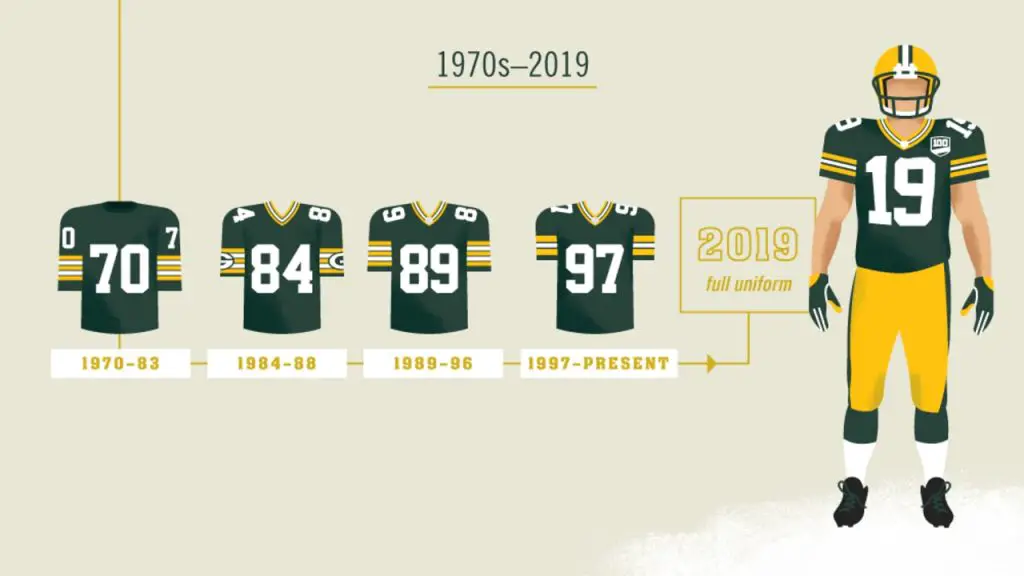 The Elks away uniforms have yet to be revealed, but one would assume they will be unveiled before the season kicks off in 2 weeks.
Edmonton will kick off their 2021 season at home versus the Ottawa Redblacks on Saturday, August 7th, at 7 pm MST.
Subscribe to our
CFL News Hub YouTube Channel
. Get breaking news and the latest CFL news. Plus the CFL Week In Review Podcast.
---