CFL TOP PERFORMERS – WEEK 7
Alford, Lawrence and Reilly named CFL Top Performers
TORONTO (September 21, 2021) – DeAundre Alford, Simoni Lawrence and Michael Reilly were named the CFL Top Performers of the Week for Week 7 of the CFL's 2021 season.
The three players were chosen by a panel of judges made up of former CFL players Matt Dunigan and Duane Forde of TSN, as well as Pierre Vercheval of RDS, who independently send their selections to the CFL head office.
DB | DEAUNDRE ALFORD | WINNIPEG BLUE BOMBERS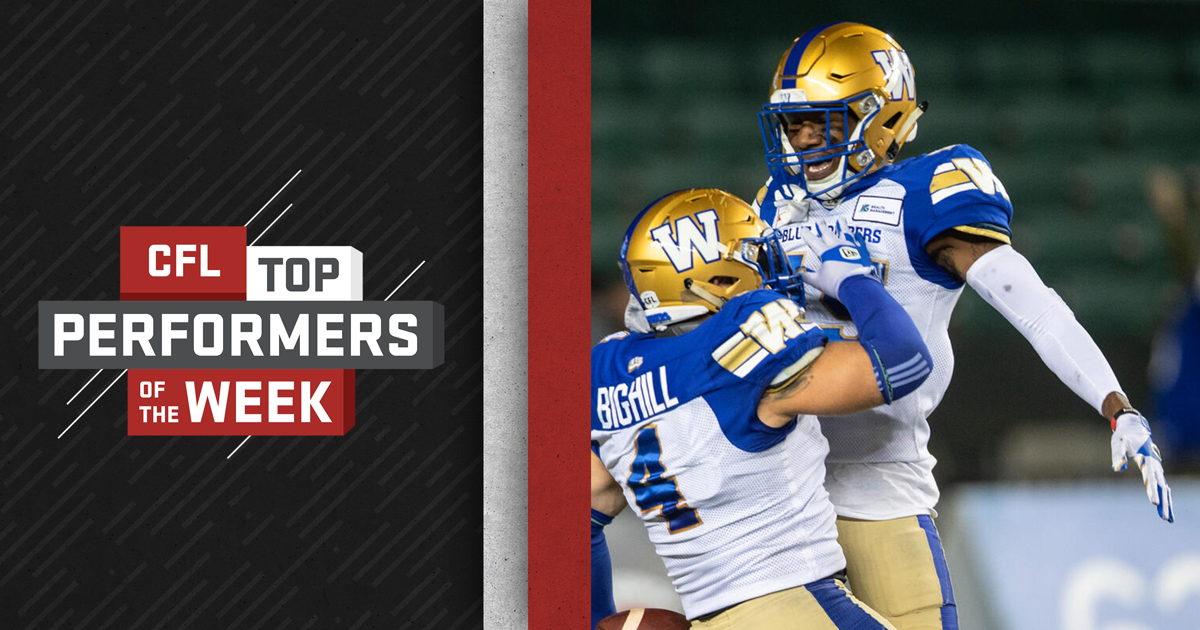 It was a night of CFL firsts for Winnipeg defensive back DeAundre Alford: a first interception, a first touchdown and a first forced fumble. He would go on to add another interception, as well as his 28th and 29th defensive tackles of the season as the Blue Bombers claimed a 37-22 win over Edmonton.
Alford registered his first-career interception in the third quarter when he jumped a route and returned the ball 20-yards for the pick-six to give Winnipeg a 21-16 lead. With time winding down, he picked off another Taylor Cornelius pass and returned it three yards.
The Tusculum College alum has now played in seven career CFL games.
LB | SIMONI LAWRENCE | HAMILTON TIGER-CATS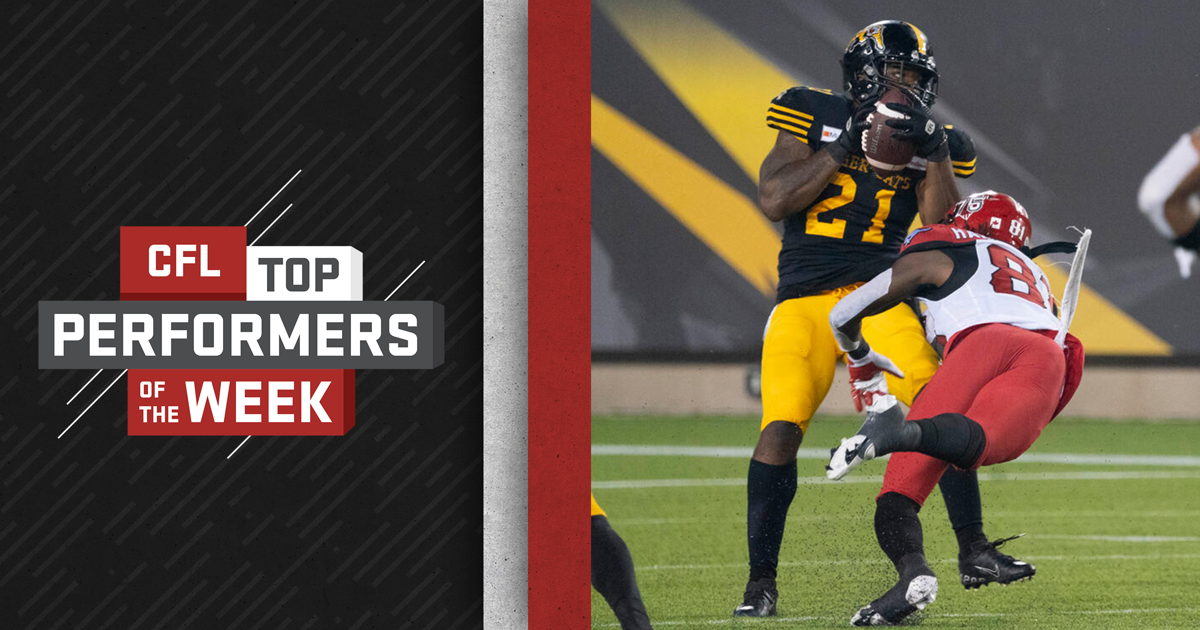 Simoni Lawrence racked up eight tackles, a pass knockdown, an interception and a touchdown in the Tiger-Cats' 23-17 win over the Stampeders at Tim Hortons Field.
Midway through the third, Lawrence snatched a bobbled ball and returned it 15-yards for his second pick-six of the year to help the Tiger-Cats retake the lead 15-10.
This season, the former Minnesota Golden Gopher has 37 tackles, two interceptions, two interception return touchdowns and a sack.
QB | MICHAEL REILLY | BC LIONS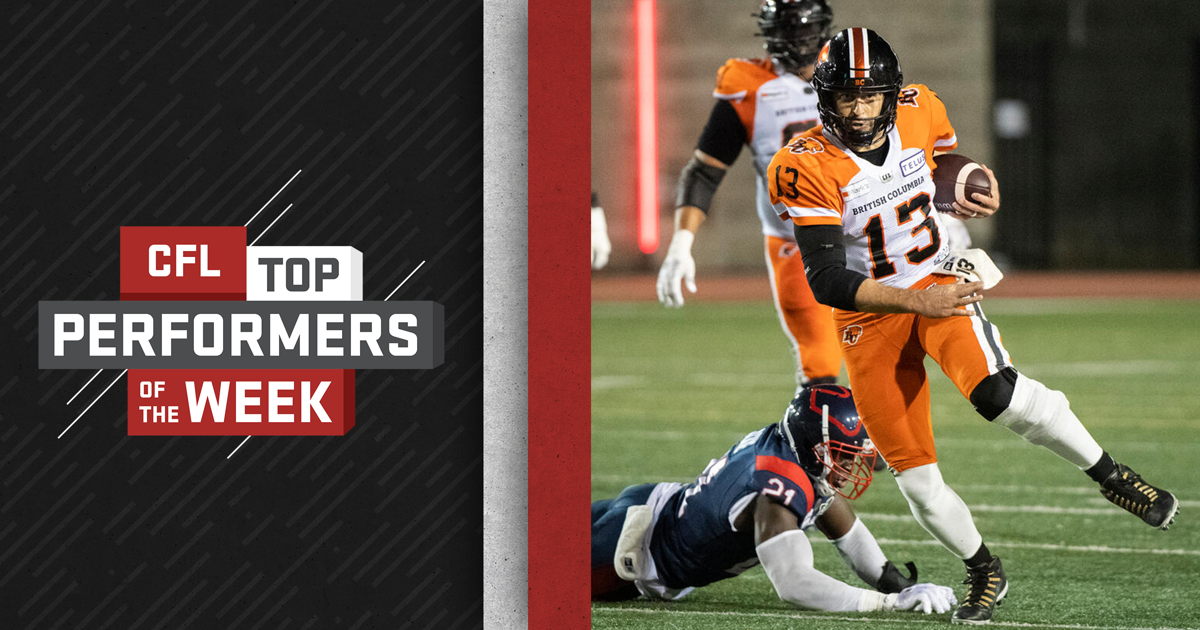 Michael Reilly eclipsed the 300-yard mark for the third consecutive week and his two touchdown passes sent the Lions to a 27-18 road victory over Montreal. Reilly completed 21 of 25 passes (84 per cent) for 309 yards and he rushed for 33 yards.
Early in the second quarter, Reilly connected with Lucky Whitehead for a 75-yard touchdown, putting the visitors ahead 13-3. With Montreal mounting a late-game comeback, Reilly's pinpoint pass to Keon Hatcher stretched a slim two-point lead into a 23-15 advantage.
This is Reilly's fourth top performer honour of the year (Weeks 2, 6 and 7, and the month of August). The Central Washington product has completed 75.6 per cent of his passes for 1,601 yards. He sits third in the CFL with eight touchdown passes and is tied for the league-lead in rushing TDs by a quarterback with three.
Fans' Choice of the Week!
Stefen Banks won Week 6 of Fans' Choice of the Week and collected 10 bonus points.
Subscribe to our
CFL News Hub YouTube Channel
. Get breaking news and the latest CFL news. Plus the CFL Week In Review Podcast.
---