TORONTO (August 3, 2022) – Zach Collaros, Dalton Schoen and Jaelon Acklin are the Canadian Football League (CFL)'s Top Performers for July of the 2022 season. The selections include all appearances from Weeks 5 to 8.
The three players were chosen by a panel of judges made up of Matt Dunigan and Marshall Ferguson of TSN, and Pierre Vercheval of RDS, who independently send their selections to the CFL league office.
QB | ZACH COLLAROS | WINNIPEG BLUE BOMBERS
79-of-114 passing (69.3 per cent) in four games
1,061 passing yards and 11 touchdown passes in Winnipeg's perfect 4-0 month
Recorded multiple touchdown passes in each game; only two interceptions
Top Performer of the Week twice (Weeks 5 and 8)
Leads league in passing yards (1,948), second in touchdown passes (15) and third in completion percentage (70.2 per cent)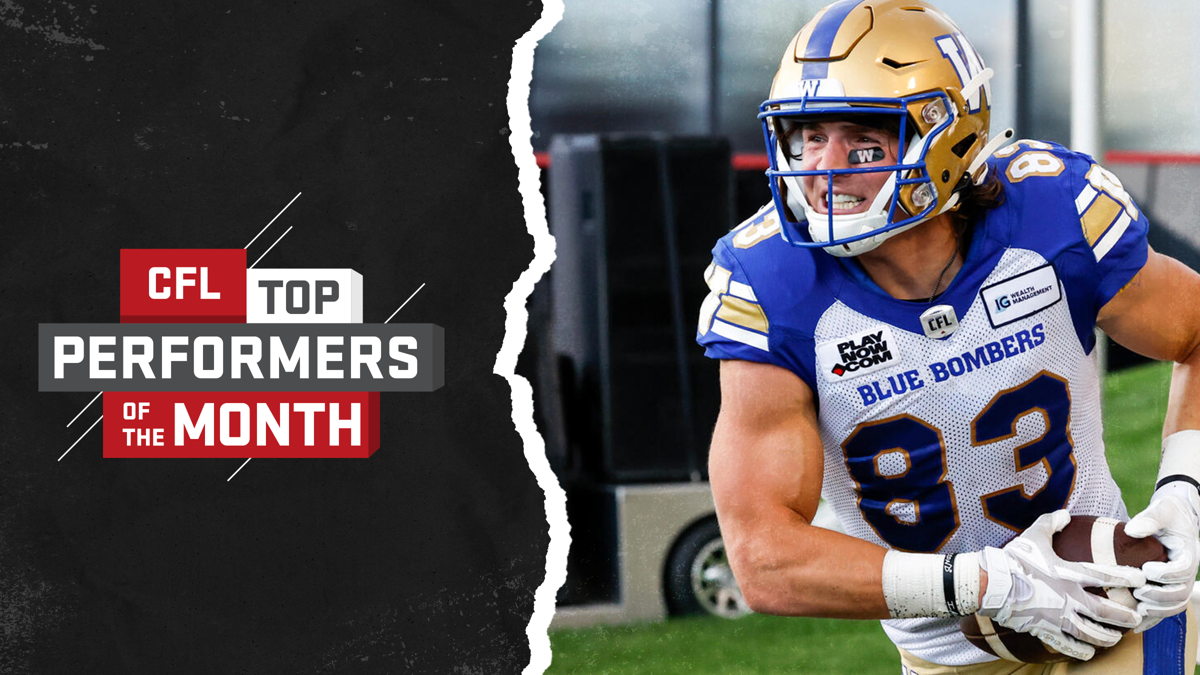 WR | DALTON SCHOEN | WINNIPEG BLUE BOMBERS
19 receptions for 367 yards in four contests
Five touchdown passes this month, including two each in Weeks 5 and 8
Two 100+ yard receiving games, including 146 in Week 7
108 yards after the catch
11 second down conversion receptions
Week 5 Top Performer
League leader in touchdown receptions (6); tops team in receptions (49) and receiving yards (583)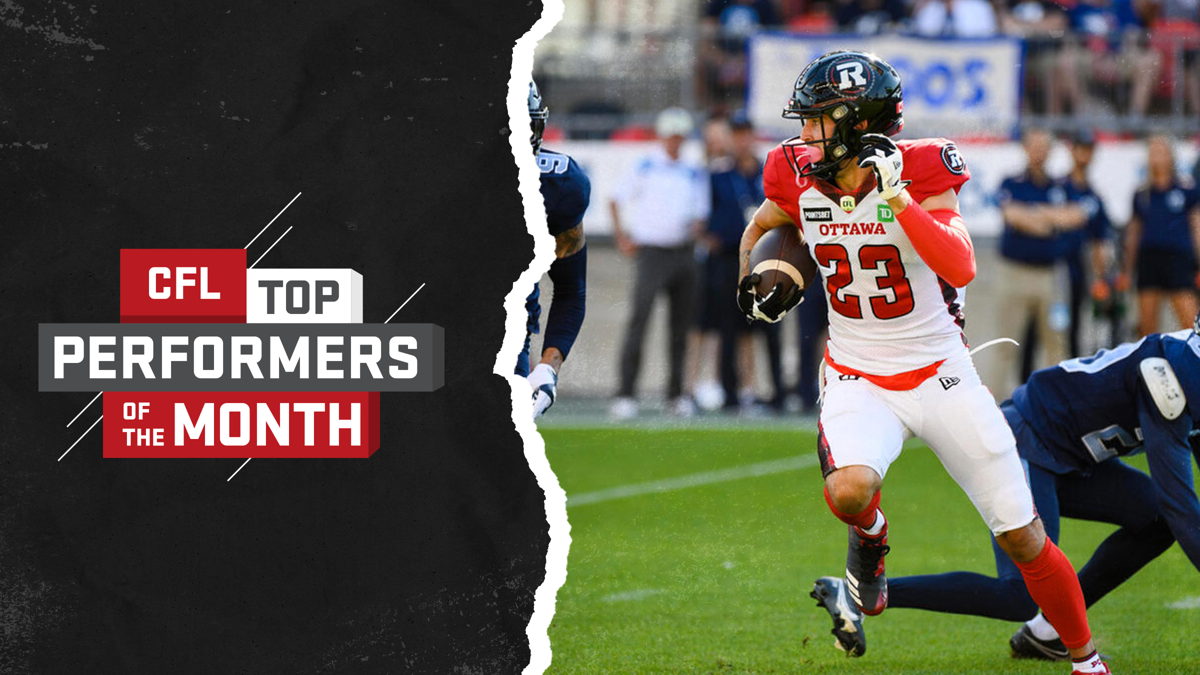 WR | JAELON ACKLIN | OTTAWA REDBLACKS
443 receiving yards on 21 receptions (21.1 yards per catch) and two touchdowns in four matches
Three consecutive 100+ receiving yard games across Weeks 6 to 8, including a career-high 144 in Week 8
Five 30+ yard receptions
11 second down conversion receptions
Leads the league in receiving yards (687) and 100+ yard games (4)
2022 CFL TOP PERFORMERS OF THE MONTH
June | Nathan Rourke (BC) | Jamal Morrow (SSK) | Pete Robertson (SSK)
July | Zach Collaros (WPG) | Dalton Schoen (WPG) | Jaelon Acklin (OTT)
Full coverage of the 2022 season on CFL News Hub.
Subscribe to our
CFL News Hub YouTube Channel
. Get breaking news and the latest CFL news. Plus the CFL Week In Review Podcast.
---