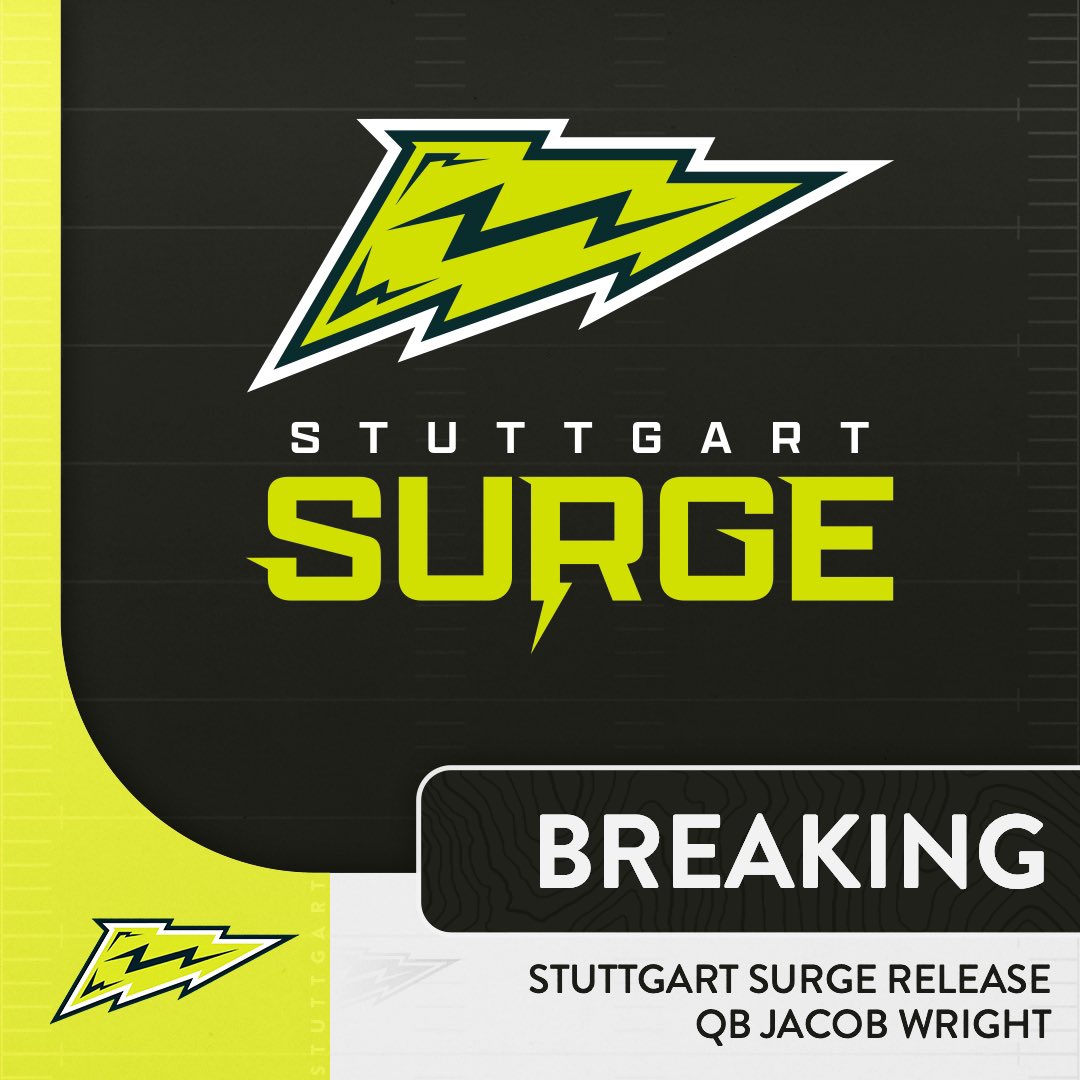 We hope to be in a place where things like this don't happen anymore, but unfortunately, they do. During Sunday's game between the Stuttgart Surge and the Frankfurt Galaxy, there was an altercation between Surge QB Jacob Wright and Galaxy LB Kadel King.
After a play, words were exchanged between the players, where Wright called King a "black p***y". After which the referees decided to expel Wright. Because this was just before halftime, the Surge coaches pleaded to the officials, and they reversed their decision. After the game, the team and the league decided to keep Wright after what he did, was wrong.
Kadel King himself issues a statement to the league via Instagram, that has since been deleted, but the text of the post has been obtained via RAN:
"We won, but the ELF must do something about the racist insults. The fact that they can call me 'Black Pussy' in front of the referees and continue playing is disgusting."

Kadel King
Here is the league's statement:
"The European League of Football bans Jacob Wright for the rest of the 2021 season. In week two last Sunday, the Stuttgart Surge quarterback racially insulted a Frankfurt Galaxy player. This was the result of talks between Patrick Esume, Commissioner of the European League of Football, and those responsible for the two franchises, the players concerned and the referees on Monday.

"There is no doubt that this is what happened. We have therefore made the decision to proceed with all consistency and severity. We are sending a clear signal that there is no place in the European League of Football for racism or any form of discrimination and exclusion. That doesn't correspond to the values ​​that we live in our league: Football means family and is there for everyone."

Official Statement from League Director Patrick Esume
Stuttgart has also released a statement via Twitter:
Here is the rest of the team's statement:
"We took the time after the game on Sunday to calmly deal with the incident and speak to everyone involved. There is no room for any form of racism at Stuttgart Surge. Jacob Wright allowed himself to be carried away with insults that we didn't tolerate."

Surge GM Timo Franke
Before releasing that statement the league also had something to say to everyone, about their stance on transparency, and racism. While what Wright said did fall short of an outright discriminatory word, the tone cannot be denied. There is just no reason to say what he said.
We agree with the actions of the league, and take a stand against racism, sexism, and any other forms of prejudice. This is developing – Wright can appeal – so make sure to stay with us as it does.
Subscribe to our
CFL News Hub YouTube Channel
. Get breaking news and the latest CFL news. Plus the CFL Week In Review Podcast.
---