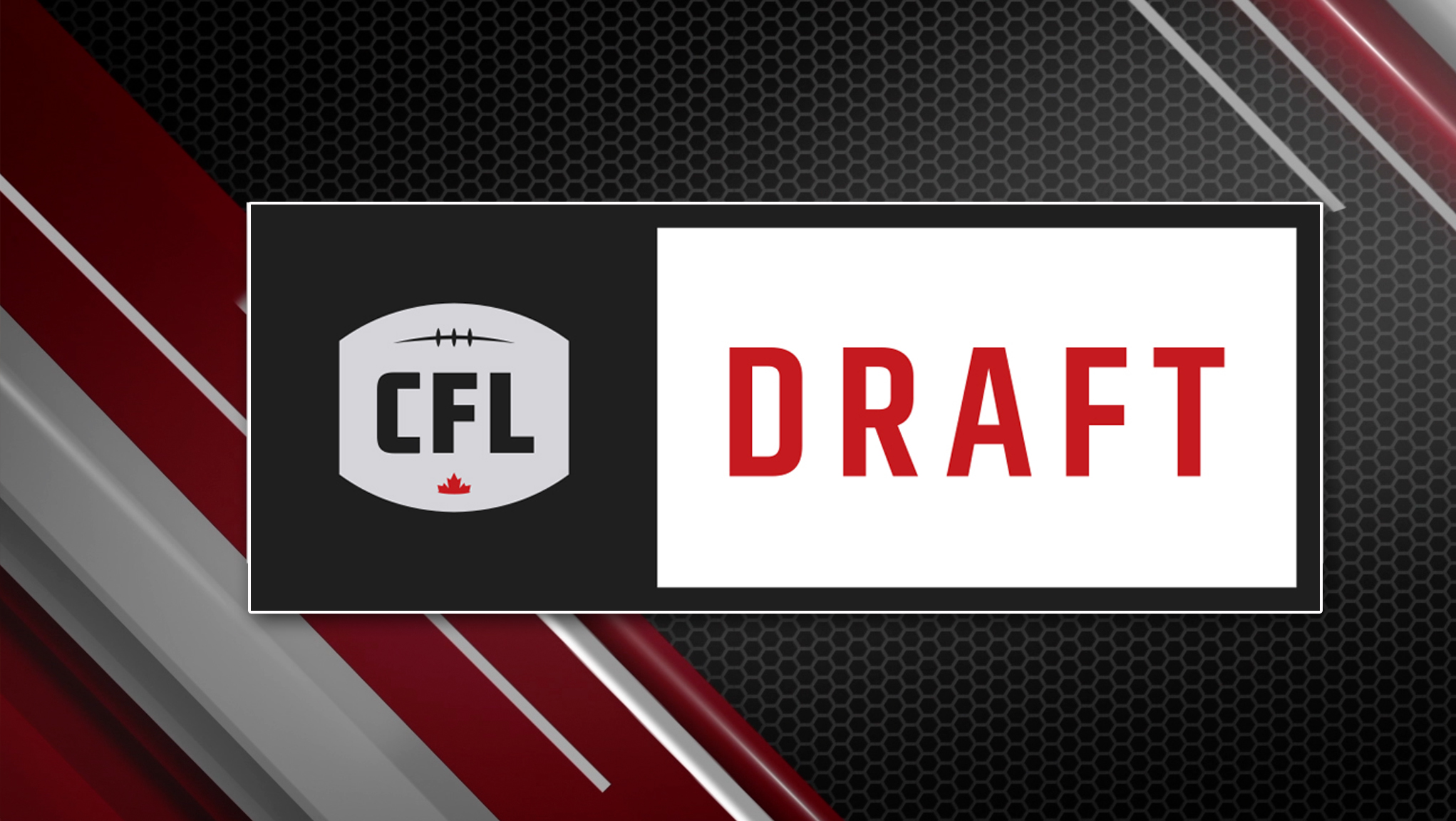 The four-round draft will begin at 1 p.m. ET on today, fans and media can follow the results through the league' Draft Tracker
Wednesday, April 14, 2021 — TORONTO (April 14, 2021) – The Canadian Football League (CFL) will hold its 2021 Global Draft on Thursday, April 15 beginning at 1 p.m. ET.  The draft will consist of four rounds, 36 selections with 291 eligible prospects from more than 25 countries.  Fans and media can follow the draft results by following the league's Global Draft Tracker as well as through social media.
2021 CFL GLOBAL DRAFT ORDER
 
ROUND 1
ROUND 2
 
1.  BC
10.  Ottawa
 
2.  Edmonton
11.  Hamilton
 
3.  Toronto
12.  Calgary
 
4.  Winnipeg
13.  Montreal
 
5.  Saskatchewan
14.  Saskatchewan
 
6.  Montreal
15.  Winnipeg
 
7.  Calgary
16.  Toronto
 
8.  Hamilton
17.  Edmonton
 
9.  Ottawa
18.  BC
 
 
 
 
 
 
 
ROUND 3
ROUND 4
 
19.   BC
28.  Ottawa
 
20.   Edmonton
29.  Hamilton
 
21.   Calgary via Toronto
30.  Toronto via Calgary
 
22.   Winnipeg
31.  Montreal
 
23.   Saskatchewan
32.  Saskatchewan
 
24.   Montreal
33.  Winnipeg
 
25.   Calgary
34.  Toronto
 
26.   Hamilton
35.  Edmonton
 
27.   Ottawa
36.  BC
 
2021 CFL Global Combine Results presented by New Era
The Waggle Episode 256: Global Draft and Scouring the World for Talent
CFL.ca GLOBAL PROSPECT VIDEO PROFILES      
LB | TYRON VREDE | NETHERLANDS
CFL.ca GLOBAL EDITORIAL CONTENT
MORRIS: TEAMS SEARCHING FOR THE NEXT BIG HIT IN GLOBAL DRAFT
CFL TEAMS MAKING THE MOST OF UNIQUE GLOBAL DRAFT PROCESS
A PAIR OF POTENTIAL FIRST-ROUNDERS IN THURSDAY'S GLOBAL DRAFT
BOQIAO LI HOPES TO MAKE THE LEAP FROM CHINA TO THE CFL
MARUO READY TO BRING AGGRESSIVE, VIOLENT GAME TO CFL
REPRESENTING FINLAND IN CFL WOULD BE 'A DREAM COME TRUE' FOR MULUMBA 
DENMARK'S NIELSEN EXCITED TO BRING ATHLETIC, AGGRESSIVE STYLE TO CFL    
BRITISH LB IZINYON DRAWS AN IMPRESSIVE COMPARISON AHEAD OF GLOBAL DRAFT
SWEDISH DB WILLIAM JAMES 'A TOP-THREE GLOBAL DB'
DUTCH PROSPECT VREDE ON GETTING DRAFTED: 'IT WOULD MEAN A LOT TO ME'   
JAPAN'S LES MARUO EXCITED FOR CHANCE TO REPRESENT FAMILY, COUNTRY IN CFL
FRANCE'S TONY ANDERSON EYES NEXT STEP IN HIS FOOTBALL JOURNEY
ABOUT THE CANADIAN FOOTBALL LEAGUE
To stay up to date with news, analysis and more from around the league, visit CFL.ca. 
Subscribe to our
CFL News Hub YouTube Channel
. Get breaking news and the latest CFL news. Plus the CFL Week In Review Podcast.
---