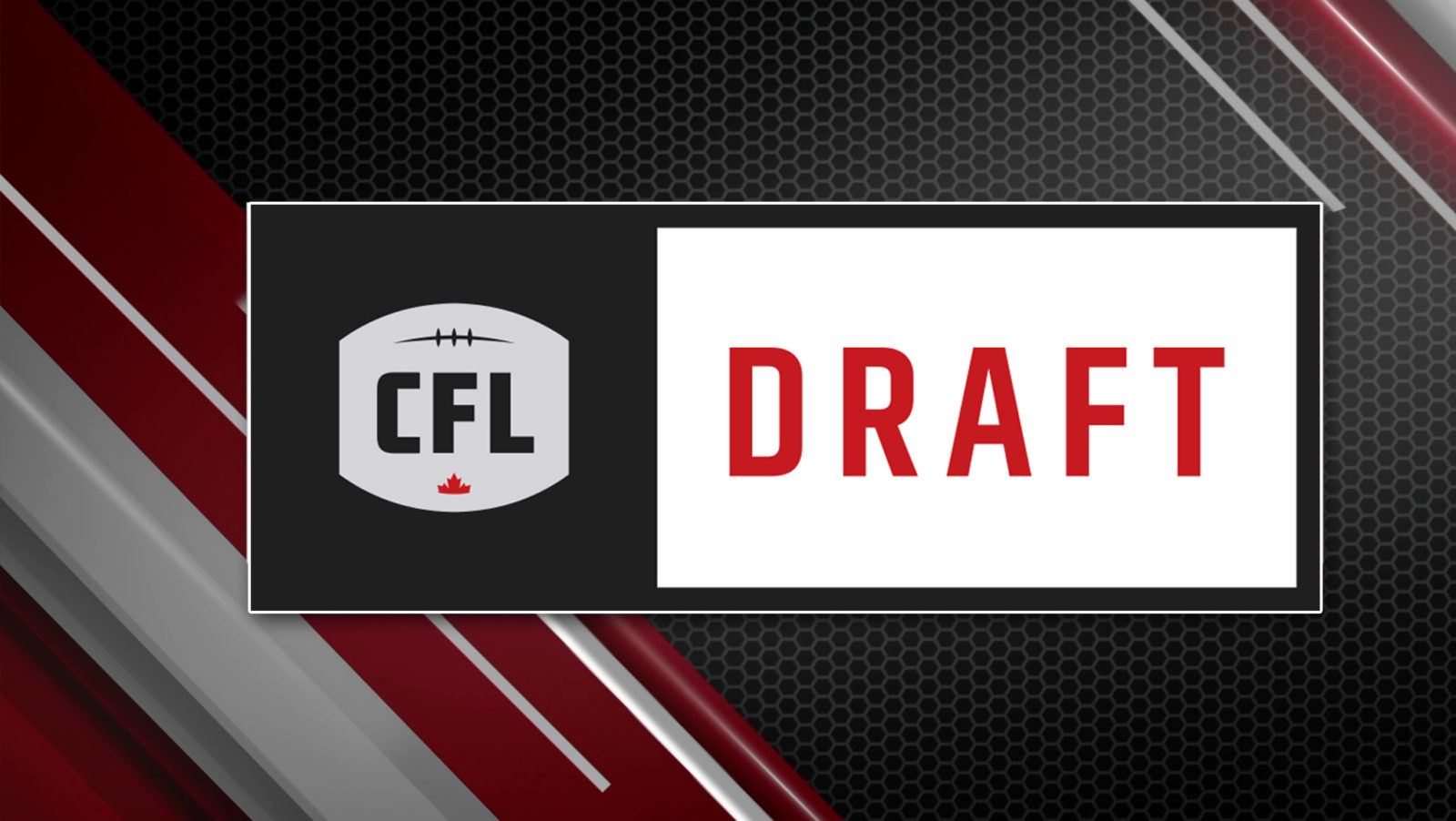 The 2023 CFL Draft has concluded, and it's time to break down the picks for each team. In this article, we'll analyze the selections made by each franchise and list all the picks by the team at the end of the article.
BC Lions:
The Lions made multiple trades to acquire additional draft picks and used them to select players like defensive linemen Lwal Uguak and Francis Bemiy, and linebacker Markcus Jean-Loscher. They also added depth to their secondary with the selection of defensive back Siriman Harrison Bagayogo.
Calgary Stampeders:
Calgary made a splash by selecting wide receiver Cole Tucker from Northern Illinois, adding a weapon for their passing game. The Stampeders also added depth on both sides of the line, drafting defensive lineman Kwadwo Boahen and offensive linemen Alexandre Marcoux and Lucas Robertson.
Edmonton Elks:
The Elks started their draft by selecting linebacker Michael Brodrique from Montreal, adding a talented defender to their roster. They continued to bolster their defense with selections like defensive lineman Noah Curtis and linebacker Jacob Taylor. On the offensive side of the ball, Edmonton picked up running back Derek Best and offensive lineman Phillip Grohovac to improve their depth.
Hamilton Tiger-Cats:
Hamilton focused on their offensive line, selecting Dayton Black from Saskatchewan early in the draft. They also added defensive back Patrick Burke Jr. and wide receiver Caleb Morin, among others, to improve their roster depth.
Ottawa Redblacks:
The Redblacks made a strong statement by selecting Dontae Bull, a mammoth offensive lineman from Fresno State, with the first overall pick. They continued to focus on the trenches throughout the draft, selecting multiple defensive linemen and adding depth to their offensive line. Ottawa also added a few skilled position players, including local wide receiver Daniel Oladejo and running back Amlicar Polk.
Montreal Alouettes:
The Alouettes added two linebackers in Jonathan Sutherland from Penn State and David Dallaire from Laval. They also selected running back Chase Brown from Illinois and a few offensive linemen, including Theo Grant from Queen's.
Saskatchewan Roughriders:
The Roughriders focused heavily on defense in the 2023 draft, selecting players like defensive lineman Lake Korte-Moore and linebacker Matt Dean. They also added depth to their offensive line with the selection of Evan Floren from Queen's and Sidy Sow from Eastern Michigan.
Toronto Argonauts:
The Argonauts selected wide receiver Jared Wayne from Pittsburgh and offensive lineman Edouard Paradis from Houston Baptist, adding talent to their offense. They also drafted several defensive players, including linebacker Ife Onyemenam and defensive back Brendan Murphy.
Winnipeg Blue Bombers:
Winnipeg added several defensive players, including defensive linemen Anthony Bennett, Tanner Schmekel, and Collin Kornelson. They also drafted wide receiver Jeremy Murphy from Concordia and defensive back Breton MacDougall from Windsor.
The 2023 CFL Draft saw teams focusing on bolstering their defenses and offensive lines, with a few skilled position players sprinkled in. As these players develop, it will be interesting to see how they impact their respective teams in the coming years.
2023 CFL Draft List by Team (Round and Overall Pick)
B.C. Lions
R1 (9) DL Francis Bemiy, Southern Utah
R2 (14) DB Siriman Harrison Bagayogo, Guelph
R4 (34) LB Markcus Jean-Loescher, Saint Mary's
R5 (43) DB Charlie Ringland, Saskatchewan
R6 (52) DB Jassin States-McClean, Saint Mary's
R7 (61) LB Jack Hinsperger, Waterloo
R8 (70) OL Troy Kowal, Minot State
Calgary Stampeders
R1 (4) REC Cole Tucker, Northern Illinois
R3 (22) DL Kwadwo Boahen, Alberta
R3 (24) REC Clark Barnes, Guelph
R4 (33) OL Alexandre Marcoux, McGill
R5 (42) DL Ryan Leder, McMaster
R6 (49) TE Sebastian Howard, Saint Mary's
R6 (51) K Campbell Fair, Ottawa
R8 (69) TE Lucas Robertson, UBC
Edmonton Elks
R1 (2) LB Michael Brodrique, Montreal
R2 (18) DB Jake Taylor, Alberta
R3 (20) OL Phillip Grohovac, Western
R3 (23) LS Luke Burton-Krahn, UBC
R4 (28) DL Noah Curtis, Keiser
R5 (38) RB Bertrand Terancy Beaulieu, Montreal
R6 (50) OL Spencer Masterson, Guelph
R7 (56) DB Bruno Lagacé, Montreal
R8 (65) RB Derek Best, Western
Hamilton Tiger-Cats
R1 (6) OL Dayton Black, Saskatchewan
R4 (29) DB Patrick Burke Jr., Wilfrid Laurier
R4 (31) DL Reece Martin, Mount Allison
R5 (40) DB Robert Panabaker, Western
R8 (64) DL Josh Hyer, Calgary
R8 (67) REC Caleb Morin, Saskatchewan
Montreal Alouettes
R1 (5) DB Jonathan Sutherland, Penn State
R1 (7) DL Lwal Uguak, TCU
R2 (13) FB David Dallaire, Laval
R4 (32) OL Theo Grant, Queen's
R5 (39) FB Jacob Mason, McMaster
R5 (41) REC Shedler Fervius, Saint Mary's
R7 (59) RB Chase Brown, Illinois
R8 (68) DB Maxym Lavallée
Ottawa Redblacks
R1 (1) OL Dontae Bull, Fresno State
R2 (10) DB Lucas Cormier, Mount Allison
R2 (12) LB James Peter, Ottawa
R2 (17) REC Daniel Oladejo, Ottawa
R3 (19) DL Aidan John, Saint Mary's
R3 (25) LB John White, Regina
R5 (37) REC Daniel Perry, Saskatchewan
R6 (46) DL Quintin Seguin, Charleston Southern
R7 (55) DL Alexander Fedchun, St. FX
R7 (58) RB Amlicar Polk, Ottawa
Saskatchewan Roughriders
R1 (3) DL Lake Korte-Moore, UBC
R2 (11) DB Jaxon Ford, Regina
R3 (21) LB Matt Dean, York
R4 (30) RB Thomas Bertrand-Hudon, Delaware State
R6 (48) OL Sidy Sow, Eastern Michigan
R7 (57) OL Evan Floren, Queen's
R7 (60) LB Nick Thomas, Manitoba
R8 (66) DL Tavius Robinson, Ole Miss
Toronto Argonauts
R2 (16) REC Jared Wayne, Pittsburgh
R3 (27) LS Adam Guillemette, Holy Cross
R4 (36) FB Spencer Nichols, Western
R5 (45) OL Edouard Paradis, Houston Christian
R6 (47) REC Richard Burton, Queen's
R6 (54) LB Ife Onyemenam, Wilfrid Laurier
R7 (63) DB Brendan Murphy, Western
R8 (72) OL Anthony Vandal, Sherbrooke
Winnipeg Blue Bombers
R1 (8) DL Anthony Bennett, Regina
R2 (15) DB Jake Kelly, Bishop's
R3 (26) REC Jeremy Murphy, Concordia
R4 (35) DL Tanner Schmekel, Regina
R5 (44) DL Collin Kornelson, Manitoba
R6 (53) DB Breton MacDougall, Windsor
R7 (62) RB Jonathan Rosery, Alberta
R8 (71) LB Max Charbonneau, Ottawa
Subscribe to our
CFL News Hub YouTube Channel
. Get breaking news and the latest CFL news. Plus the CFL Week In Review Podcast.
---