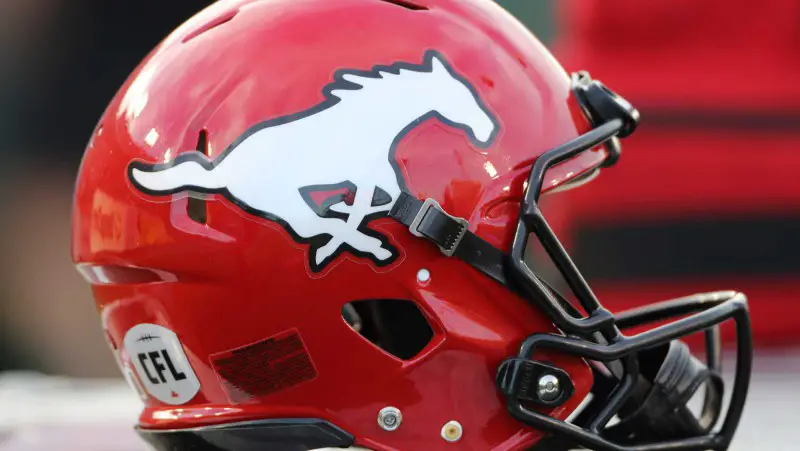 The Calgary Stampeders have announced the signing of two new players, further solidifying their team ahead of the upcoming season. National defensive back Joachim Christian and American offensive lineman Tyson Pauling are the latest additions to the squad, a decision announced by the Stampeders on Thursday.
Joachim Christian – Defensive Back
Hailing from Montreal, Joachim Christian stands at six-foot-one and weighs 201 pounds. The Carleton alum played 20 games over three seasons and managed to record an impressive 66 tackles, including 5.5 for a loss, 1.5 sacks, and three pass breakups. Christian's performance in the 2022 season stood out as he led Carleton's defense with 36.5 tackles in just six games, along with two tackles for loss and two pass breakups. His tenacity on the field will be a welcome addition to the Stampeders' defensive lineup.
Tyson Pauling – Offensive Lineman
Tyson Pauling, a Riverside, California native, is a six-foot-five, 295-pound offensive lineman with a solid record at Portland State. Over five seasons, Pauling played 34 games, primarily as a centre and guard. His commitment to the game was evident as he made 27 starts for the Vikings, including a streak of 23 consecutive games to cap off his collegiate career.
Pauling's leadership skills were recognized when he served as a team captain and earned first-team all-Big Sky recognition in 2022. His academic success was also lauded in 2021 when he made the conference's all-academic team. His addition to the Stampeders will undoubtedly bolster their offensive lineup.
New Player Roster Summary
The new additions to the Calgary Stampeders are:
Joachim Christian – Defensive Back, Carleton
Tyson Pauling – Offensive Lineman, Portland State
In additional team news, the Stampeders have released American defensive back De'Vante Cross and announced that American defensive lineman Mike Moore has been placed on the retired list.
Subscribe to our
CFL News Hub YouTube Channel
. Get breaking news and the latest CFL news. Plus the CFL Week In Review Podcast.
---