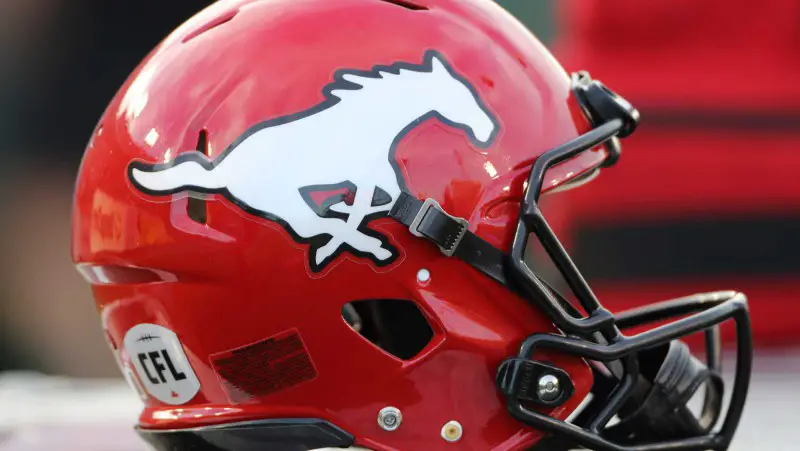 The Calgary Stampeders started the last week of June adding players to the retirement list and adding talent to their defensive line.
In a small string of moves, Calgary announced on Monday they had placed Aaron Peck and Tavaris Barnes to the retired list.
Wide receiver Aaron Peck played one season in the CFL with the Calgary Stampeders in 2019. During the 2019 season, Peck appeared in two games catching nine passes for 109 yards. Previously, he went undrafted to the Green Bay Packers in 2017 and signed with the AAF's San Diego Fleet in 2018 before being cut from both teams.
Defensive lineman Tavaris Barnes played four seasons in the NFL with the New Orleans Saints, Seattle Seahawks, Tampa Bay Buccaneers, and the Washington Football Team from 2015 through 2018. Barnes spent 2019 playing in the AAF with the Atlanta Legends. After the league folded, Barnes played in the XFL with the DC Defenders in 2020. Barnes signed with Calgary back in January before retiring.
Calgary Signs Defensive Lineman Yurik Bethune
With Barnes retiring, the Stampeders signed Yurik Bethune to be his replacement on the roster.
Prior to joining the CFL, Bethune spent time in the NFL with the Atlanta Falcons in 2019. He was on the Hamilton Tiger-Cats' practice roster for just one month during 2019. In 38 games over four seasons at Alabama A&M, he registered 153 tackles including 33.5 tackles for loss, 16.5 sacks, five forced fumbles, three pass breakups and one interception. As a senior in 2018, he lead the Bulldogs with 50 tackles, 9.5 sacks and 16.5 tackles for loss as he was named first-team all-Southwestern Athletic Conference.
Subscribe to our
CFL News Hub YouTube Channel
. Get breaking news and the latest CFL news. Plus the CFL Week In Review Podcast.
---