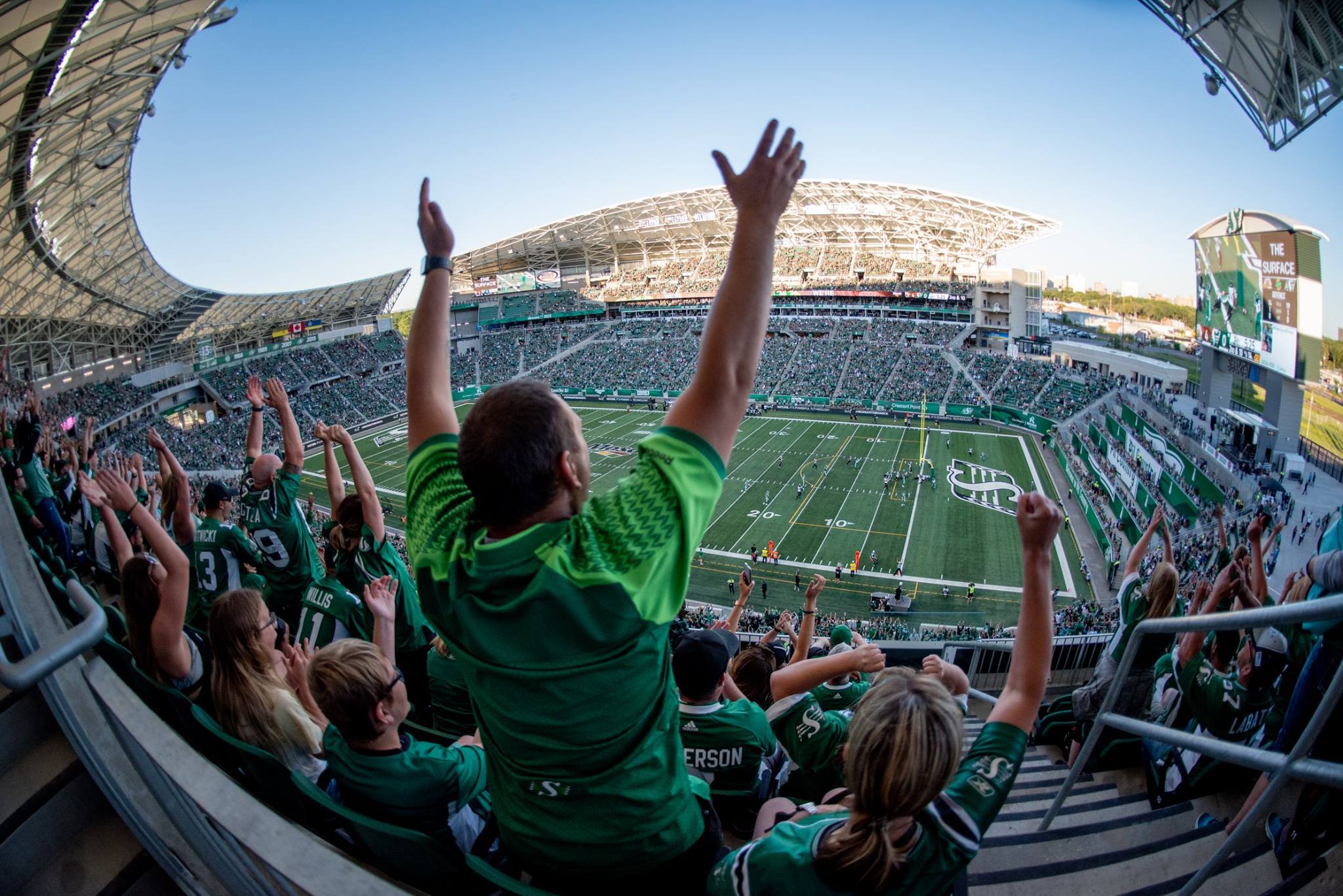 It's no secret the CFL has been in financial troubles for some time now. With the league's current business model relying heavily on fans in stands to generate nearly any revenue, and most of Canada still on lockdown while combating the Covid-19 pandemic, one can see how the league may be having issues getting on the field this year. Despite the obstacles in their way, the CFL is determined to play a season in 2021 and has been searching for additional revenue streams to help them become capable of doing so.
Over the last 15 months, CFL teams have been forced to cut costs in many areas while finding creative ways to diversify their revenue streams. In terms of cutting costs, teams have had to trim operating budgets by 50% or more, making temporary and permanent staffing cuts, lowering salaries for players and coaches, and more. Some of this will return once the league returns to play, but per TSN's Dave Naylor, teams are preparing to do as much as they can with less. They will operate with lower costs wherever possible as they anticipate another year of financial losses in 2021.
In terms of diversifying revenue streams beyond each team's 10 home games, the new strategies include new online sales and licensing, various sponsored social media contests, community initiatives, and exploring the idea of revenue sharing.
The challenge of finding additional revenue is nothing new for the CFL. This same quest led to the U.S. expansion in the '90s, the long-term CFL 2.0 strategy, and the collaborative talks with the XFL's new ownership, Dany Garcia, Dwayne "The Rock" Johnson, and RedBird Capital. This quest has now led some to believe the legalization of sports betting in Canada may be the answer to the league's financial problems, while others see it as just another hail mary attempt.
Per TSN's Farhan Lalji, some experts in the sports gambling industry believe there's simply no way to gauge how much revenue sports betting would bring in. In contrast, others believe it would become the second-largest stream of revenue behind their TV deal. To be clear, Teams do not get money from a percentage of the actual bets; the money would come from whatever relationships are formed with sportsbooks, other platforms, apps, and other sponsorship arrangements.
The bill that would legalize sports betting in Canada (Bill C-218) has recently passed through the House of Commons and is now sitting with the Senate. The hope is that it will pass by the end of this year, but there is some worry that Prime Minister Justin Trudeau could call a quick election, and if the bill is not passed through, the process could start over and take another few years to pass.
The idea behind the CFL gaining revenue from embracing sports gambling is they see an opportunity to become the main focus of football betting until the NFL and NCAA's seasons begin. There are even rumors of potentially moving the season up a few weeks, just so there are more games to bet on before more football gets going.
Football is North America's most wagered upon sport. The CFL believes allowing fans to bet on games while no other professional football is playing in North America will not only bring in more revenue in the short term, but that it will attract more fan engagement, more TV revenue from people watching games they've bet on, and even attract a younger audience in the long term.
While embracing sports betting will help generate some revenue, it is tough to say this will help to the extent the CFL is hoping for. Currently, roughly 10% of Canada watches CFL games weekly, and It isn't easy to estimate how many of those people will bet on games. It's even more difficult to estimate how many new fans will attend and/or watch games just because they are now capable of betting on them.
To generate the kind of revenue they are hoping for, CFL teams will likely need to continue diversifying their revenue streams and overhauling the league's overall business model. If they really want to reach a younger audience and bring in more fans, they need to overhaul their marketing strategy & online presence as well. While Bill C-218 sits in the Senate, the league should keep exploring how to continue expanding on these in multiple ways.
Subscribe to our
CFL News Hub YouTube Channel
. Get breaking news and the latest CFL news. Plus the CFL Week In Review Podcast.
---