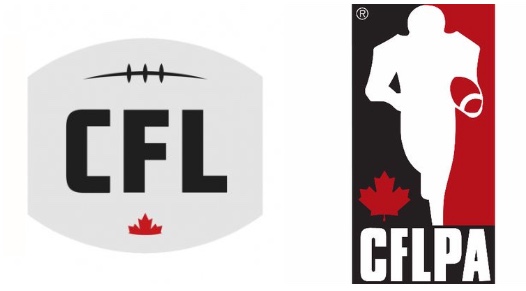 CFL Commissioner Randy Ambrosie made a statement in March about the status of the league's 2021 season:
"We will play CFL football in 2021."

Randy Ambrosie
That was exactly what fans wanted to hear. The problem with the entirety of his statement is that there were contingencies applied to it. It wasn't an outright promise of football in Canada.
"The bottom line is we are optimistic we will have a season in 2021, culminating in a great Grey Cup."

Ambrosie
The uncertainty, despite having a "target date" has left many involved with the league up-in-arms. Many players have decided to hang up their cleats, while still relatively young, when it comes to football, and the damage the game can do to their bodies.
We recently spoke with one such player about his decision to move on. RB Karlos Williams had this to say about the league:
"What happened with the CFL is, they took too long. They email us updates every week. They've pushed back dates, my coach told me we weren't gonna start doing meetings until mid-June. Then they said we weren't gonna report until July 2nd. And we weren't gonna start playing until August 5th. Nobody can float that long."

Karlos Williams on why he chose to retire.
The CFLPA has also told its players to not make any decisions yet about their employment status. Meaning, don't quit your day job just yet.
Because of all of this, Union president Solomon Elimimian sent a memo to the membership on Friday, May 21:
We are continuing discussions with the league on both; the start of a season, and the mechanics of modifying the collective agreement to accommodate a COVID-restricted environment.

Your bargaining committee is pressing the league to commit to the start date of August 5th, 2021, so you can get your affairs in order and prepare to play football.

With that said, the provincial and federal health authorities have the last word on when we can start training camp and begin a shortened season as there needs to be an allowance for a percentage of fan attendance.

We are also working with the CFL to access the CEWS program for eligible players, and we continue to work with them to ensure a smooth rollout of the payments. Our communication lines remain open, and we urge you to contact your player reps, executive, and CFLPA office directly if you have any questions or comments."

CFLPA President Solomon Elimimian
There are still 3 provinces in Canada that have not signed off on the return to play plans, and even though Ambrosie said that there is an option to remedy that, nothing has been set in stone.
The union just wants to be able to tell its members something. Because at this point nobody really knows how this is going to go. Especially given the fact that the league is more dependent on ticket sales than almost anything else when it comes to revenue.
Of the 3 teams that are "community owned", it was reported that up to 55% of their 2019 revenue came at the gate.
And we know that players have already been asked to take at least a 20% hit in their salaries. If the CFL cannot play in front of fans, the loss will need to come from somewhere, which is another reason the association is pressing for a commitment.
Will the board offer something more substantial? Or will this fall on deaf ears?
Just like the 2021 season, we'll have to wait and see.
Subscribe to our
CFL News Hub YouTube Channel
. Get breaking news and the latest CFL news. Plus the CFL Week In Review Podcast.
---