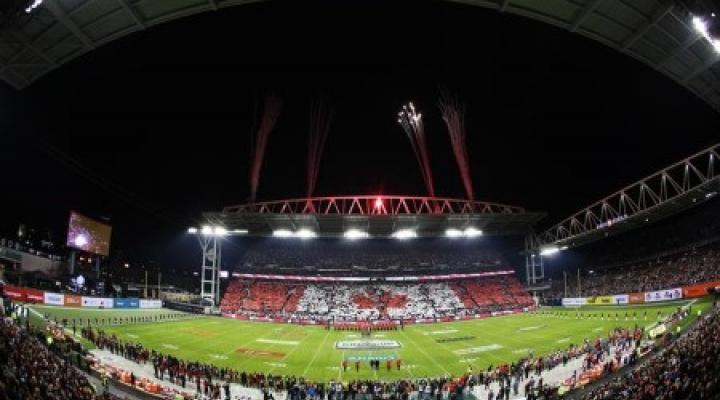 On Wednesday, June 30th, The Canadian Federal Government approved the CFL's proposed modified 7-day quarantine that will lead up to the start of training camps on July 10th. Initially, the quarantine was set to last 14 days, but the Public Health Agency of Canada has given written approval of the predetermined time frame to be cut in half. This is the same exemption Canadian teams in the National Hockey League received before the start of their most recent training camps.
CFL teams have been confident this would be approved following weeks of conversations with the Public Health Agency of Canada to the point they had already planned training camp schedules and travel plans around a 7-day quarantine, rather than a 14-day quarantine.
Per TSN's Farhan Lalji, all players have already observed varying levels of quarantine since June 25th. If a player was located more than 4 hours away from their training camp location, they had to self-isolate at home. If a player was less than 4 hours away, they were allowed to do a 'work quarantine,' meaning you could go to your teams' facilities and train. Players will arrive at training camp locations on July 1st and 2nd, with camps beginning on July 10th for all 9 CFL teams following the modified quarantine.
Each team will have a designated compliance officer, and anyone who breaks quarantine rules and regulations will be removed from training camp, have their exemption revoked, and be required to complete a standard 14-day quarantine. The Canadian Federal Government says failure to follow the health and safety protocols set in place by the CFL's plan can also result in fines, contract termination, and loss of draft picks.
The CFL's 2021 season will kick off on Thursday, August 5th, at 5:30 pm MST where the Hamilton Tiger-Cats will travel to Winnipeg to take on the Blue Bombers for a 2019 Grey Cup rematch.
Subscribe to our
CFL News Hub YouTube Channel
. Get breaking news and the latest CFL news. Plus the CFL Week In Review Podcast.
---