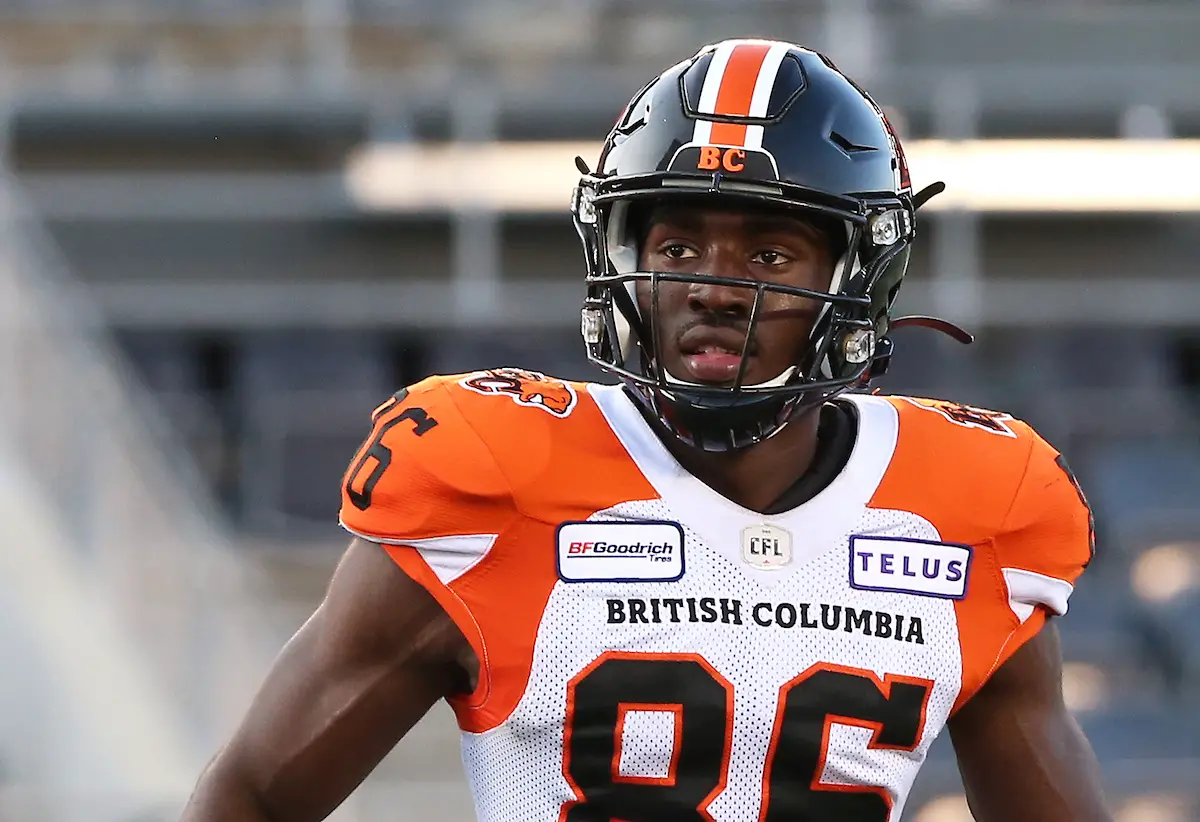 Former BC Lions receiver Jevon Cottoy has generated some buzz around the NFL, with reports that he will be working with the San Francisco 49ers in the upcoming week. The 49ers already have a roster of established talent like George Kittle, Deebo Smith, Brandon Aiyuk, and Mohammad Sanu. Due to this, Cottoy will be competing with players like Kevin White, Bennie Fowler, Andy Jones, and Trent Sherfield. 
Jevon Cottoy has also worked out for the Houston Texans, Las Vegas Raiders, New England Patriots, and New Orleans Saints which all have "significant interest" in him. Cottoy is 6'5, 230 pound and is still young at only 24 years old. 
In one season of CFL under his belt, he recorded 38 receptions for 386 yards and 1 touchdown, averaging 10.2 yards a catch. All the aforementioned teams are looking to add more depth at the wide receiver position, so things are looking good for Cottoy signing to at least one of them.
Subscribe to our
CFL News Hub YouTube Channel
. Get breaking news and the latest CFL news. Plus the CFL Week In Review Podcast.
---