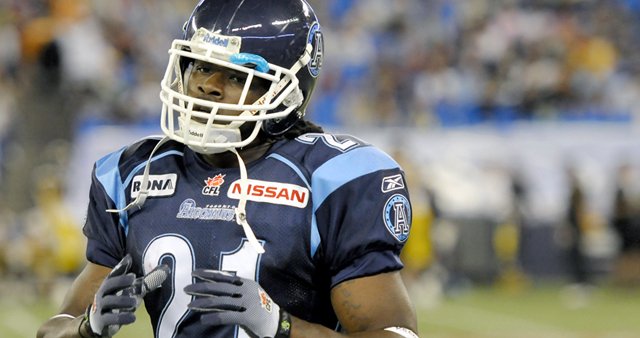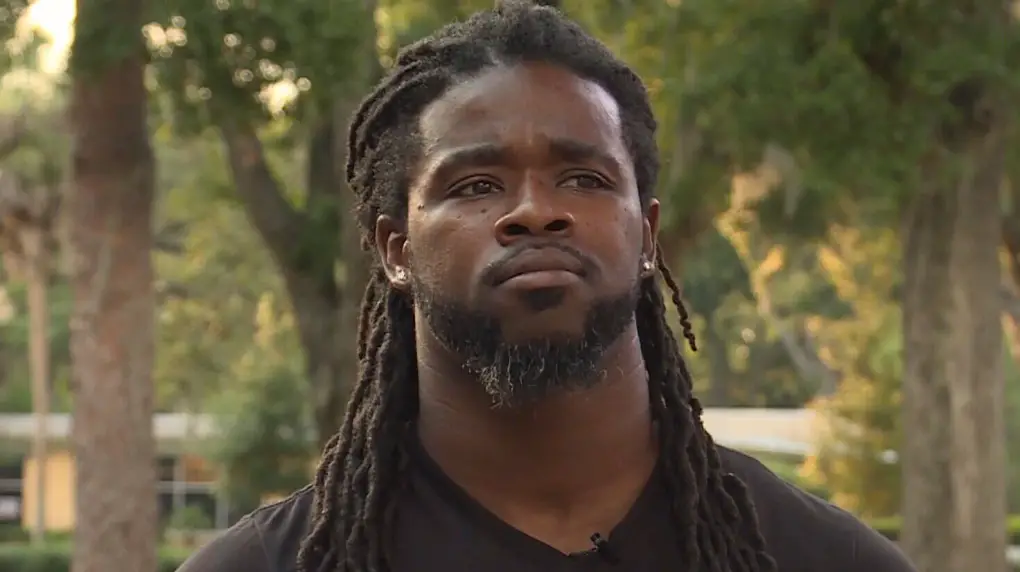 On Thursday night, the CFL community was stunned to learn about the sudden passing of former Toronto Argonauts All-Star player Lin-J Shell. He was only 39 years old. Details on the cause of Shell's death are just now emerging. According to Justin Barney of News4Jax, Shell died on Thursday after a battle with COVID-19.
Lin-J Shell, an Orlando, Florida native, transitioned to teaching and coaching after his playing career ended. Most recently, as an assistant at Jackson High School. Shell made national headlines back in 2018 after he disarmed a woman with a gun at Jean Ribault High School in Jacksonville while working there as a gym teacher. Of the incident, Shell commented, "I'm not a hero. I'm just a guy."
Wagner Lindsell Shell, Jr., better known as Lin-J Shell, had a hero's journey on the field as well; through his playing days, Shell was the ultimate underdog. Despite having a stellar hall of fame career at Jacksonville University, Shell went undrafted after playing four seasons at JU (1999-2002) and being a two-time All-Pioneer Football League all-star as a cornerback and kick returner.
 After college, Shell played five seasons of Arena Football before signing with the Toronto Argonauts ahead of the 2009 season. He beat the odds and was named the Argos Most Outstanding Rookie in his first season before earning back-to-back all-star selections at defensive back in 2010 and 2011.
"The Double Blue is my home. This team gave me the opportunity to continue to live off my passion which is playing football.  They have now rewarded me for my hard work over the last couple years and have given me the chance to come back and continue to play.  With the captains of this ship that we have, who wouldn't want to come back and be a crew member? I'm happy to be back with my Argos family and look forward to bringing more wins and success to our great fans."

Lin-J Shell after resigning with the Toronto Argonauts in 2011
After his stint with Toronto, Shell played with the B.C. Lions for two seasons. He won a Grey Cup as a member of the Calgary Stampeders in 2014, before finishing his career in 2015 as a member of the Winnipeg Blue Bombers.
In seven CFL seasons, Shell made 407 tackles, 10 sacks, and 10 interceptions.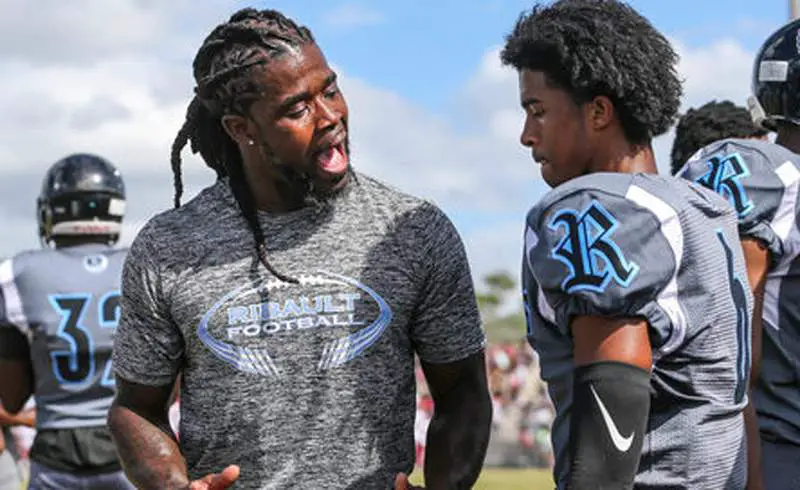 Subscribe to our
CFL News Hub YouTube Channel
. Get breaking news and the latest CFL news. Plus the CFL Week In Review Podcast.
---