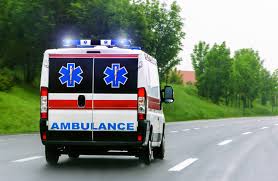 Four Roughriders suffered season-ending injuries Thursday, June 8. The injuries all occurred in a relatively short period of time during the third day of voluntary workouts.
Per GM Jeremy O'Day, the injuries all happened during noncontact drills where no coaches were present due to COVID protocols put in place by the league. The aim of these workouts was to get players acclimated to football and working out prior to the official start of training camp. Each player is being evaluated individually, but all 4 are expected to miss the entire 2021 season.
These injuries highlight the possible impact of taking a year off on players across the league as they work on getting back into shape. Looking at the rash of injuries that have affected both the NFL last year and the NBA this year, you have to wonder if this is just the first of several injuries that will result from time off due to shutdowns.
The effects this will have on training camp and workouts, in general, will be felt across the league. O'Day said that the Roughriders will be making further changes to an already changed training camp schedule in an attempt to minimize the risk to the players.
Subscribe to our
CFL News Hub YouTube Channel
. Get breaking news and the latest CFL news. Plus the CFL Week In Review Podcast.
---