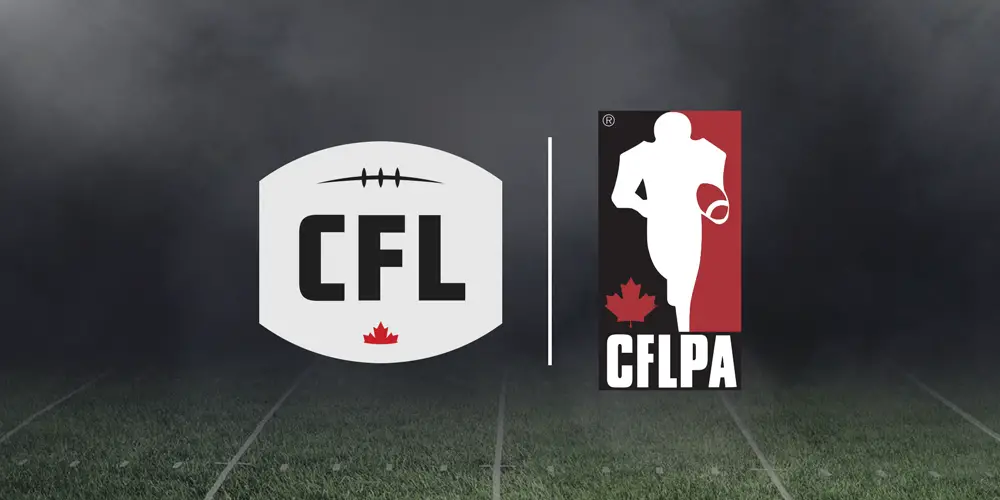 Toronto – The Canadian Football League Players' Association released the following statement in response to the CFL's vote to approve the memorandum of agreement (MOA) to amend the existing collective agreement (CBA).
"We are now in the best possible position to play football in 2021. We are pleased the CFL Board of Governors did the right thing by voting in favour of a good and fair agreement that makes it possible for games to be played, with strong player safety standards in place, as soon as August 5. CFLPA members are looking forward to getting back to the game as well as the communities they proudly represent. We will continue to closely monitor decisions made by the various levels of government to understand how we can meet pandemic safety protocols and get players back to work."
The CFLPA Bargaining Committee, including members of the executive, counsel and various player reps, have been actively meeting and negotiating with the CFL for the past several months to amend the existing CBA with an aim to play as many games as possible in 2021.
On Wednesday, June 9, the CFLPA Bargaining Committee presented a memorandum of agreement to CFLPA player representatives who reviewed and ratified the agreement in accordance with the CFLPA constitution. The CFL Board of Governors today voted in favour of the ratified MOA.
---
About the CFLPA
The Canadian Football League Players' Association (CFLPA) is the union for professional football players in the Canadian Football League (CFL). Since 1965, the Association has worked to establish fair and reasonable working conditions while protecting the rights of all CFL players. In addition to negotiating and enforcing the terms of the Collective Bargaining Agreement (CBA), the CFLPA provides a variety of member services, builds corporate and community partnerships and works diligently for the betterment of its membership. Find us online at cflpa.com.
Subscribe to our
CFL News Hub YouTube Channel
. Get breaking news and the latest CFL news. Plus the CFL Week In Review Podcast.
---