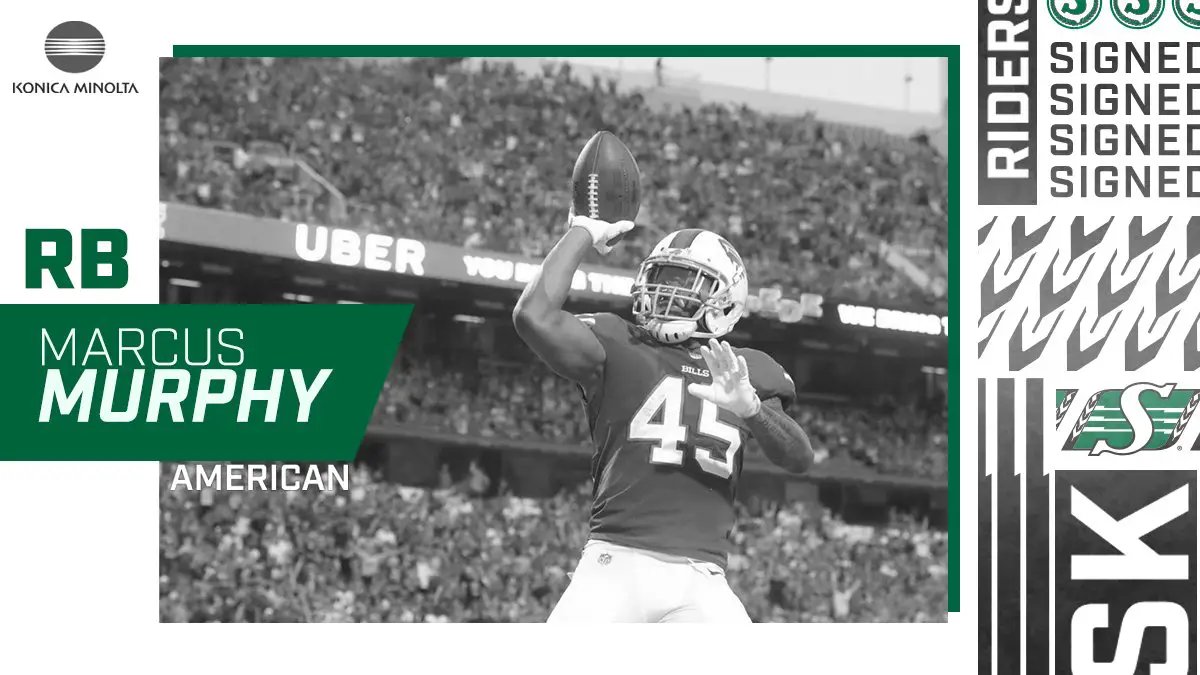 The Saskatchewan Roughriders have added a very dangerous weapon to their offense in Marcus Murphy. He is a great player with vision and explosive speed and adds depth to all facets of the game.
Murphy played 4 seasons with the University of Missouri as running back and return specialist. His senior year he finished with 1,741 all purpose yards and was named the SEC Special Teams Player of the Year. Murphy was also a finalist for the Paul Hornung Award, placing him among the most versatile players in all of college football.
Marcus Murphy was drafted by the New Orleans Saints in the 2015 draft and spent 2 seasons with that organization. He then spent 2 seasons with the Buffalo Bills. His most productive year was in 2018 with Buffalo where he appeared in 11 games and had 615 all purpose yards. 250 of those yards came in the run game where he averaged 4.8 yards per carry.
Breaking down the film on Murphy shows a guy with excellent vision and explosive speed. During his time in the NFL he showed an ability to be a threat in both the passing and rushing game. Murphy has the innate ability to find holes in the defense and the quick, effortless acceleration to take advantage of the holes when he sees them. His vision also carries over to the return game. His quick reads and 0 to 60 acceleration make him a threat anytime he touches the ball. Murphy also shows great route running which allows him to create yardage with the ball in space. This man has the ability to be the difference maker for Saskatchewan in several different areas.
Written by Garrett Schreur. Follow him on Twitter @GarrettfromIowa
Subscribe to our
CFL News Hub YouTube Channel
. Get breaking news and the latest CFL news. Plus the CFL Week In Review Podcast.
---