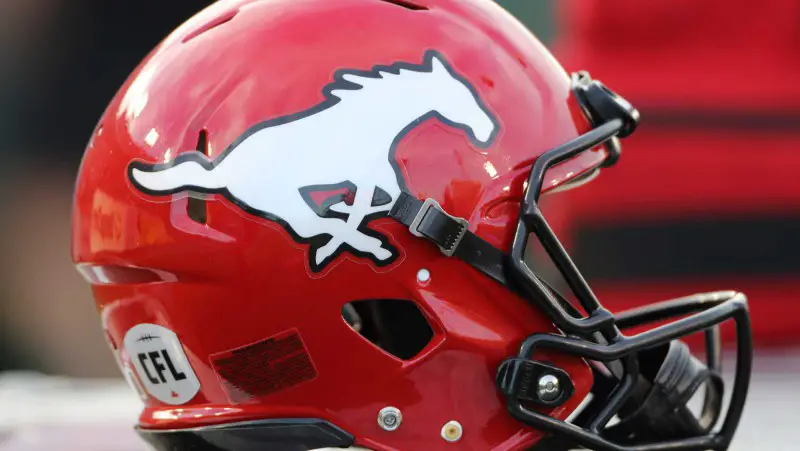 With the announcement of Calgary signing running back Calvin McCarty, the team made five cuts from the roster.
Five American players became training camp casualties Sunday as the deadline nears for 46 man rosters next week. Players released included wide receiver Dorian Baker, defensive lineman Dadi Nicolas, defensive back Josh Nurse, defensive lineman Qaadir Sheppard, and defensive lineman Mbi Tanyi.
All five players were entering their first training camp with the Stampeders. Tanyi was the only one that was on the team in 2019 but only spent four weeks on their practice roster.
Baker was the only offensive player released from the team as the Stampeders have over 15 receivers on the roster. He played for the Cleveland Browns in the NFL back in 2019.
Nurse played with the Ravens and Jaguars in the NFL last season. Nicolas was a sixth-round draft pick to Kansas City back in 2016. He played for five teams in four seasons in the NFL.
Sheppard posted 32 tackles, 1.5 sacks, two forced fumbles, and an interception in four seasons with Ole Miss. Tanyi started two seasons at Maryland recording 36 tackles in his senior season in 2018.
The team has cut ten players since last week as they will need to get to 46 players by the end of July.
Subscribe to our
CFL News Hub YouTube Channel
. Get breaking news and the latest CFL news. Plus the CFL Week In Review Podcast.
---