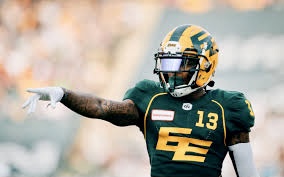 The Toronto Argonauts continue to make waves in free agency, with CFL training camps only days away from happening. This time, the Argos reached into their bag of tricks to lure Ricky Collins Jr. out of retirement.
The Boatmen's latest last-second splash in the free-agent market sees them landing now-former Edmonton player and emerging CFL star wide receiver Ricky Collins Jr.
Ricky Collins Jr. is coming off the best season of his four-year career after posting 78 receptions for 1,103 yards and three touchdowns in 17 games for Edmonton in 2019.
The Tyler, Texas native and former Texas A&M-Commerce alum spent time with the Green Bay Packers out of college before taking his talents north of the border and spending time with four separate CFL teams before breaking out in the 2019 season.
Collins journey to the Toronto Argonauts has as many twists and turns as his path toward stardom in the CFL.
After the CFL canceled their 2020 season, Collins chose to opt out of his contract with Edmonton last August. He opted back into his contract with EE on October 6 but was subsequently released on January 31, 2021, and announced his retirement from football on February 26, 2021.
The addition of Ricky Collins Jr. to the Toronto Argonauts receiving corps should only further booster the team's revamped offense. The Double Blue have brought back 2019 CFL leading passer McLeod Bethel-Thompson, who figures to provide competition and insurance for projected starter Nick Arbuckle, who is reuniting with former Calgary Stamps coach Ryan Dinwiddie. Collins Jr. can play multiple positions at receiver, but it will be interesting to see how he is utilized alongside Eric Rogers, DaVaris Daniels, and company.
Players will report to their CFL teams in early July, and the turnaround towards the regular season will be a short one. With no preseason games and a shortened training camp, Players like Ricky Collins Jr. will be attempting to speed up their learning curve with their new teammates and coaches. No team in the CFL has had more roster turnover than the Argonauts, but with the playing field even under unique circumstances, the star additions that Toronto has made in recent days should help give them an added boost when the team sets sail on August 7th.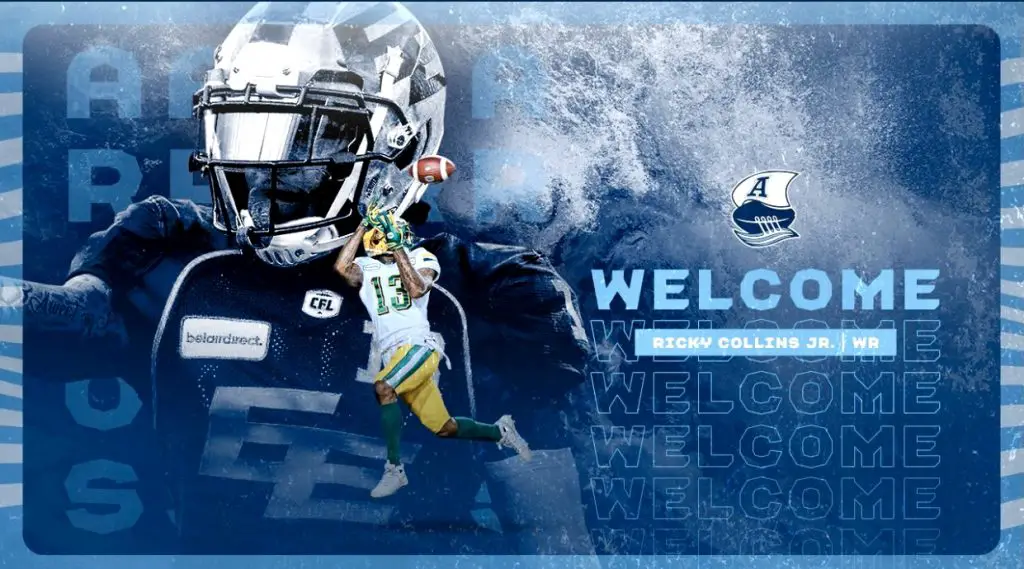 Subscribe to our
CFL News Hub YouTube Channel
. Get breaking news and the latest CFL news. Plus the CFL Week In Review Podcast.
---