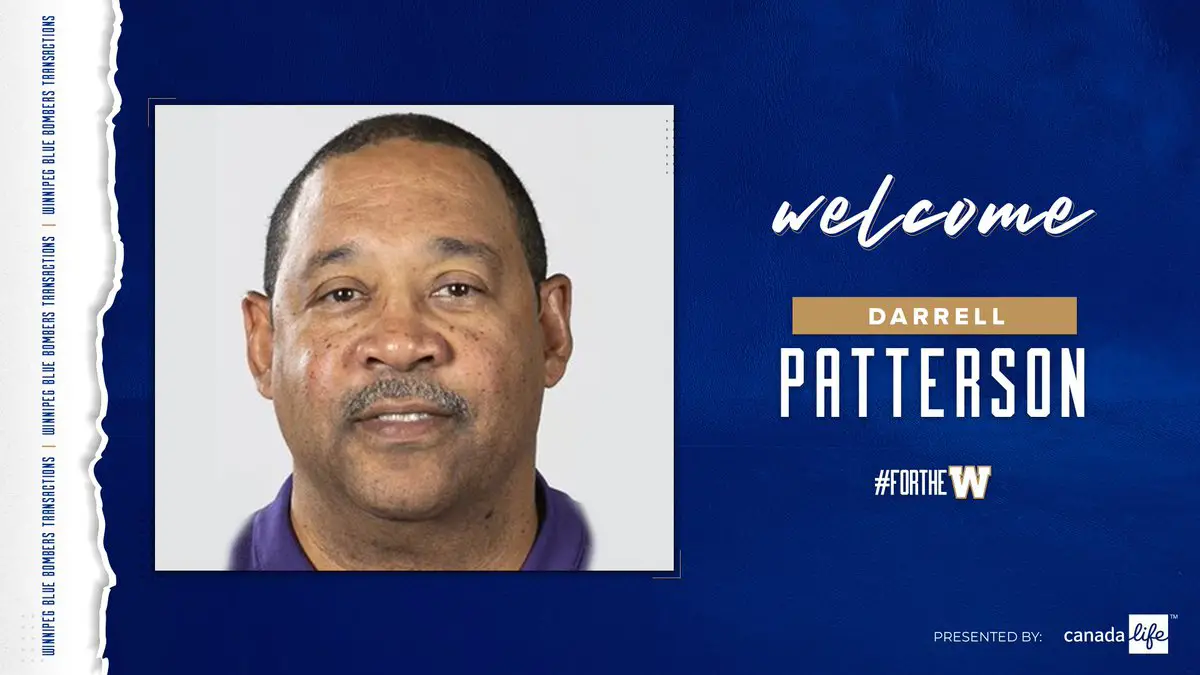 The Winnipeg Blue Bombers announced their new addition to the coaching staff. Darrell Patterson will become the club's new defensive line coach. Patterson has been coaching since 1991 but most recently was an assistant coach at TCU from 2018-2020 and had a long stint at Rice from 2007-2017.
During his playing career, Patterson spent 1984-1987 with the Blue Bombers and won the Grey Cup with the team in 1984. The TCU product also played with the Ottawa Rough Riders and the Hamilton Tiger-Cats.
Subscribe to our
CFL News Hub YouTube Channel
. Get breaking news and the latest CFL news. Plus the CFL Week In Review Podcast.
---