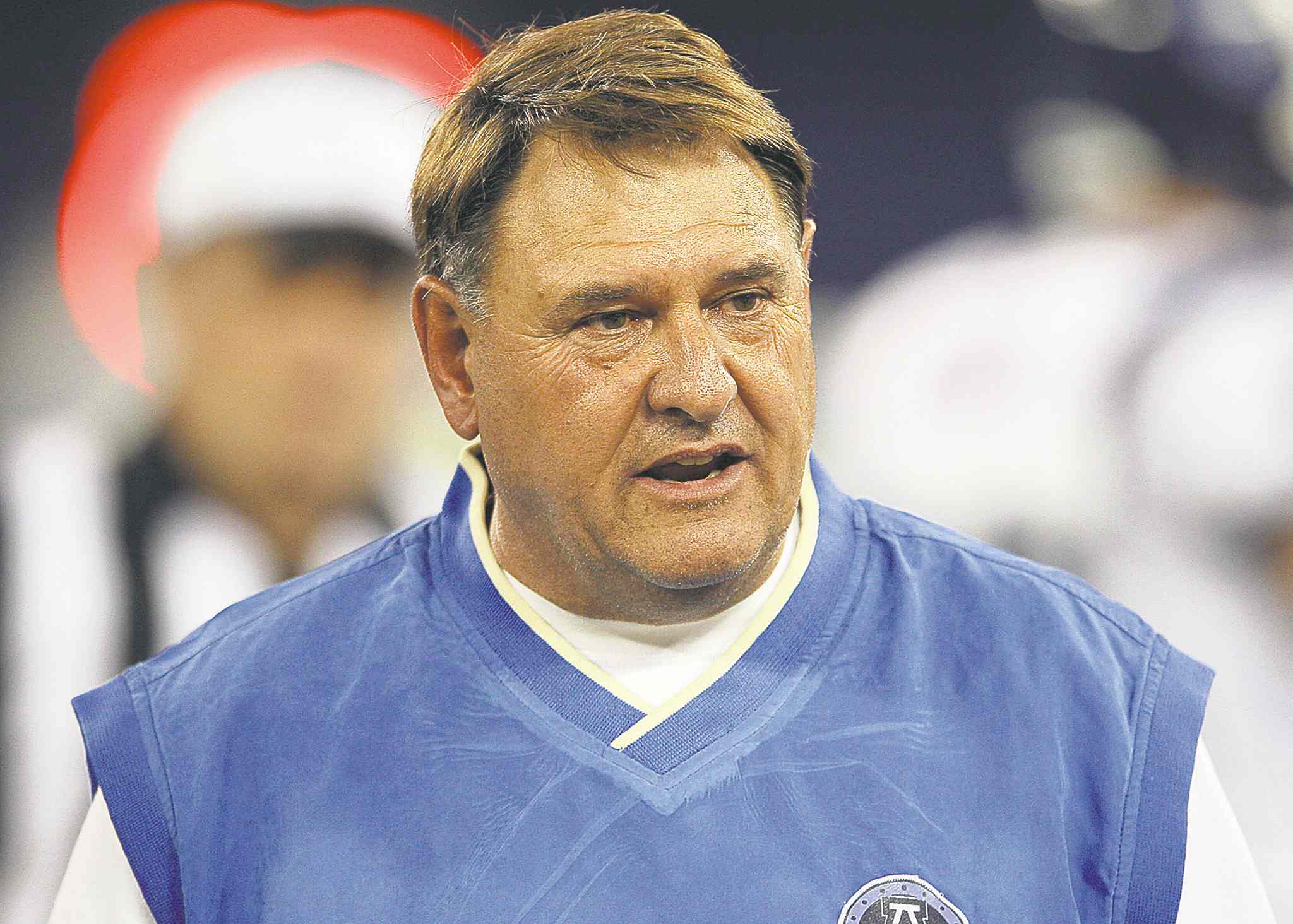 The Toronto Argonauts are only days away from starting training camp in preparation for the better late than never CFL Season. But the short period between now and the regular season, which begins on August 7th for the Boatmen, hasn't precluded them from continuing to add big names.
TSN's Dave Naylor has reported that the Toronto Argonauts are bringing back former Argos head coach and five-time Grey Cup Winning Defensive Coordinator Rich Stubler. Reports are that the 71-year-old Stubler will be assuming a support role on defence alongside Argo's defensive coordinator Glen Young.
There's an old saying that goes, "You can't go home again," Well, in recent times, the Toronto Argonauts are disproving that by bringing back several high-profile names from their past. It started with Pinball in the front office, MBT is back at quarterback, and now an old friend has returned to the teams' coaching staff.
The grizzled CFL veteran Rich Stubler has had over twenty different stops in his nearly five-decade coaching career and was most recently the BC Lions DC in 2019. Stubler has been with the Toronto Argonauts on three separate occasions in the last three decades. Back in 1990, Stubler's notorious "edge" scheme made its way to the six for one season; before returning to the franchise in 2003 as Assistant Head Coach and DC, Stubler would build his reputation and go on to win three Grey Cups in his time away from the Double Blue.
The Stubler sequel as a play-caller with the Boatmen was better than the original, thanks mainly to his defence; in 2004, the Argonauts would topple the BC Lions 27–19 in the 92nd GreyCup to give Stubler his fourth championship as a coordinator.
In an ironic twist, On December 6, 2007, Stubler was announced to replace the then outgoing and now current Argos GM, Michael "Pinball" Clemons. as head coach of the Argonauts for the 2008 season. After a 4–6 start in 2008, Stubler was fired as head coach of the Toronto Argonauts and replaced with former Argonauts' head coach Don Matthews. Part three of Stubler's saga with Double Blue would arrive in 2016, as he returned as DC for only one season.
With Stubler back in the fold, the question remains, how much input the renowned strategist will have on the Double Blue defence. Back in December of 2019, on the day he was hired, Argos' current head coach Ryan Dinwiddie talked about his desire to add an experienced staff to support him. Rich Stubler certainly checks off that box, but one has to wonder how this will affect the Argos defensive hierarchy. Notably, DC Glen Young and his staff.
In some ways, Young's position on the staff is similar to Nick Arbuckle's spot atop the Argos depth chart at quarterback. It's as if Toronto is hedging their bets by bringing Stubler into the fold. Perhaps, I am reading too much into this, and there's no doubt that Stubler is bringing significant experience and knowledge on board with the Boatmen. But it's a situation to monitor as the Argonauts season sails along. For now, the Boat is back, and so is one of its former captains.
Subscribe to our
CFL News Hub YouTube Channel
. Get breaking news and the latest CFL news. Plus the CFL Week In Review Podcast.
---