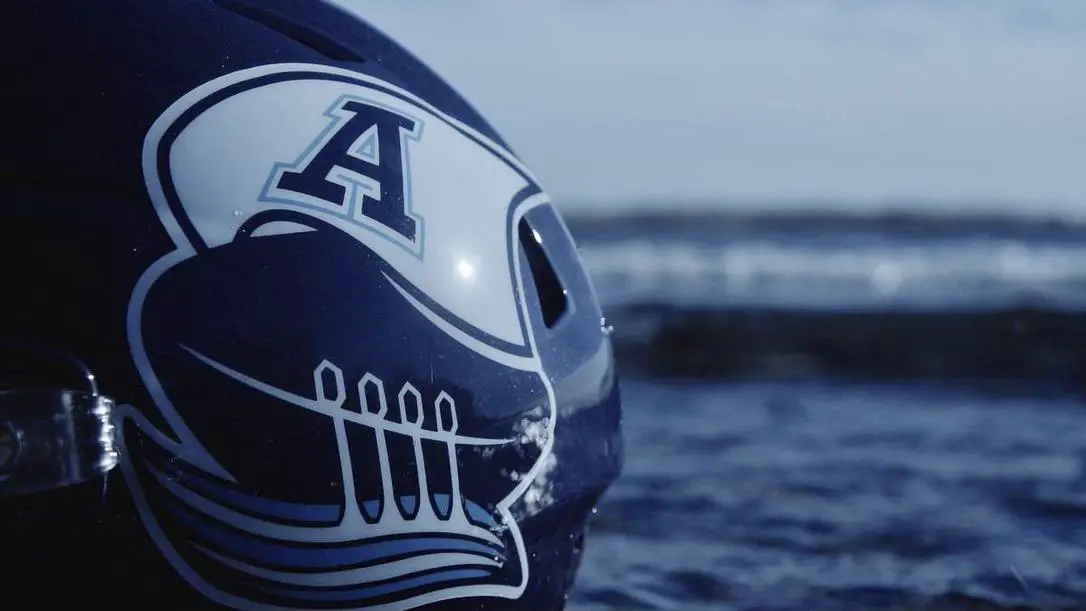 The Toronto Argonauts are days away from starting an abbreviated training camp on July 10th. The Double Blue will have less than a month to prepare for their regular-season opener, Saturday, August 7th, on the road against the Calgary Stampeders. 
Roster turnover for pro sports teams is fairly commonplace, particularly for losing teams. Still, when it comes to the Toronto Argonauts and their two-year journey back, no CFL franchise has undergone the number of changes that they've had since the last time they took the field.
'The Boat is Back," but the franchise has a lot of new sailors preparing to navigate the waters of a brand new season, one, unlike any CFL season that has come before.
After taking an in-depth look at the Argonauts offense in the first part of this review series, let's take an in-depth view of the new-look Argos on defense. And it all starts with a new coaching staff that has been lying in wait for nearly two years. 
Toronto Argonauts Defensive Coaching Staff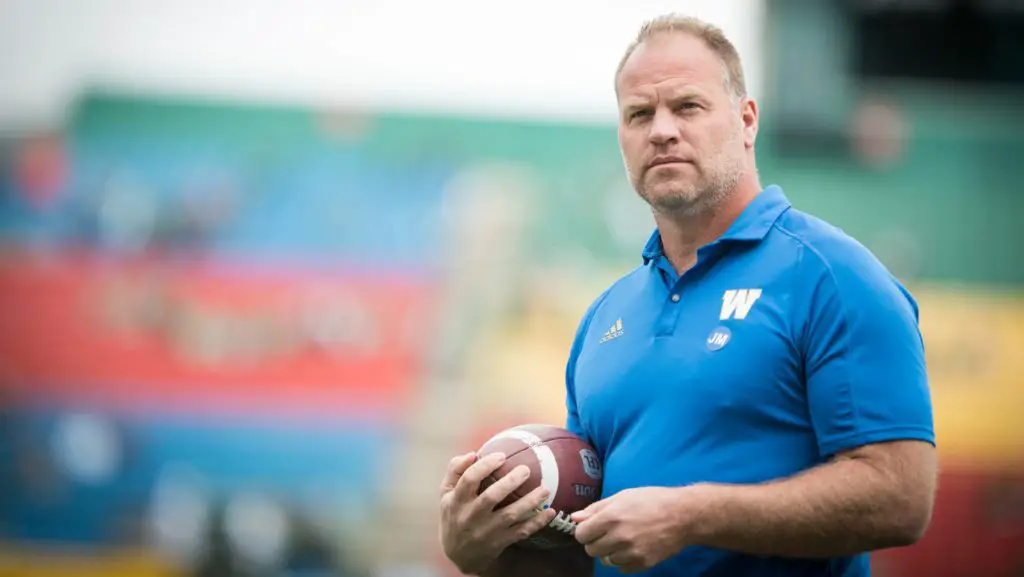 Defensive Coordinator: Glen Young
In many ways, the hiring of Glen Young as defensive coordinator resembles the hire of Ryan Dinwiddie as head coach. Both Young and Dinwiddie have been two of the CFL's very best assistant coaches who have ascended to prominent roles. In the case of Dinwiddie, he is taking control of an entire team. For Glen Young, the Scarborough, Ontario native will take the reins as a defensive coordinator for the very first time.
Young, the former Syracuse, NFL and CFL linebacker, who in another lifetime, once played for the Argos, spent the last four seasons in Winnipeg coaching the Bombers linebackers and defensive line. During that span, the Blue Bombers had one of the CFL's very best defenses. In 2018, Winnipeg was second in the league in scoring defense (20.8 per game), and first in sacks (45) and forced turnovers (49). In 2019, the Bombers led the league in rushing yards allowed (64.2 per game) and Young helped guide defensive linemen Wiilie Jefferson to his first Most Outstanding Defensive Player award.
Glen Young has earned this opportunity with Toronto to call his own plays and with the Argos. And he is inheriting a talented group of players that bears minimal resemblance to the 2019 defense. However, despite all the new faces and star defensive players acquired by the Boatmen in this extended offseason, Young will have a familiar face in Toronto with star defensive linemen Drave Nevis.
After working in Winnipeg with one of the game's best coordinators Richie Hall, in a very assignment-based system that relied less on gimmickry and more on sound fundamentals, Young's time to run his own defense has finally arrived. Because the Argos have so much talent in the front end of their defense, particularly at linebacker, Quite frankly, Toronto figures to be so good up front that they won't need to be aggressive to try and manufacture big plays in the opposing team's backfield.
Defensive Line Coach: Mike Davis
Davis joins the Toronto Argonauts after being with the Saskatchewan Roughriders the last four seasons. But he has only one year of experience as a position coach in the CFL. Mike Davis started with the Riders back in 2016 in their front office as their Manager of Player Personnel before making his way onto the field to coach the defensive line.
On his first year on the job as an assistant, the Riders defensive line was instrumental in tying for the league lead in sacks (56) and finished second overall in rush yards allowed (92.6). Davis has had a unique journey to arrive at this destination. The Virginia Tech alum spent six years (2010-2016) as a head coach in the Arena Football League with the Nebraska Danger, winning three conference championships. He was inducted into the Danger's Hall of Fame in May 2017.
Linebackers/Special Teams Assistant: Kevin Eiben
Eiben is the only member of the 2019 Toronto Argonauts coaching staff returning to the Boatmen in 2021. The former Argos standout linebacker and special teams player has coached with Toronto since 2017 as both a special teams coordinator and on defense guiding the team's linebackers. He will be assisting in both areas this coming season. With the Argonauts all-star additions at linebacker, Eiben could be coaching the best group of players he has ever been around in Toronto as a staff member.
Defensive Backs: Joshua Bell
The Toronto Argonauts coaching staff remains the same as it would've been had the 2020 season happened. Except for Joshua Bell, who is joining the Boatmen to replace Ike Charlton as the team's defensive backs coach. Bell has a wealth of experience and an impressive resume as a former defensive back and assistant coach.
In the NFL, Bell played for the Chargers, Denver Broncos, and the Green Bay Packers and won a Superbowl ring with the ladder in 2010. In the CFL, Bell is a former West Division All-Star who won a Grey Cup in 2014 with the Stampeders. After retiring as a player in 2018, Bell immediately went into coaching his former position with the Stamps and won another Grey Cup, but this time as an assistant coach.
After spending three years as their defensive backs coach. Joshua Bell is no longer with the Stampeders because of a CFL imposed reduction to the football operations cap. The Stamps loss is Toronto's gain.
Defensive/Special Teams Assistant: Merritt Bowden
Rounding out Toronto's defensive staff is Merritt Bowden, who has perhaps the most unique resume of any assistant coach in the CFL. Bowden is a former All-American baseball player at Jacksonville State who played minor league baseball for the Atlanta Braves before becoming a scout in their organization.
Somehow Bowden made his way to coaching football. Starting on the high school level in the mid-'90s for several years with stops in between coaching at Auburn University and a three-year stint with the Saskatchewan Roughriders as a defensive and special teams assistant from 2016-2018.
Toronto Argonauts Defense
Defensive Linemen: Cordarro Law, Drake Nevis, Charleston Hughes, Jhaustin Thomas, Shane Ray, Eli Harold, Shawn Oakman, Odell Willis, Kony Ealy, Ronald Ollie, Rickey Neal, Robbie Smith, Fabion Foote, DeWayne Hendrix, Khyri Thornton, Eli Howard, Julian McCleod & Sam Acheampong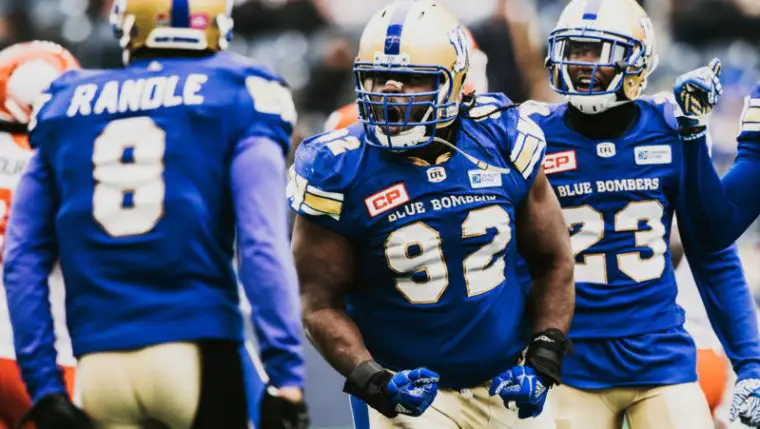 Making the Toronto Argonauts roster on the defensive line is going to be very challenging. The Boatmen have arguably one of the top three defensive lines in the entire CFL.
Despite being 37 years old, Charleston Hughes is still one of Canada's most dominant edge rushers. Hughes is coming off another monster season. In 2019, for the Roughriders, he led the CFL for a fourth consecutive year with 16 sacks, and was second in league with four forced fumbles. Sooner or later, father time will catch up with him, and perhaps the one-year lay off could play a role in his decline but i wouldn't bet against Hughes being a dominant force again in 2021.
On the opposite side at the defensive end spot, the Double Blue acquired CFL All-Star pass rusher Cordarro Law in a trade with the Stampeders back in January. The Alabama native Law is coming off a ten-sack season with Calgary in 2019. With him and Hughes in tandem, opposing CFL offenses are going to have an issue keeping their quarterbacks upright.
Another phenomenal pickup on the Argos defense is defensive tackle Drake Nevis, who will be reuniting with his former line coach Glen Young in Toronto. Nevis, a former third-round pick of the Indianapolis Colts, is one of the most disruptive and athletic interior linemen in the CFL and should make a big difference in stopping the run for the Boatmen.
The battle for playing time for the rest of the Argos defensive linemen should be intense this summer. Holdover Jhaustin Thomas will be in the mix at defensive tackle, and CFL veteran DE Odell Willis, who led the BC Lions in sacks in 2019, will both be in serious competition with a group of talented American newcomers who have impressive NFL and college pedigrees.
The list of outsiders on the defensive line is an impressive one. Starting with former Denver Broncos edge rusher Shane Ray. The 2015 first-round pick, Ray had his best season in 2016, playing opposite Von Miller, with eight sacks, but in the years since his role diminished with Denver, and he was eventually let go, landing with the Ravens in 2019, failing to make their roster. Ray is looking to rejuvenate his career north of the border with the Argos.
Next up on the list is former Carolina Panthers second-round pick, Kony Ealy. The 6'4 275-pound All-SEC player out of Missouri has had some big moments and good seasons since turning pro but has never fully lived up to his great potential. In 2015, Ealy, who can play both at end and on the inside at tackle, had his best season as a pro. Amassing 32 tackles and five sacks and helping the Carolina defense get to a championship game. In Superbowl 50 against Peyton Manning. Ealy recorded three sacks, a forced fumble, a fumble recovery, and an interception.
Eli Harold is another tantalizing talent who has never quite lived up to his billing. As a high school player, Harold was ranked as the fifth best DE in the nation. Harold went on to have solid career in college at Virginia as second-team All-ACC player, before being drafted in the third round by the San Francisco 49ers. In the NFL, Harold has played as a tweener, mostly as a standup outside linebacker in the 3-4 but in Canada, Harold's best value could be with his hand in the turf coming off the edge. At 6'2 245, with 4.5 speed in the 40, Eli Harold has the type of ability where he could be a factor on pass downs for the Argos.
Shawn Oakman, the 6'9 287 pound, first-team All-American out of Baylor, as a junior, looked like he was headed for superstardom in the NFL before his life was turned on its head when he was accused of sexual assault a year after looking like a sure top round draft pick. Oakman eventually won his day in court, but his pro career had completely gone off the rails by the time that happened. In the XFL in 2020 with the LA Wildcats, Oakman showed enough glimpses to impress Toronto's front office to give him a chance. In the CFL, Oakman has the physical ability to play on the inside at defensive tackle. While his play has never matched his unreal look, there's still a possibility that he could recapture the magic he had back at Baylor.
Despite all the talent on the defensive line for Toronto, the numbers game is going to make it impossible to keep everyone. It will be particularly challenging for all of the American players to make the Argos roster, regardless of talent, because of the ratio and the limited camp time with no preseason games.
Linebackers: Henoc Muamba, Cameron Judge, Dexter McCoil, Chris Edwards, Jordan Moore, Reshard Cliett, Travis Feeney, Bear Woods, Eric Mezzalira, Trevor Hoyte, Jack Cassar & Eli Mencer
The Boatmen made arguably the two biggest splashes in all of free agency by signing mega star linebackers Henoc Muamba and Cameron Judge. 2019's Most Outstanding Canadian Henoc Muamba and runner up Cameron Judge will line up at the MIKE linebacker and the WILL linebacker positions for the Argonauts defense.
Both Muamba and Judge are as good as it gets on the field and off. Their leadership traits should help aid Toronto in changing the team's losing culture.
In recent days, Toronto has added Chris Edwards and Dexter McCoil to their linebacking room. Both players figure to be fixtures as strong side backers for the Boatmen. The strong-side linebacker position is a crucial spot on CFL defenses, and it requires players who can play double duty in the box against the run and in coverage. The acquisition and return of one of the league's better SSB's in Dexter McCoil should pay huge dividends in complimenting what is already a dominant tandem in Muamba and Judge.
Despite losing Nick Shortill and Nelkas Kwemo, who are both opting out of the 2021 season, the Argos have plenty of depth to spare at linebacker with veteran Bear Woods and the versatile Jordan Moore. One of the more intriguing backups is American player Reshard Cliett. The former team captain and USF standout has bounced around on several NFL rosters' fringe as an undersized linebacker at 225 pounds. In the CFL, Reshard Cliett's style of play is a better fit than it would be in the NFL. Cliett was most recently in the XFL in 2020 with Bob Stoops Dallas Renegades.
Defensive Backs: Alden Darby, Crezdon Butler, Robertson Daniel, Shaquille Richardson, Jeff Richards, Arjen Colquhoun, Matt Boateng, Tarvaris McFadden, Treston Decoud, Shamar Busby, Chris Edwards, Travis Lee, Robert Woodson, Cam Glenn, Josh Hagerty, Davontae Merriweather, Jamal Peters, Andrew Soroh, James Sample, Tigie Sankoh & Kadeem Satchell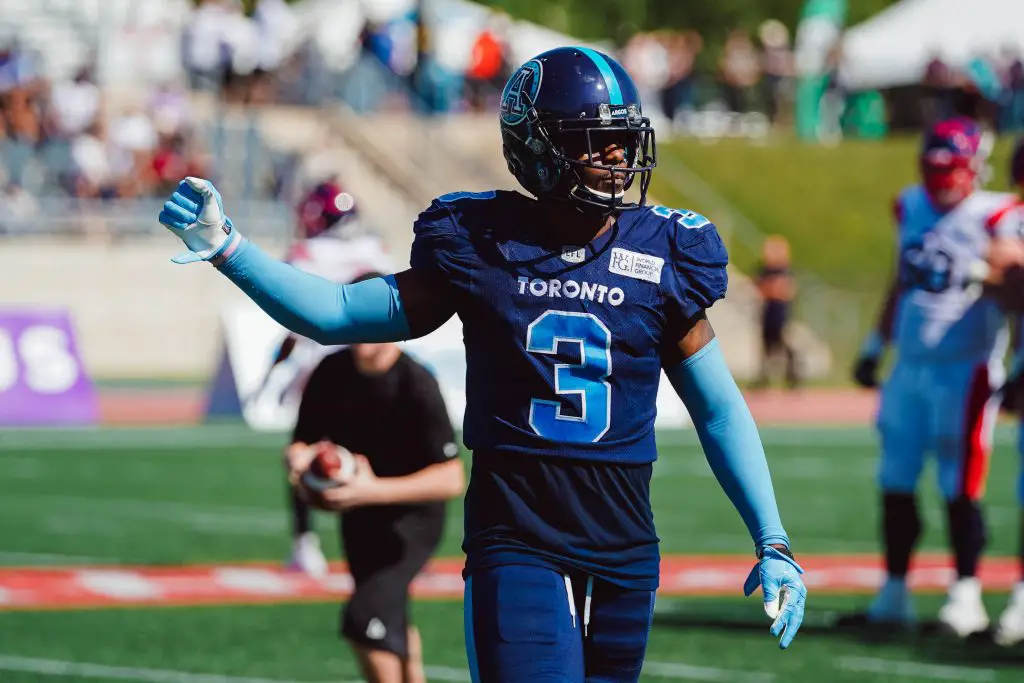 The one area of the Argonauts defense that will receive the most attention and the most scrutiny heading into the 2021 season.
Alden Darby is this unit's best overall player and will be patrolling the Argos secondary at free safety. The team's improved pass rush should benefit his ball-hawking skills. In 2019, Darby registered five interceptions to lead the Argos but often tried to do too much and took way too many risks on the back end of the secondary. Still, the improvements at linebacker and the strong side backer spot will give Darby more freedom to make plays.
Toronto Argonauts acquired Robertson Daniel's playing rights in a pre-free agency trade with Calgary Stampeders on January 30. Daniel projects as a starter at one of the outside cornerback spots. Canadian Arjen Colquhoun projects as a potential starter on the other side.
CFL veteran Crezdon Butler could be in the mix to start at Halfback in the Double Blue's secondary. Along with the versatile and talented Shaquille Richardson. The former fifth-round pick of the Pittsburgh Steelers has good size at 6'1 and can play safety or cornerback. In limited time with the Argos in 2019, Richardson started all three games he played in and made some big plays, including an 89-yard interception return for a touchdown.
Expect SLB Chris Edwards to factor into this secondary regardless of whether or not he beats out McCoil for one of the linebacker spots. Edwards is too good of a player to keep off the field.
Three American rookies could break through, and that are fits for the Canadian style of defense. Tarvaris McFadden, at 6'2 205, a cornerback/safety hybrid who was an All-XFL player for the Tampa Bay Vipers. Talent has never been an issue for McFadden, dating back to his All-American days at FSU, where he intercepted eight passes, won the Jack Tatum Award as the NCAA's top defensive back, and was a finalist for the Bronco Nagurski Award as the NCAA's top defensive player.
Treston Decoud, who also played in the XFL with Dallas, is a similar player. He has great size and length at 6'2 and can play multiple positions. Andrew Soroh, the former Kansas City Chiefs and New York Guardians safety/linebacker, has similar traits to Dexter McCoil. Soroh is a big hitter and an excellent special teams player.
Final Summary
The Argonauts defense is going to be really good. The team is loaded with top-end talent on the defensive line and at linebacker. In 2019, the Boatmen were rudderless on defense. They couldn't muster any kind of pass rush, and their run defense was poor. Those two areas have been shored up greatly by Toronto's front office.
As a result, Toronto's secondary will be improved by default but against top-tier CFL passing attacks. The back end of the Boatmen defense will have to hold up their end of the bargain.
The Argonauts could go from a four-win campaign to a playoff team this season, and if they do, you can be certain that the team's revamped defense will play a significant part in Toronto's resurgence.
Subscribe to our
CFL News Hub YouTube Channel
. Get breaking news and the latest CFL news. Plus the CFL Week In Review Podcast.
---