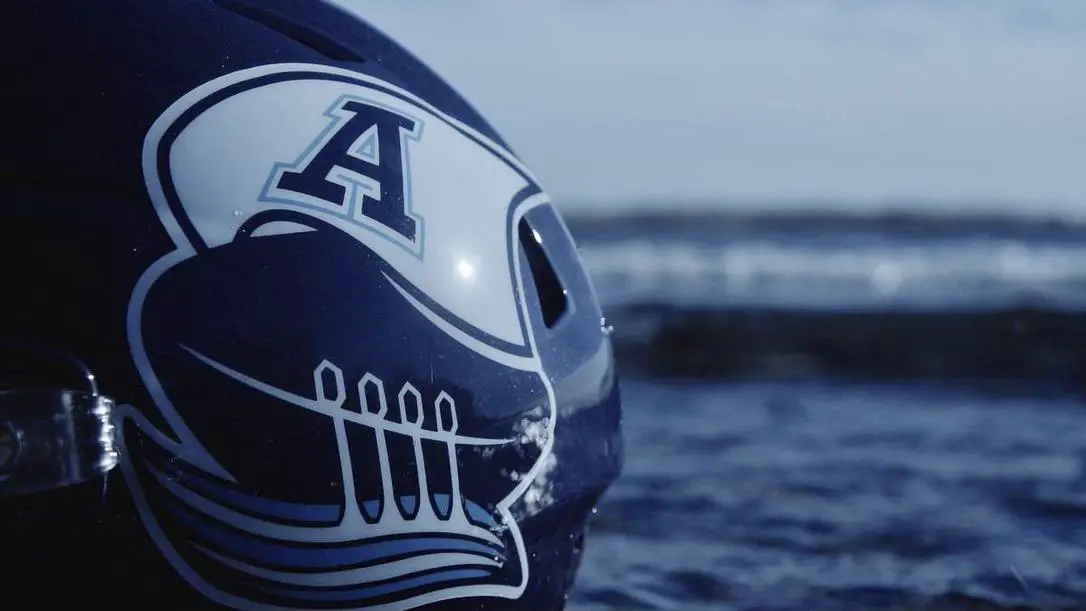 The Toronto Argonauts are days away from starting an abbreviated training camp on July 10th. The Double Blue will have less than a month to prepare for their regular-season opener, Saturday, August 7th, on the road against the Calgary Stampeders. 
Roster turnover for pro sports teams is fairly commonplace, particularly for losing teams. Still, when it comes to the Toronto Argonauts, no CFL franchise has undergone the number of changes that they've had since the last time they took the field in 2019.
'The Boat is Back," but the franchise has a lot of new sailors preparing to navigate the waters of a brand new season, one, unlike any CFL season that has come before.
After taking an in-depth look at the Argonauts' offense and defense in the first two parts of this review series, let's take an in-depth view of the Argos on special teams. And it all starts with a new coaching staff that has been lying in wait for nearly two years. 
With no preseason games and a truncated training camp, the new staff will have to make many difficult roster decisions in a short period of time. And often, a player's value on special teams ends up being the deciding factor in who makes it and who doesn't.
Toronto Argonauts Special Teams Staff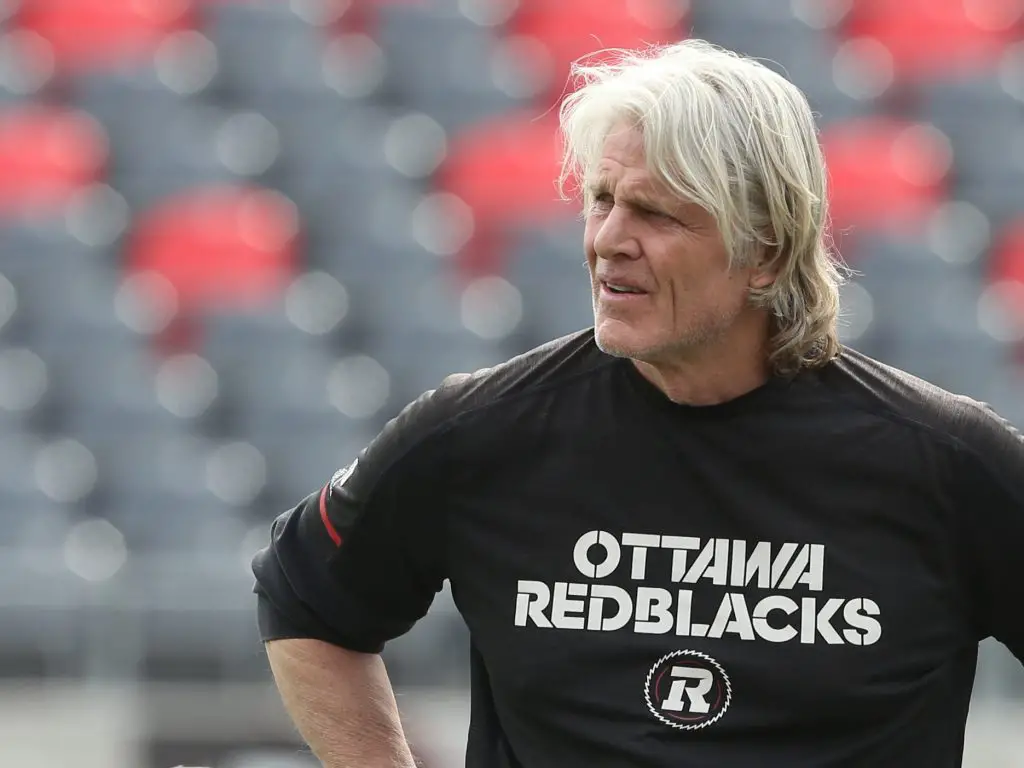 Special Teams Coordinator: Mark Nelson
Assistants: Kevin Eiben & Merritt Bowden
Mark Nelson, a coaching lifer of nearly three decades, 17 of those years spent in the CFL, has a wealth of experience coaching several positions and assuming multiple roles. Nelson has been a defensive and special teams coordinator and has also coached defensive linemen, linebackers, defensive backs, running backs, and tight ends throughout his lengthy career.
Nelson, a former fullback and linebacker out of East Central Oklahoma State, played seven seasons in the CFL with Calgary and Saskatchewan. Football is in his blood. The Edmonton native, Nelson's father Roger was an offensive lineman in the 50s and 60s and is a member of the Canadian Football Hall of Fame and Edmonton's Ring of Honor. Mark Nelson's son Kyle is a veteran NFL long snapper who has played 106 games in that league, spending seven of those seasons with the San Francisco 49ers.
As an assistant in Canada, Nelson has won three Grey Cups, one with Edmonton in 1993, most recently with Ottawa in 2016, and with Toronto back in 1996. Nelson is returning to the Argos and will have his work cut out for him with little time to spare in getting his unit ready for the regular season.
Most of the Boatmen's roster changes have been focused on all the high-profile moves made on offense and defense, but the Argos special teams in 2021 will also look drastically different from what it was in 2019.
Gone are special teams dynamo Frank Beltre, who, after leading the entire CFL in special teams tackles with 27, has taken his talents to Ottawa. Also missing from the Argos special teams is dynamic kick returner Chris Rainey, who is back in BC with the Lions. In recent days, Mark Nelson lost two of his best coverage players in linebackers Nelkas Kwemo and Nick Shortill, who are now on Toronto's retirement/suspension list after deciding not to report to camp.
The competition for all of these vacancies on special teams will be a heated one. Nelson and his two assistants Kevin Eiben and Merritt Bowden will need to identify players to fill those roles in 2021 quickly.
Toronto Argonauts Special Teams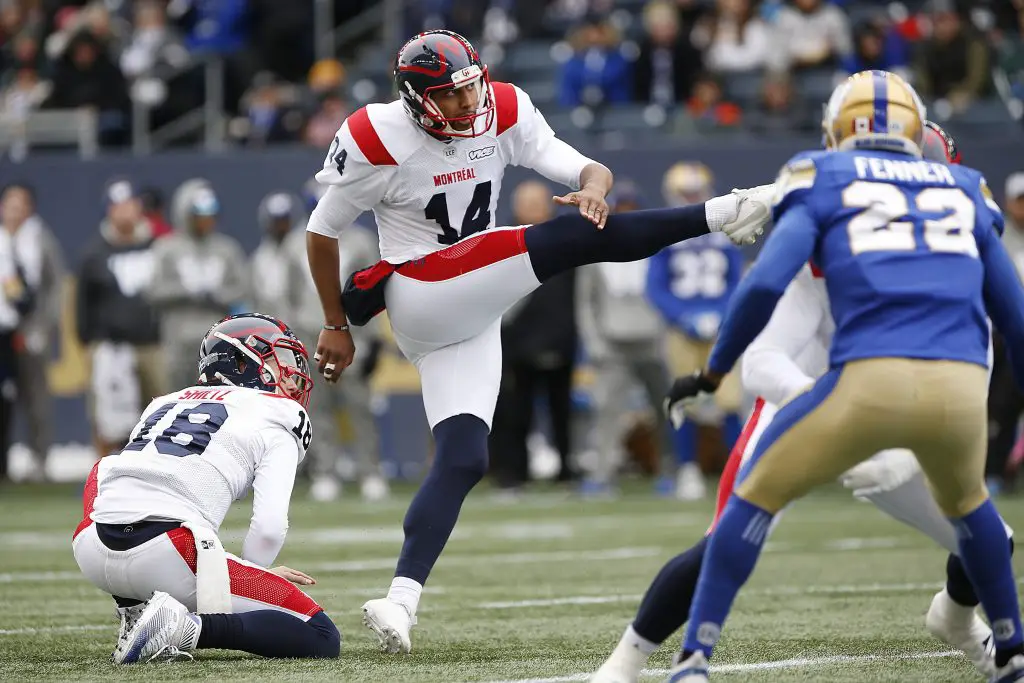 Kicker/Punter: Boris Bede & Toshiki Sato
Boris Bede is one of the very best dual-purpose specialists in all of football. The 6'4 French-born placekicker and punter, nicknamed 'Boom Boom' for his leg strength was very quietly acquired by the Argos through a kicker swap in February of 2020, which sent former Boatmen kicker Tyler Crapigna to Montreal in exchange for Bede's services.
In five seasons with Montreal, Bede kicked and punted in 80 regular season games connecting on 141 field goals out of 171 attempts for a success rate of 82.5% and punting 510 times for an average of 44.2 yards. In 2019 for the Alouettes, Bede, the former East Division All-Star, had arguably his best season in the CFL. In 18 games, "Boom Boom" was 31/35, on field goals, 88.6%, with a long of 52 yards. Bede averaged 44.6 yards per punt with a long of 61 yards.
In the CFL, a reliable specialist like Bede, who can kick off, punt, and kick field goals in the elements, is worth its weight in gold. Especially in an upcoming CFL season where rosters are reduced with two fewer players than in years past.
The Argos selected all X-League Japan Kicker Toshiki Sato in the second round of the 2021 CFL Global Draft. In any other year, a global player like Sato might've beaten the odds and made the Argos roster because of his impressive leg strength. Sato holds the X-League record in Japan with a 58-yard field goal in 2019. But with Bede on the roster, Sato is insurance for the summer, and perhaps, he will get future consideration based on how he performs this summer.
Kick/Punt Returners: Terrell Sinkfield Jr., Chandler Worthy, Dejon Brissett, Chris Edwards, Kurleigh Gittens Jr. & Matt Colburn II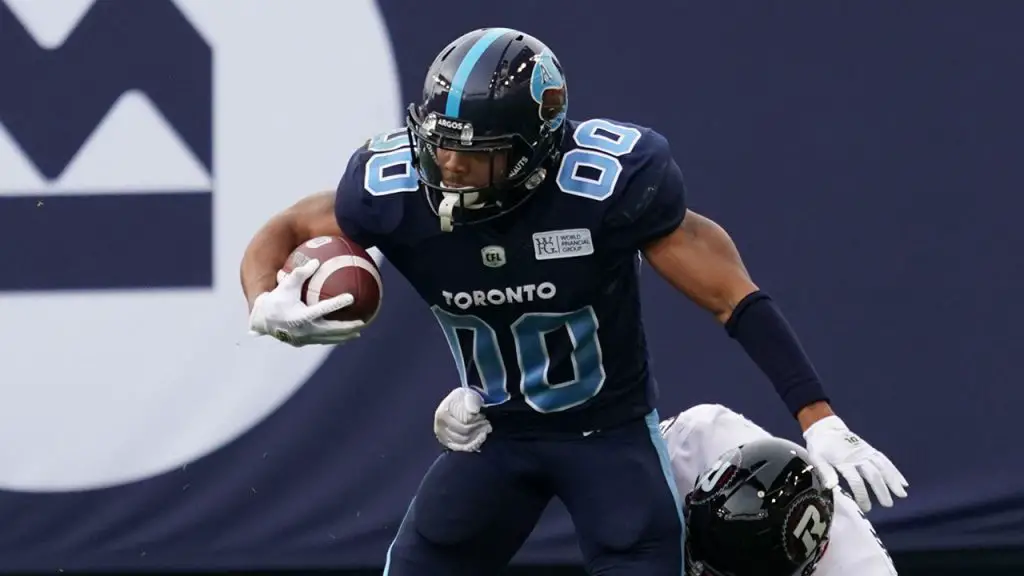 The Argos are going to have a hard time replacing Chris Rainey. The competition to return kicks and punts for Toronto is wide open for the taking.
By default, Terrell Sinkield could be the first man up for the job. The veteran speedster has experience returning punts and kicks in the CFL. Because of the logjam at wide receiver fr the Boatmen. Special teams might be Sinkfield's best chance at making the teams roster.
Chandler Worthy might have to take the same route in making the Double Blue roster as Sinkfield. Worthy has experience returning kicks for touchdowns (2 at Troy University), so Chris Rainey's departure may open the door for Worthy to finally display his return talents on a full time basis.
Secretly, the Argos are hoping that Wide Receiver Dejon Brissett wins this competition in camp. The team wants to find a role for their second overall selection in the 2020 CFL Draft. The Canadian Born Brissett may have a challenge on his hands trying to carve a role on offense as a second-year rookie, but his experience as a returner could aid him in contributing this season.
The recently signed Chris Edwards may wear several hats for the Boatmen in 2021. Not only can he factor in at strongside linebacker or safety, but he also has experience returning kicks. A sleeper name to look out for is Kurleigh Gittens Jr.; in college at Laurier, Gittens returned four kicks for touchdowns, three on punt returns. The Argos selected him in the third round of the 2019 draft, and 2021 could be the year where he finally expands his role on the team.
Long Snapper/Coverage Units: Jake Reinhart (LS), Llevi Noel, Jordan Moore, Bear Woods, Robert Woodson, Robertson Daniel, Arjen Colquhoun, Eric Mezzalira, Treston DeCoud, Andrew Soroh & Reshard Cliett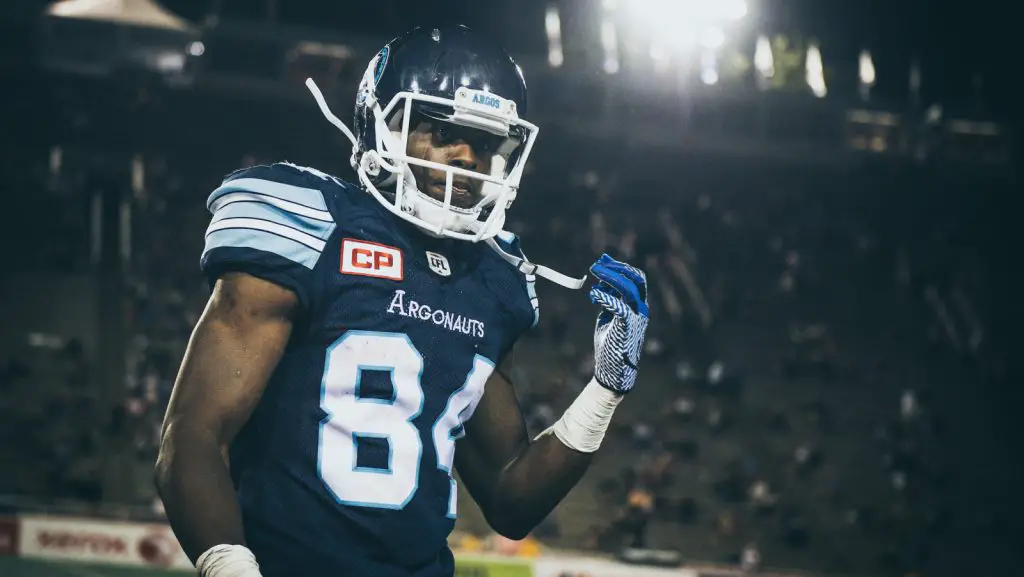 The best compliment that you can pay to a long snapper is to forget that he exists. The only time that players like Jake Reinhart are noticed is when something goes awry. The reliable veteran, Reinhart is entering his seventh season in Toronto and has been a model of consistency throughout his stay.
Llevi Noel is one of the CFL's very best coverage stars on special teams. In 2019, he was fifth in the league with 21 tackles.
The real area of uncertainty surrounding the Argos coverage units is who will be aiding Noel in coverage. With two of Toronto's better options on special teams retiring in Nelkas Kwemo and Nick Shortill and their best player on specials from 2019, Frank Beltre departing. The Argos will be leaning on their depth for solutions. Veteran Bear Woods and Jordan Moore are the next men up. Moore has great speed, and with a logjam on the Argos deep linebacking group, his best fit could be on special teams.
Robertson Daniel and Arjen Colquhoun have special teams experience but with regular roles on defense, they might not be available to contribute here as much as they have in the past. Robert Woodson and Eric Mezzalira also have ST experience and they may need to shine in this area to make the opening day roster.
Three American rookies could come into play on specials in speedy linebacker Reshard Cliett, versatile DB Treston DeCoud, and hard-hitting LB/S Andrew Soroh. Without preseason games and no CFL experience under their belt, it will be difficult for an American player to show their wares on specials in practice.
Cliett and DeCoud are fantastic in coverage. The Dallas Renegades in the XFL had the best special teams unit in the league, and they were a big reason for it. DeCoud has a propensity for blocking kicks, something he has done since his time in college. Soroh is an excellent open-field tackler who stops players in their tracks with his hard-hitting style. There is a reason why despite being an undersized linebacker in the NFL, that the Kansas City Chiefs have signed him in successive years; if given an opportunity, Soroh has a chance to be one of Canada's very best special teams players.
Final Summary
Special teams are often overlooked but they are typically the deciding factor when it comes to wins and losses. Teams are so closely matched, that the margin of victory in close games is usually decided by special teams.
On paper, the Argos have improved immensely since their 2019 campaign but the one area that has some real doubt is its special teams, particulary in their coverage units and return game. Boris Bede could very well factor in Toronto winning close games but the Argos haven't replaced Rainey or Beltre effectively and over the long haul, it could impact the team.
Special Teams Coordinator Mark Nelson has a challenging task in identifying players on the roster to assume return duties and who can affect their coverage units in a positive way. The Argonauts are banking on players like Dejon Brissett to emerge as stars. In a quest to win the Eastern Division or make the playoffs, Toronto might need that to happen.
Subscribe to our
CFL News Hub YouTube Channel
. Get breaking news and the latest CFL news. Plus the CFL Week In Review Podcast.
---