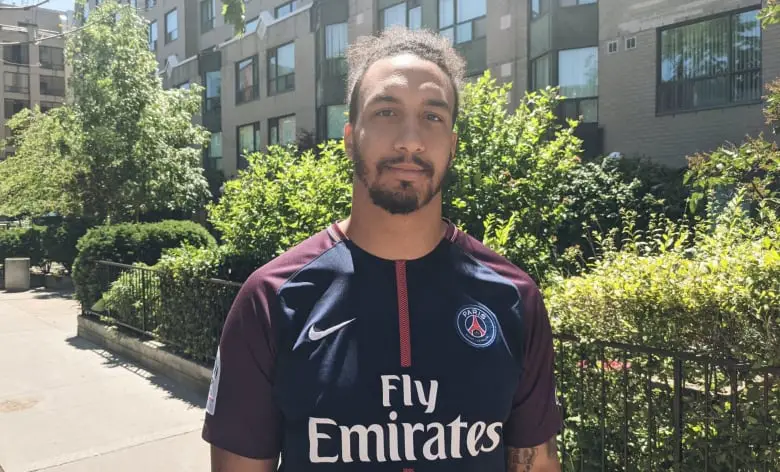 The Ottawa Redblacks recently released 6 players, a move the team says was simply to cut down the roster size prior to camp. Among those cuts was suspended DE Chris Larsen, who had been implicated in an assault on June 5th in Toronto.
Larsen had been identified as the assailant in the attack of 24 year old David Gomez, a gay man who was simply enjoying a night out with a friend. The incident left Gomez hospitalized with multiple significant injuries.
Larsen was named in the incident primarily via social media. Afterward the team and the CFL suspended the 2019 6th round pick.
Within the days following the brutal assault, Toronto police questioned Larsen, and cleared him of any wrongdoing. His attorney, Calvin Barry released this statement following his client's questioning:
"They interviewed him and came back today and said he is no longer a suspect. At most, he might be a witness. He's just happy that he has cleared his name on all fronts."

Calvin Barry
Five other players were also released at the same time as Larsen, WRs Jaelan Austin and Jovon Durante, DB Lashard Durr, and LBs Ironhead Gallon and Nic Grigsby.
"Today's releases were player personnel decisions as part of the yearly process to bring the roster down to the allowable limit prior to the start of training camp."

Redblacks' official statement
The Toronto police have arrested a man in connection with the assault, and are still searching for 2 more that were involved. Given the circumstances, the police are considering the attack a hate crime.
Larsen has not played in a game in the CFL, despite being drafted in 2019. The 2020 season was canceled, and now, even though he was cleared, it will be an uphill battle for Larsen to catch on somewhere else.
Subscribe to our
CFL News Hub YouTube Channel
. Get breaking news and the latest CFL news. Plus the CFL Week In Review Podcast.
---