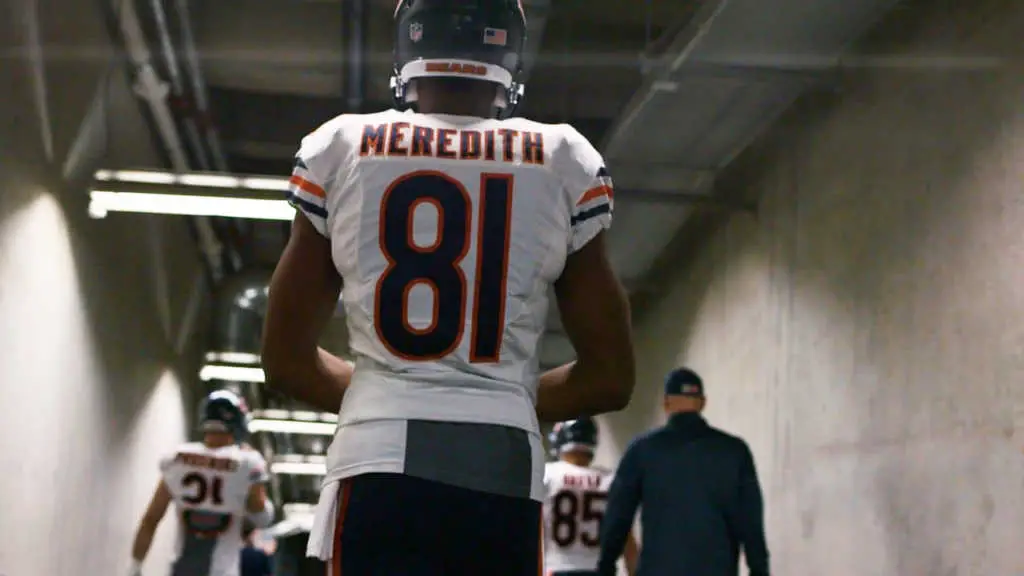 The Blue Bombers signed the former NFL star signed with the team on July 1st and is excited to be back on the field.
"Honestly, to be out there playing again- I can't ask for much more regardless of where it is."
Meredith had his best season in 2016 for the Chicago Bears. He lead the team with 66 catches for 888 yards. Injury problems followed Meredith to New Orleans where he only started in 2018.
Meredith is no stranger to the Canadian brand of football and he thinks that can give him a good edge going forward.
"Being in America, watching a little bit of CFL football on ESPN or wherever it may play, I saw the little nuances of the game. It's not completely foreign, so that's a good thing for me to kind of get a jumpstart on the game and get going."
"Getting defenders off their feet, getting them off the line that they want to stand on. I think it's all apart of the game that we really dont get to use as much in the NFL where i came from, so I'm excited to get to use it this advantage"
He is also no stranger to the city of Winnipeg as his girlfriend is Canadian and has been to the city before.
There are over 20 receivers in Blue Bomber training camp and it won't be easy for the former Illinois State Redbird. He could have the talent that gives Collaros an extra deep threat. Meredith could easily line up at any receiver position and even take a spot from one of the Canadians. The high level of Canadian depth in other offensive positions could allow the Bombers flexibility to have an extra American in the receiving core. Demski and Wolitarsky should still have their spots but this give Buck Pierce more weapons during his first season at being an offensive coordinator.
Subscribe to our
CFL News Hub YouTube Channel
. Get breaking news and the latest CFL news. Plus the CFL Week In Review Podcast.
---