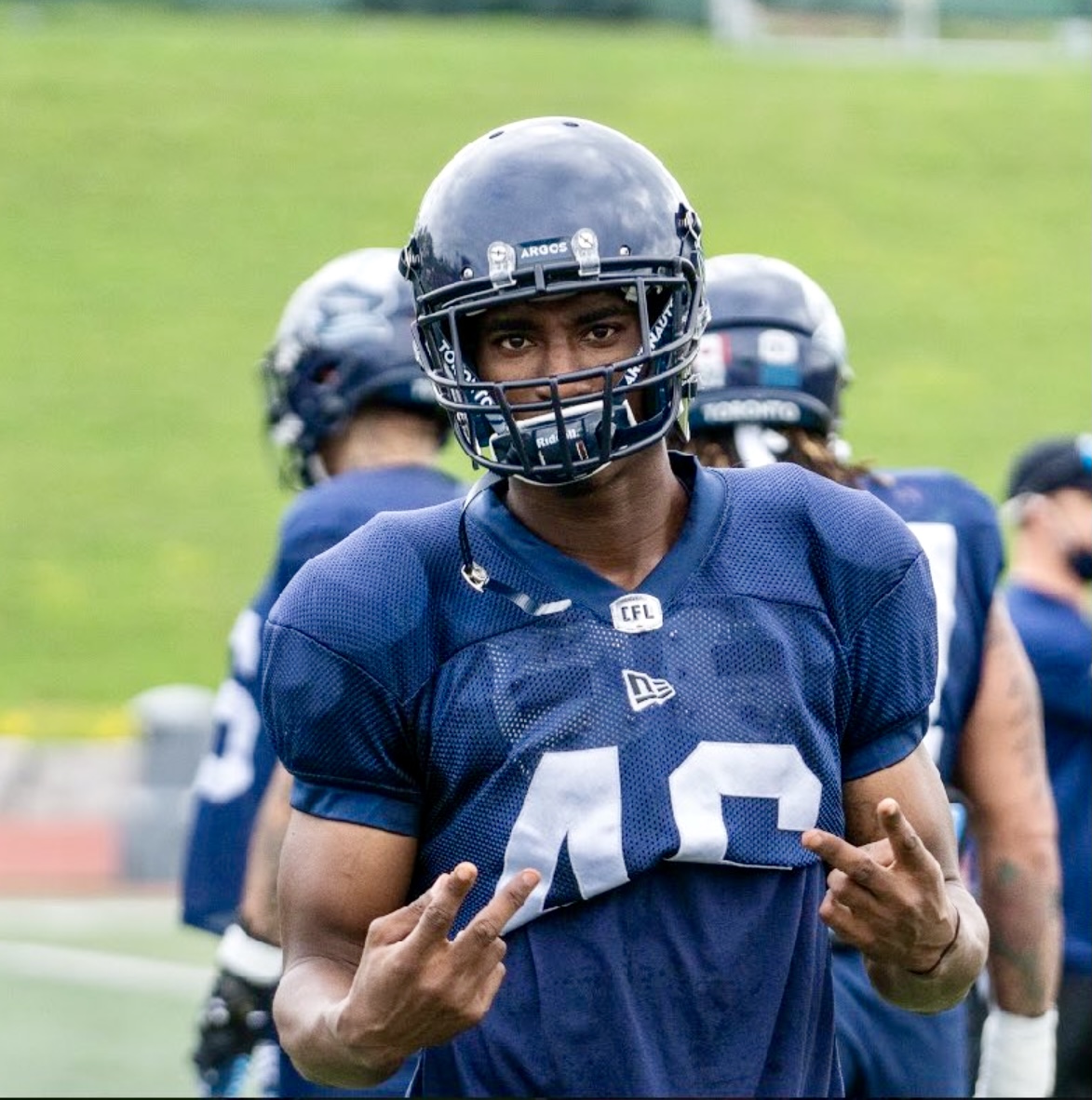 Toronto Argonauts Training Camp is in full swing as the team prepares for their season opener on August 7th. Camp at the University of Guelph ends on July 31st, and with no preseason games this year, each day's practice carries more significance than the last.
Argonauts Roster Decisions/Two New Draft Classes
With 25 days left until the season opener in Calgary, the Boatmen are fighting against time to get ready for the Stampeders. And many of the Argos players are in a heated battle to secure roster spots on the team. This season, CFL teams will be allowed to add five players to their practice squad. However, active rosters have been reduced from 46 players to a minimum of 43 and a maximum of 44. And the two global players, which had been prescribed in the previous CBA for each team, have been changed to only one player per team for this coming season.
The reality is that more than half of the players currently practicing with the Toronto Argonauts will be let go before the regular season starts. And there are different dynamics in play and specific groups of players for the Argos brass to make difficult decisions on.
Not taking into account all the first-year American players in a battle to potentially secure one of the designated roster spots for non-national players. Teams must have four designated American players who can play on special teams OR replace an American starter (they cannot start). And notwithstanding all the high profile CFL free agents the Toronto Argonauts have signed since 2019.
One of the unique aspects of this year's competition for roster spots in the CFL is that each team has rookies from draft classes in the last two years. (2020 & 2021).
Because last year's CFL season was canceled, The Toronto Argonauts have over a dozen draft picks on their roster, from two separate draft classes in back-to-back years competing against one another in camp. Two of the Argos first-round picks, like WR Dejon Brissett and OL Theren Churchill, face uphill battles in crowded position groups to earn a spot and potentially some playing time.
For players like the former second overall pick in the 2020 CFL Draft, Dejon Brissett, their best avenue to contribute as a two-year rookie, will have to be on special teams. Brissett has experience returning kicks from his college days at Virginia. Thus far, in camp, many different Argos have been returning kicks and punts like Terrell Sinkfield, Damion Jeanpiere, Chandler Worthy, and Daniel Braverman.
Argonauts' special teams' coordinator Mark Nelson will have his say when it's time for the team to make crucial roster decisions at the end of camp. Players like Dejon Brissett can help make their case for playing time by standing out for Nelson's units in camp.
Mike Hogan, Argos.ca, reported that Brissett made some big plays on offence Tuesday in practice, for what it's worth. With two pass plays down the field from Nick Arbuckle and Antonio Pipkin. Brissett has several quality veterans ahead of him on the depth chart at receiver, but the Argos believe that they have a future star in the marking, regardless of where he plays in 2021 as a rookie in waiting.
Two other rookie draft picks who can make their mark on special teams are linebackers Trevor Hoyte (2021 draft pick) and Jack Cassar (2020). With players like Canadians Nick Shortill, Nelkas Kweomo, and Robert Woodson on the suspended list. Both rookies, Cassar and Hoyte, have a real shot at making the roster and contributing.
Argonauts Head Coach Ryan Dinwiddie Plays It Safe
In the last few days, Toronto Argonauts Head Coach Ryan Dinwiddie has openly talked about using caution in handling the health of his players and easing the workload of the teams' veterans (The Argos have 17 players over 30 years old on their roster). On the first day of camp, Dinwiddie cut practice short, and on Monday, he did the same thing. "I have to take it easy on these guys. They have been away from football for a long time, so I have to modify some practices and make sure I'm keeping them healthy for the season."
On Tuesday, Coach Dinwiddie decided to move the teams' practices to a nearby natural grass surface to allow his players' bodies to recover from the wear and tear of the last few days.
Thus far, the Argos have avoided any serious injuries, Dinwiddie admitted without disclosing names, that some of his players are dinged up after practicing in successive days. On the heels of what happened with the Saskatchewan Roughriders and a string of multiple season-ending injuries. Coaches like Ryan Dinwiddie are treading very carefully. They are mindful of their players' health, now more so than ever because of the two-year layoff between seasons and the truncated training camp structure.
Subscribe to our
CFL News Hub YouTube Channel
. Get breaking news and the latest CFL news. Plus the CFL Week In Review Podcast.
---