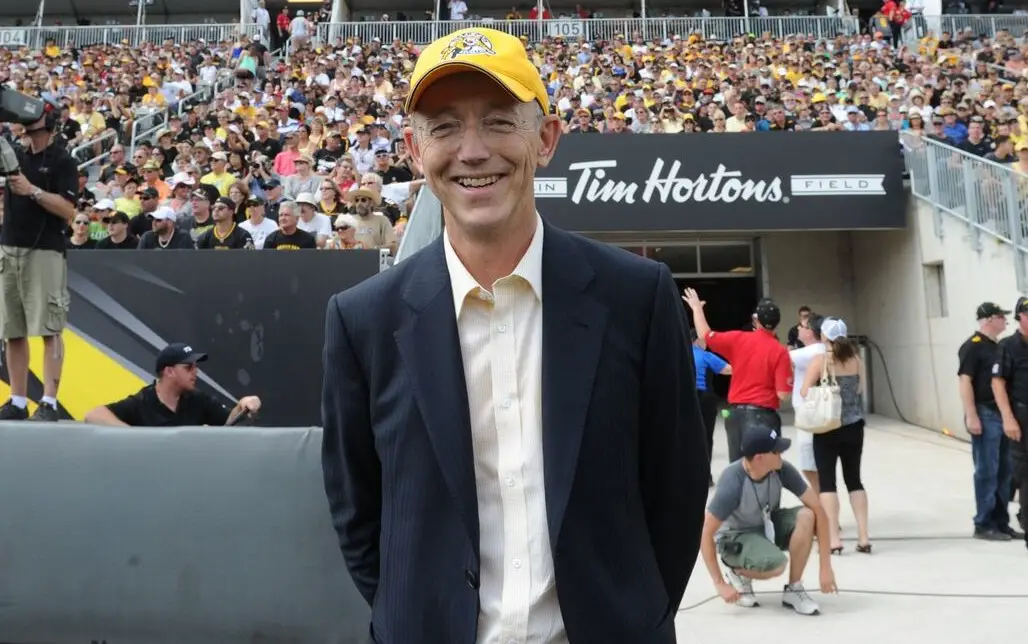 While uncertainty swirls regarding the CFL's immediate and long term futures, team owner Bob Young has planted his flag in the dirt. Last week he jokingly, but firmly stated on twitter that his team will be playing this season no matter what.
This is just a silly tweet. Of course there will be a @CFL season. I cannot speak for anyone else in our league but I can guarantee the @Ticats will play. Although if no one else plays I suppose we might even with the Grey Cup this year. 🥳 https://t.co/aAbvHZoGea

— Bob Young (@CaretakerBob) May 18, 2021
After making a Grey Cup run in 2019 before falling to Winnipeg, it follows that Young wants to field his team as soon as possible after losing out on the 2020 season due to Covid. They still have many of their key pieces on the roster and appear primed for a deep run at the championship.
Quarterback Dane Evans is still gunning to build on his breakout 2019 campaign, and the Tiger-cats are setting him up for success as they field perhaps the deadliest WR duo in the league with Brandon Banks and Bralon Addison. They've also got to be eager to field #1 overall pick Jake Burt at TE, and after going 15-3 in the 2019 season, there's a lot for Bob Young to be pushing for.
As of now, the CFL is slated for a Mid-August kickoff with a Grey Cup scheduled on December 12th, but there are roadblocks as regional restrictions vary and the CFL needs stadiums to meet a certain level of admission to make the season viable. Ownership across the league seems very motivated to make 2021 happen, and as the vaccination rollout makes progress hopefully this will become a reality.
Subscribe to our
CFL News Hub YouTube Channel
. Get breaking news and the latest CFL news. Plus the CFL Week In Review Podcast.
---